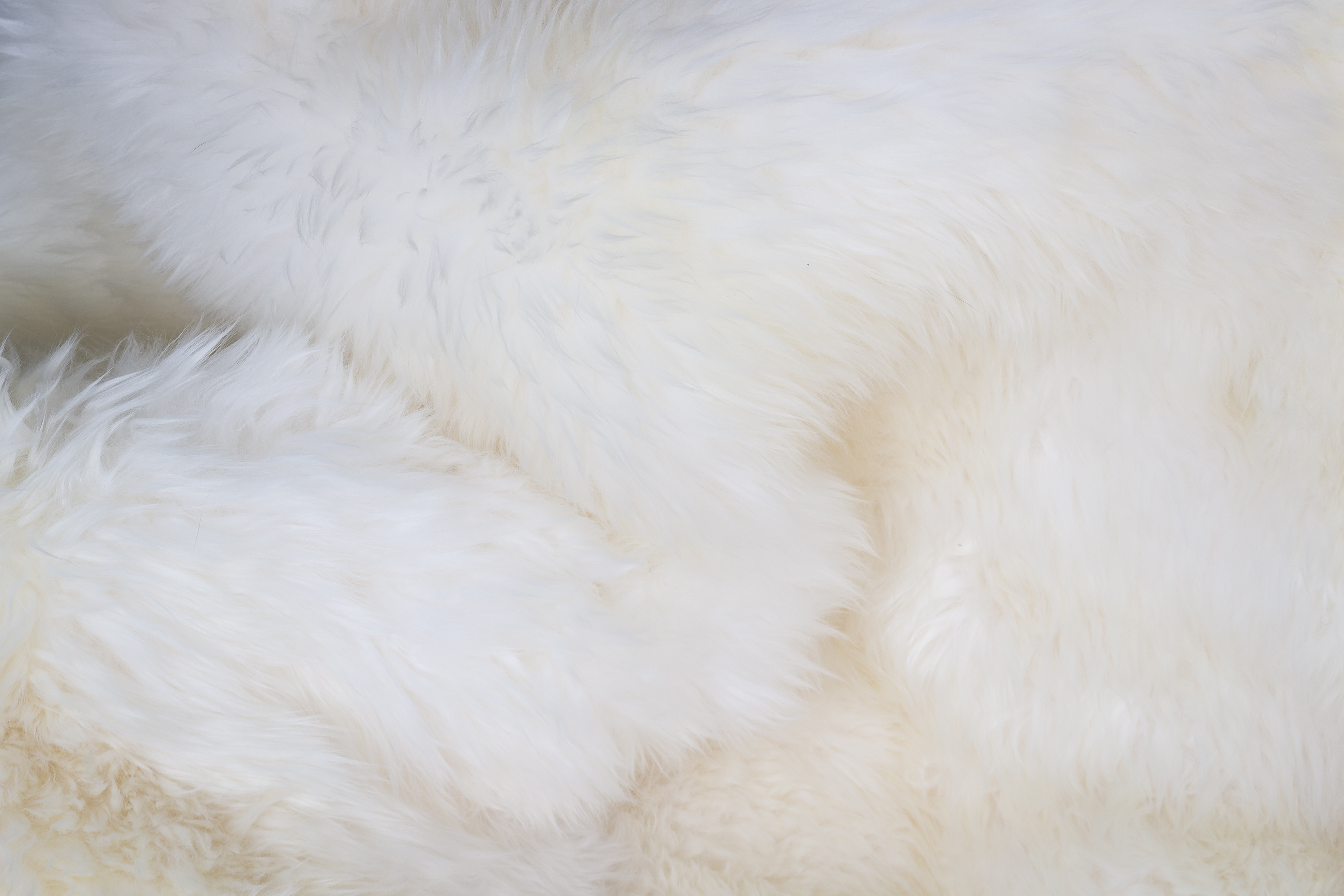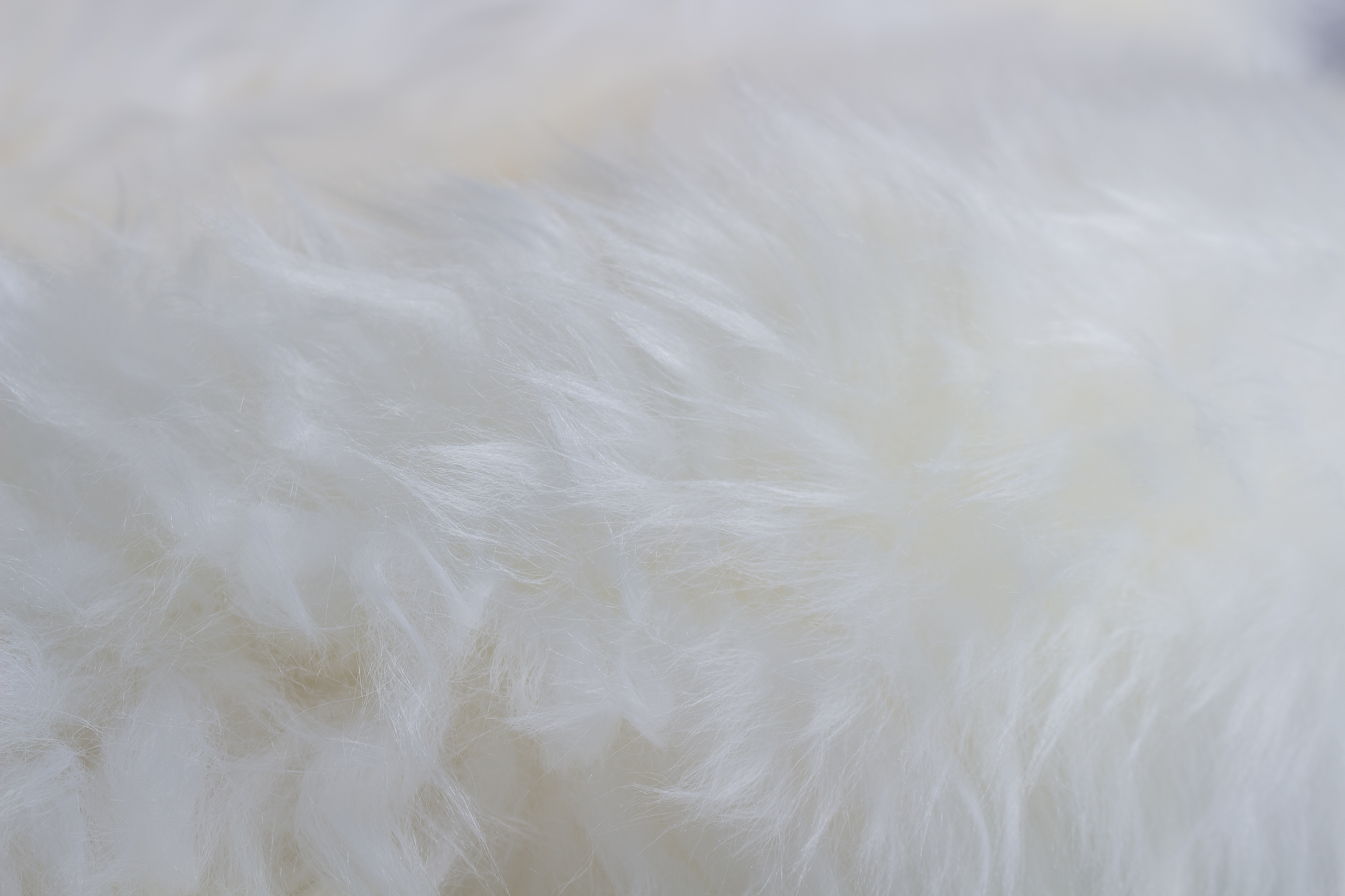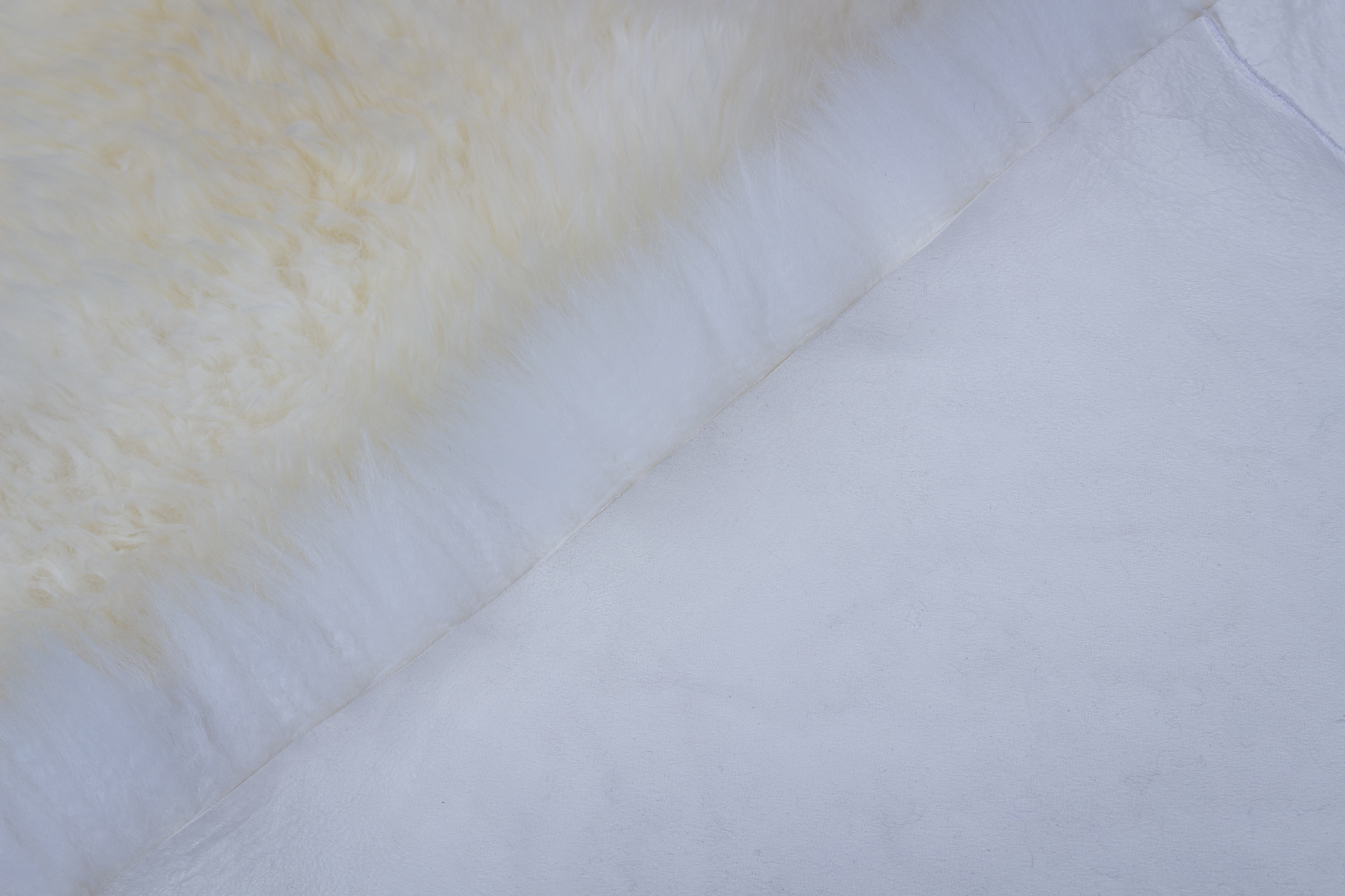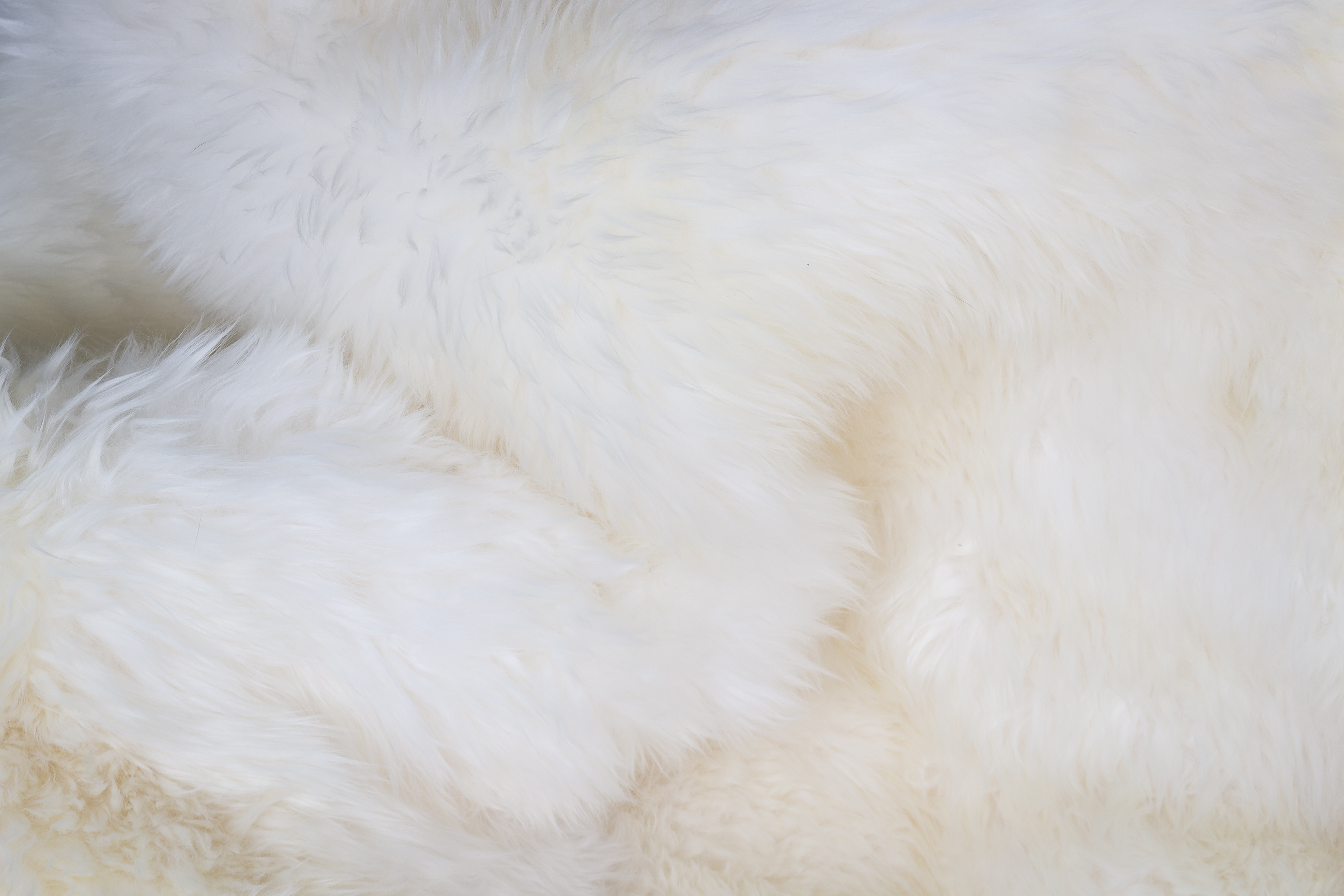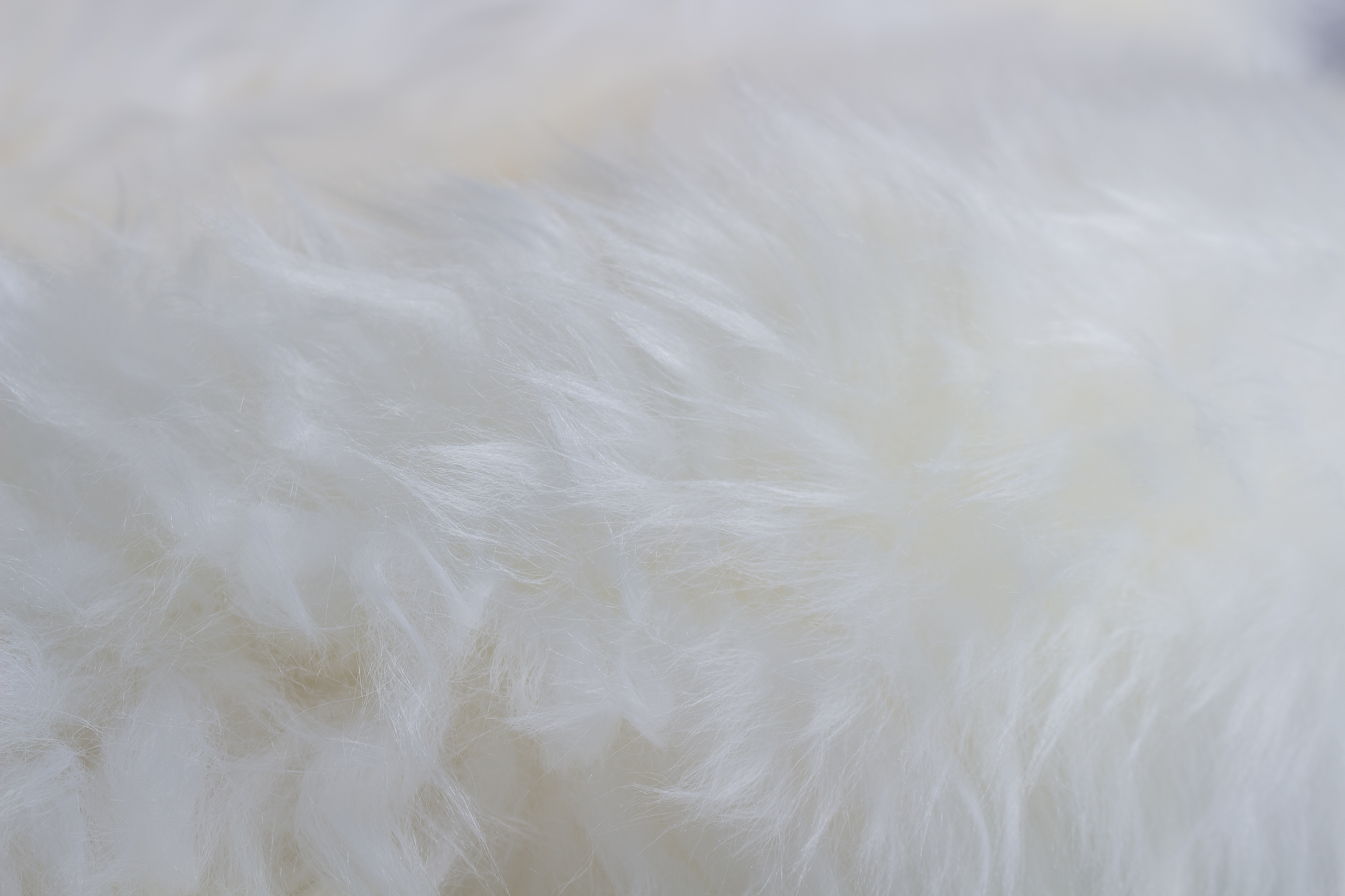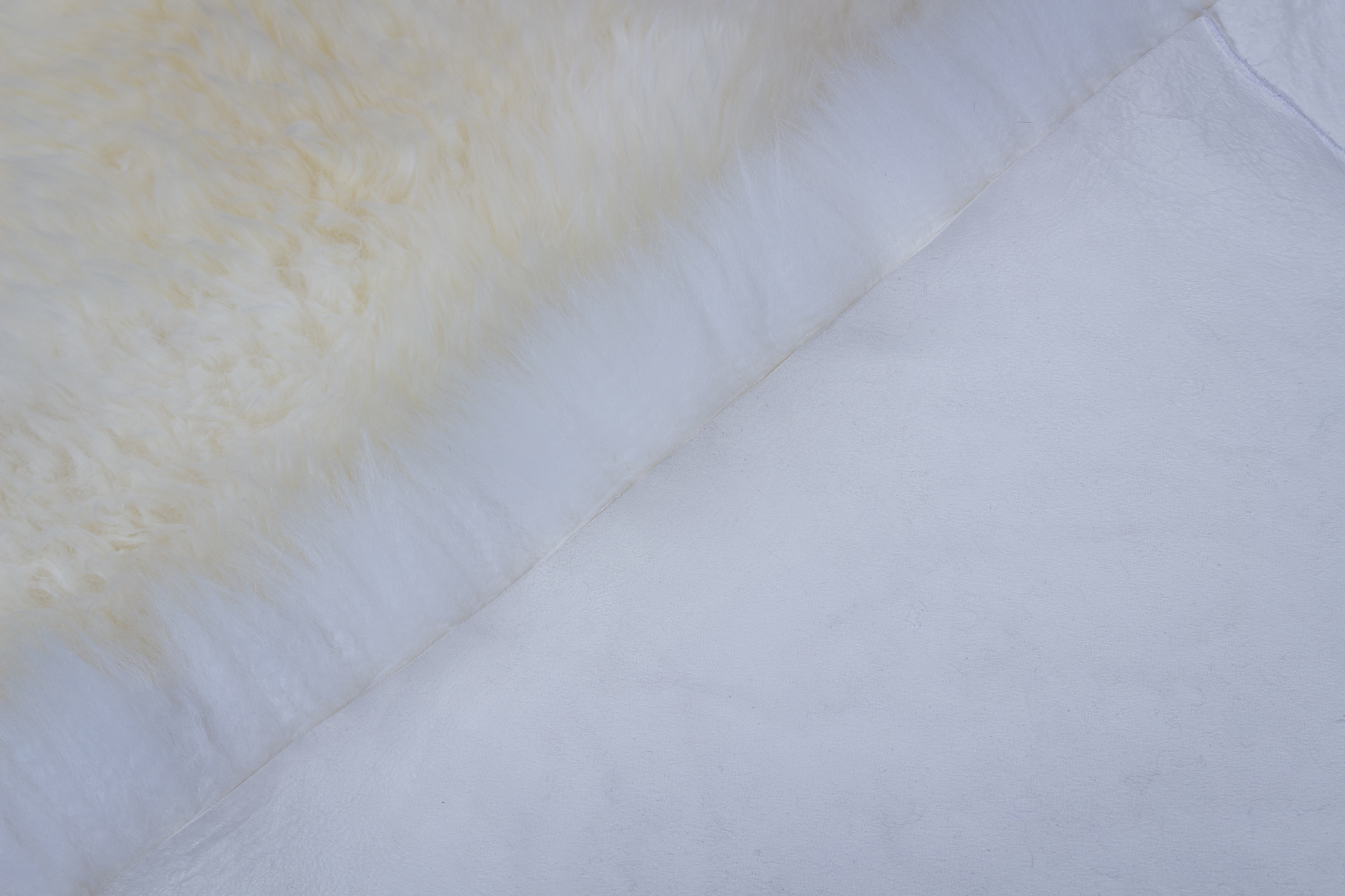 Australian Lamb Blanket - Lamb Fur Carpet in Natural White
Selection of the carpet size:
500 x 250 cm
Fur Blanket/ Carpet Made From Australien Lamb
Discover the comfort and luxury of a fur blanket made from soft, pure white Australian lamb.
Like all of our products, this Australien lamb's wool fur blanket is handmade in our workshop in Kiel Germany by our skilled team of expert furriers and tailors. 
It is available in custom sizes and colours (see below). No blanket idea is too difficult. We can make your fur blanket dreams a reality.
This item is also available for worldwide delivery. Naturally, we can make this lamb blanket in any size you'd like.
Type of fur:

Australian lambskins

, Lamb fur

Size (+/- 3%)::

Bitte im Dropdown auswählen

Color:

Natural

, White

Back Lining:

Natural leather

CITES (Convention on International Trade in Endangered Species of Wild Fauna and Flora):

Article is freely tradable

, The article is freely tradable worldwide

Country / Region:

Australia

Dressing:

Dressed within the European Union - by European standards

Finishing:

natural

Latin Name:

Ovis aries linnè forma domestica (Lamb)

Origin:

The farmed furs tagged with the "ethically sourced and sustainable furs" label are guaranteed to come from sustainable sources like agriculture and food production.

Quality Label:

ECO - 100% Natural Farmed Furs
---
We looked around at all the local stores for a good natural lamb blanket and they are hard to find and if you do find one they are poor quality. We like the way this looks and it is 100% pure lamb skin; it helps keep you warm.
Gret customized lamb blanket
Love this blanket. I have it and a comforter on my bed. It's heavy, exactly as we wanted, and gives warmth on a cold night.
Wir lieben Pelzprodukte, allerdings haben diese meist auch einen stolzen Preis. Diese Lamm Felldecke kann man im Wunschmaß bestellen. Wir haben uns für eine kleinere Variante entschieden. Danke für die schnelle Fertigung.
Wir haben diese Decke im Wunschmaß (250 cm x 250 cm) bestellt. Anfertigungsdauer betrug ca. 1,5 Wochen. Sehr volle Lammfelle, angenehmer Geruch.
Wir haben uns vor einigen Wochen diese Decke gegönnt. Wir hätten Interesse an einen anderen Farbton. Welche Farben gibt es noch?
I thought it came with a lining... therefore I can only give 4 stars. Excellent quality fur though ! EDIT: My mistake, it said that it has natural leather on the back.
Sehr geehrte Familie Paustian,
Wir bedanken uns ganz herzlich für die prompte Zusendung der von uns bestellten Pelzdecken und Kissen. Die mit Ungeduld erwarteten Pelze und Kissen haben unsere Erwartungen voll erfüllt. Sie sind wunderschön und bereiten uns viel Freude. Herzliche Grüße und Dank auch an den Kürschnermeister. Eine wirklich hervorragende Arbeit. Danke auch für die hübschen Schlüsselanhänger. Herzliche Grüße aus Eppstein von Familie Pf.
Do you have questions?
You would like to purchase a fur product in a different size, color or another back-lining? We can customize every fur product. You can also order every article via telephone or email. Just contact us via telephone: +49 4316611390 or via Email: info@master-furrier.com
Australian Lamb
We source our lambskins (Ovis aries linnè forma domestica (Lamb)) from Australia. Their full and soft hair characterizes the lambs. It is ideal for fur carpets, fur blankets, or furniture covers. The Australian lambskin comes in many different natural colors. The natural, light coloring of the lambskin can be colored individually in any color scheme. The lambs and sheep raised are primarily used for meat production. Fur is only a by-product during meat production. One of our main goals is to use the available resources sustainably and to bring them into harmony with nature. To get high-quality lambs, the animals have to live an excellent life. We have very high demands on the quality of the skins, and only the best skins are bought by us and processed into fur blankets, carpets, and fur furniture. If you decide to buy a product made from Australian lambskins, you can be sure that you are getting a high-quality natural product from controlled lamb farming. If you have any questions or requests, please do not hesitate to contact us.