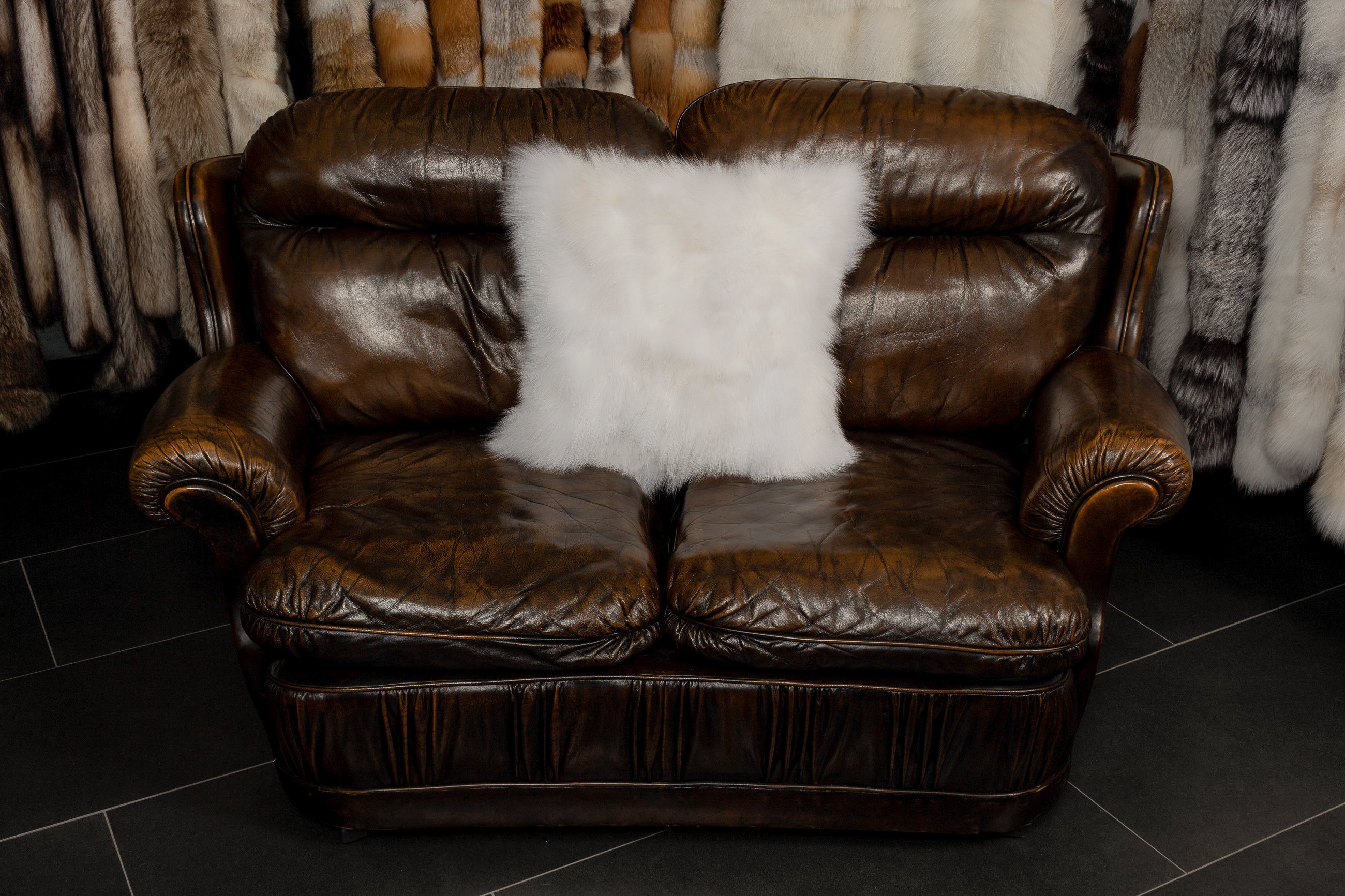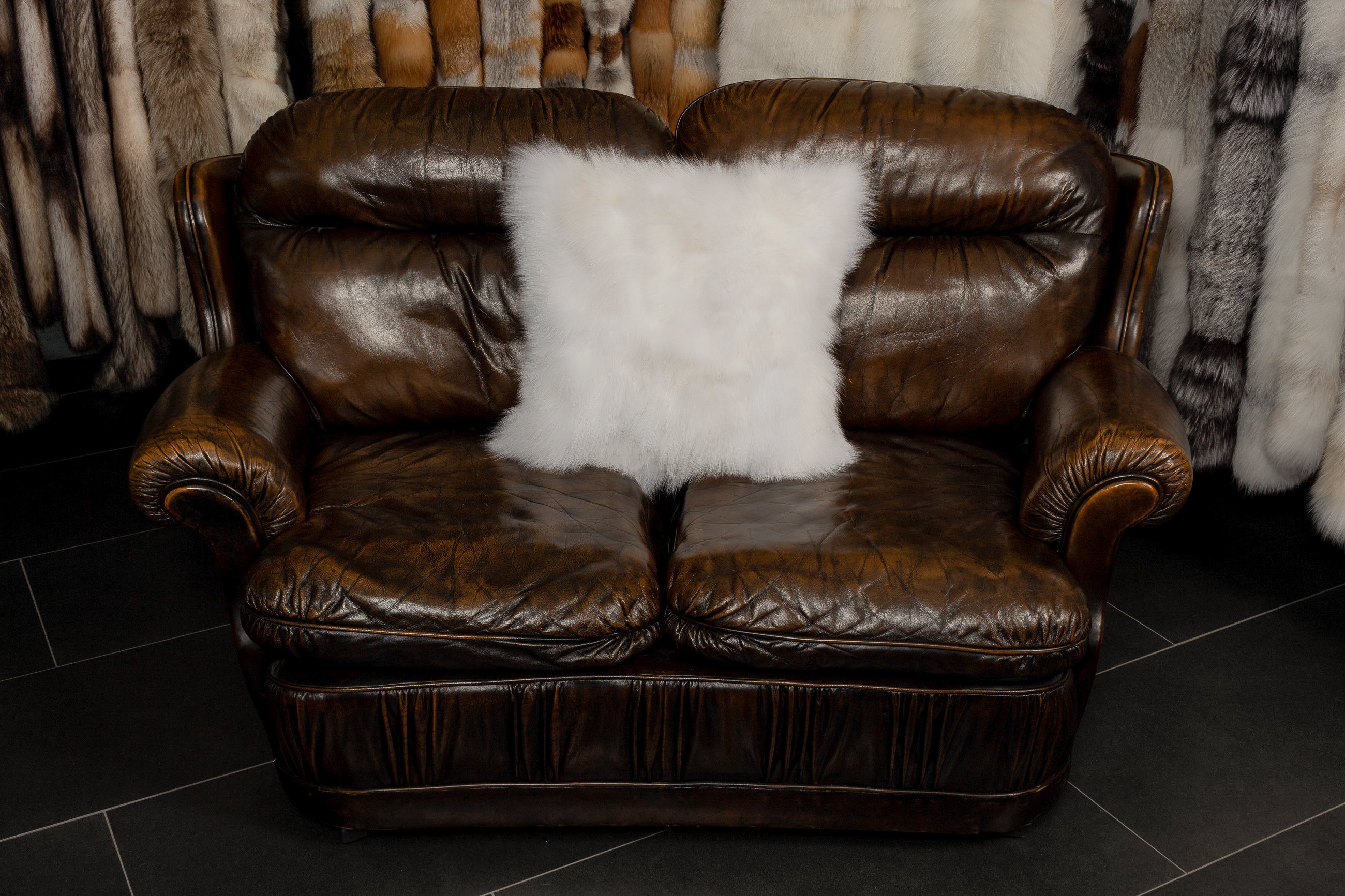 White Shadow Fox Pieces Cushion
€139.00*
€159.00*
(12.58% saved)
White Shadow Fox Pieces Cushion
The price is for one pillow only.
CITES (Convention on International Trade in Endangered Species of Wild Fauna and Flora):

Article is freely tradable

, The article is freely tradable worldwide

Color:

White

Country / Region:

Finland

, Scandinavia

Dressing:

Dressed within the European Union - by European standards

Inlay:

Hollow fiber cushion filling material

Latin Name:

Vulpes vulpes forma domestica (Fox)

Origin:

Farmed Fur (from controlled fur farming)

Quality Label:

SAGA Furs

Size (+/- 3%):

ca. 45 x 45 cm (0,2 qm)

Type of fur:

Shadow fox

Back Lining:

Black wool lining (500703)
---
No measurements = no purchase, sorry
No measurements = no purchase, sorry
Do you have questions?
You would like to purchase a fur product in a different size, color or another back-lining? We can customize every fur product. You can also order every article via telephone or email. Just contact us via telephone: +49 4316611390 or via Email: info@master-furrier.com
Fox Pieces - Real Fur Pieces
Sustainable and environmentally friendly fur processing is essential to us, so we attach great importance to a well-designed material cycle. Fox pieces and fox sides are the perfect material to close the material cycle effectively. Fur blankets, fur pillows, and fur rugs are made from high-quality red fox, silver fox, shadow fox, golden island fox, and many more furs. The foxes come from excellent breeding foxes from Scandinavia, or we use high-quality wild foxes in Europe. Convince yourself of the warmth and elegance of our fox pieces blanket. We offer these fur blankets, fur pillows, and fur rugs in various color combinations and unique patterns. We are also happy to fulfill your individual needs and wishes. Please feel free to contact us at any time.
Shadow Fox
The shadow fox (alopex lagopus forma domestica) is a farmed Scandinavian fox. Shadow foxes are among others one of the most famous foxes. The fox skins are because of its natural light color ideal for individual coloring. The hair of the shadow fox is rather shorter compared to other foxes, but it is very full, soft and dense. We always buy our shadow fox skins from well-known auction houses like SAGA Furs in Finland and Copenhagen Fur in Denmark. If you decide to purchase a product from Scandinavian shadow fox, you can be sure to get a first-class and unique natural product. We produce shadow fox fur covers, fur pillows, and accessories. If you have any questions regarding our shadow fox fur blankets, please do not hesitate to contact us.