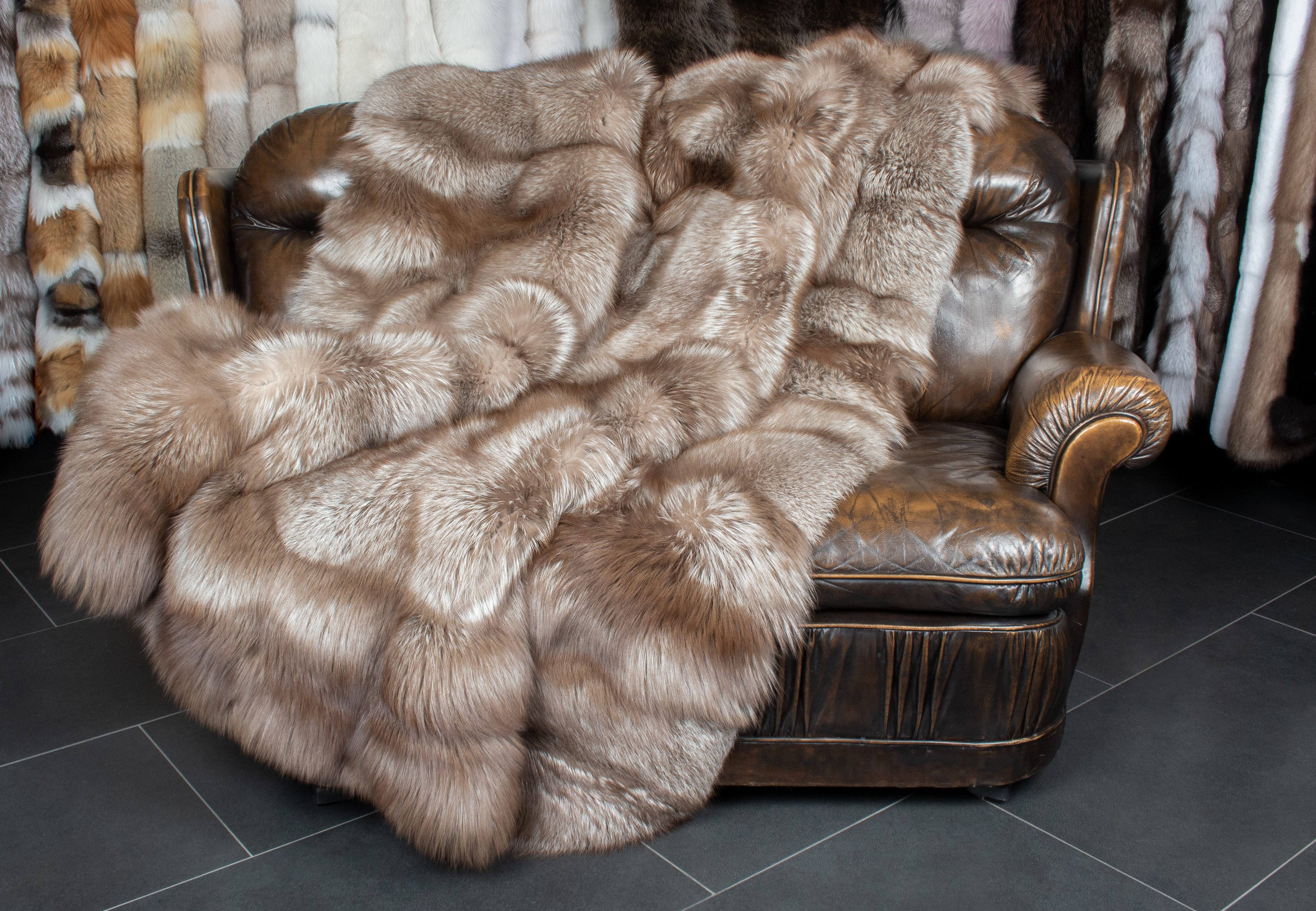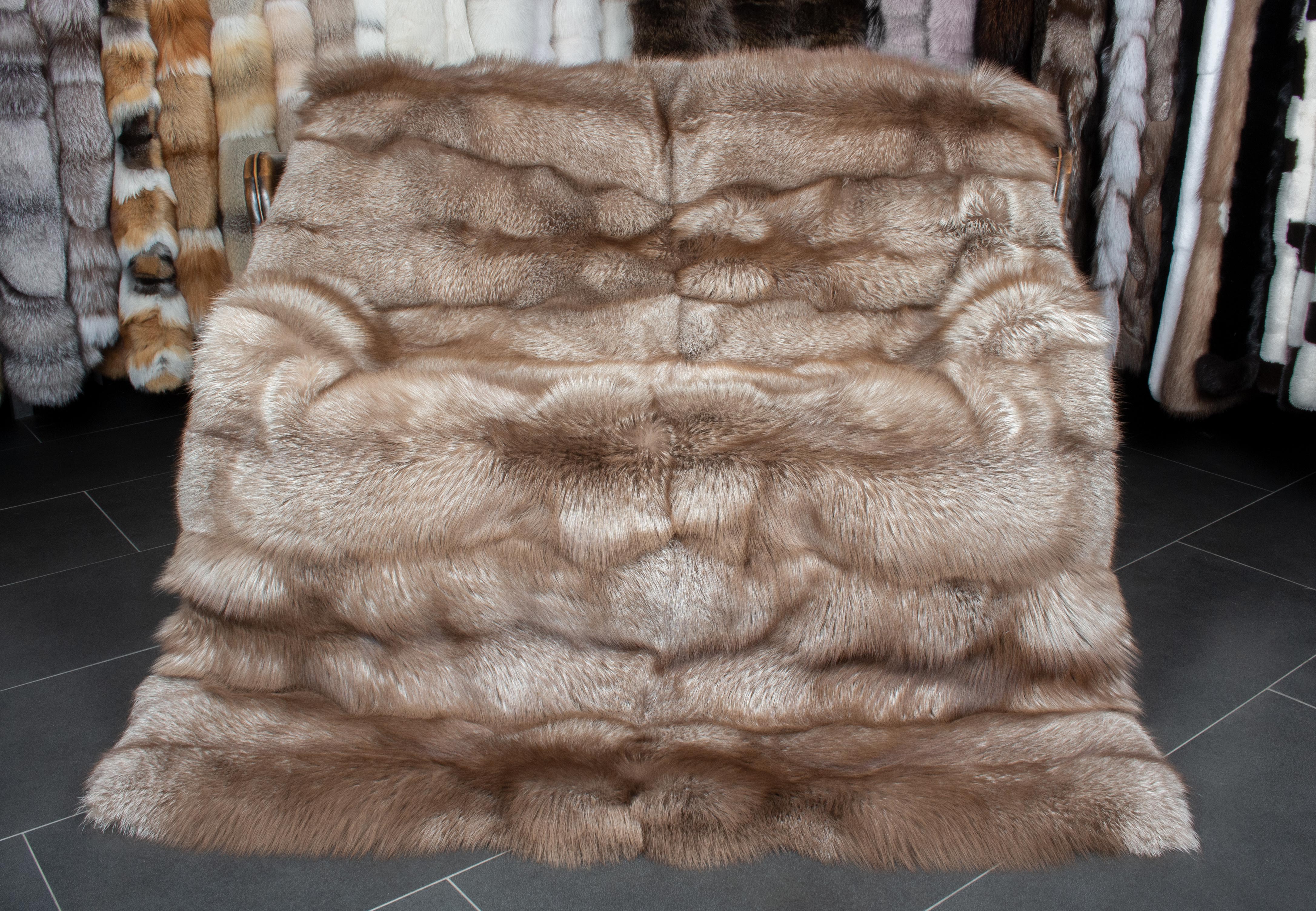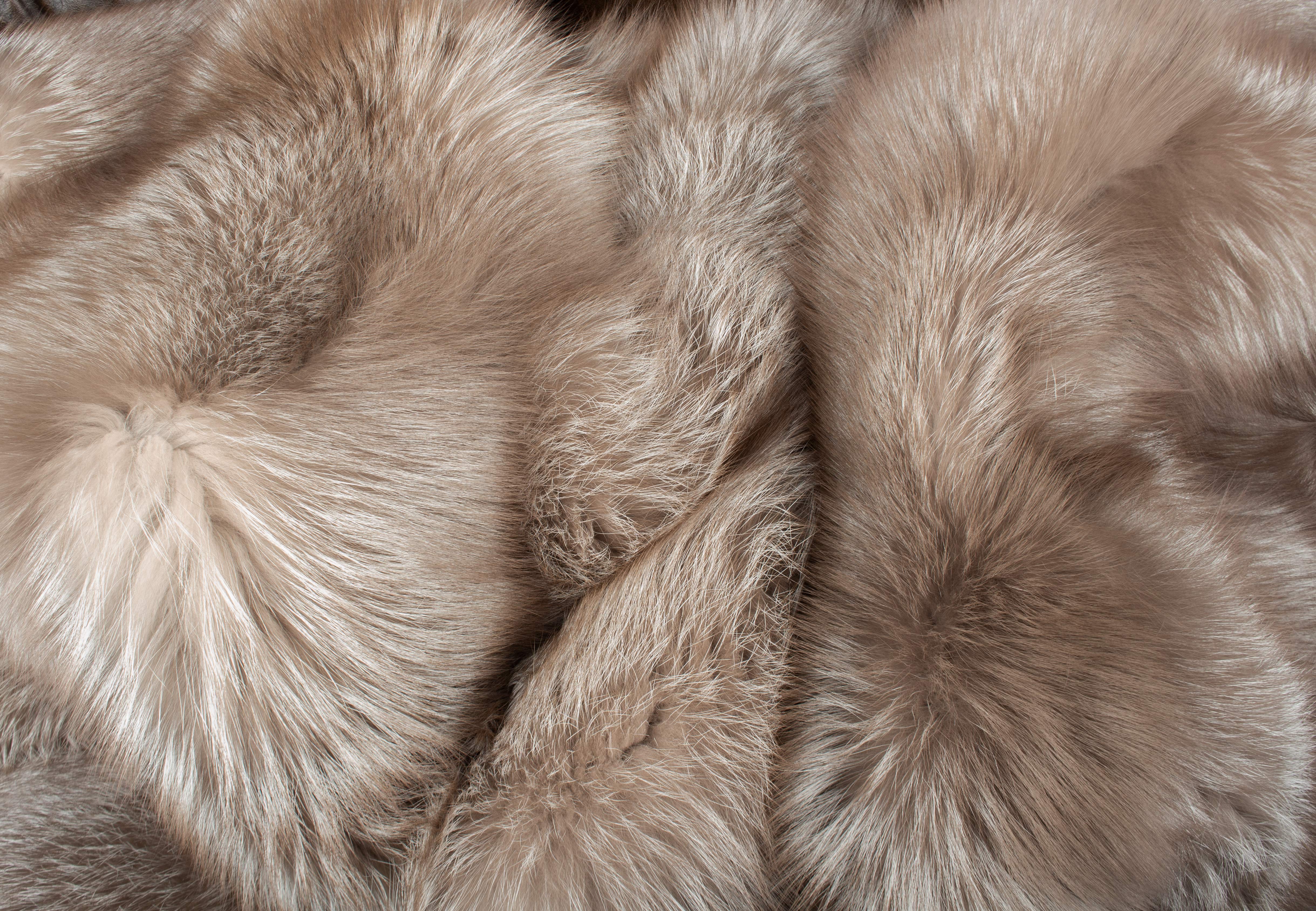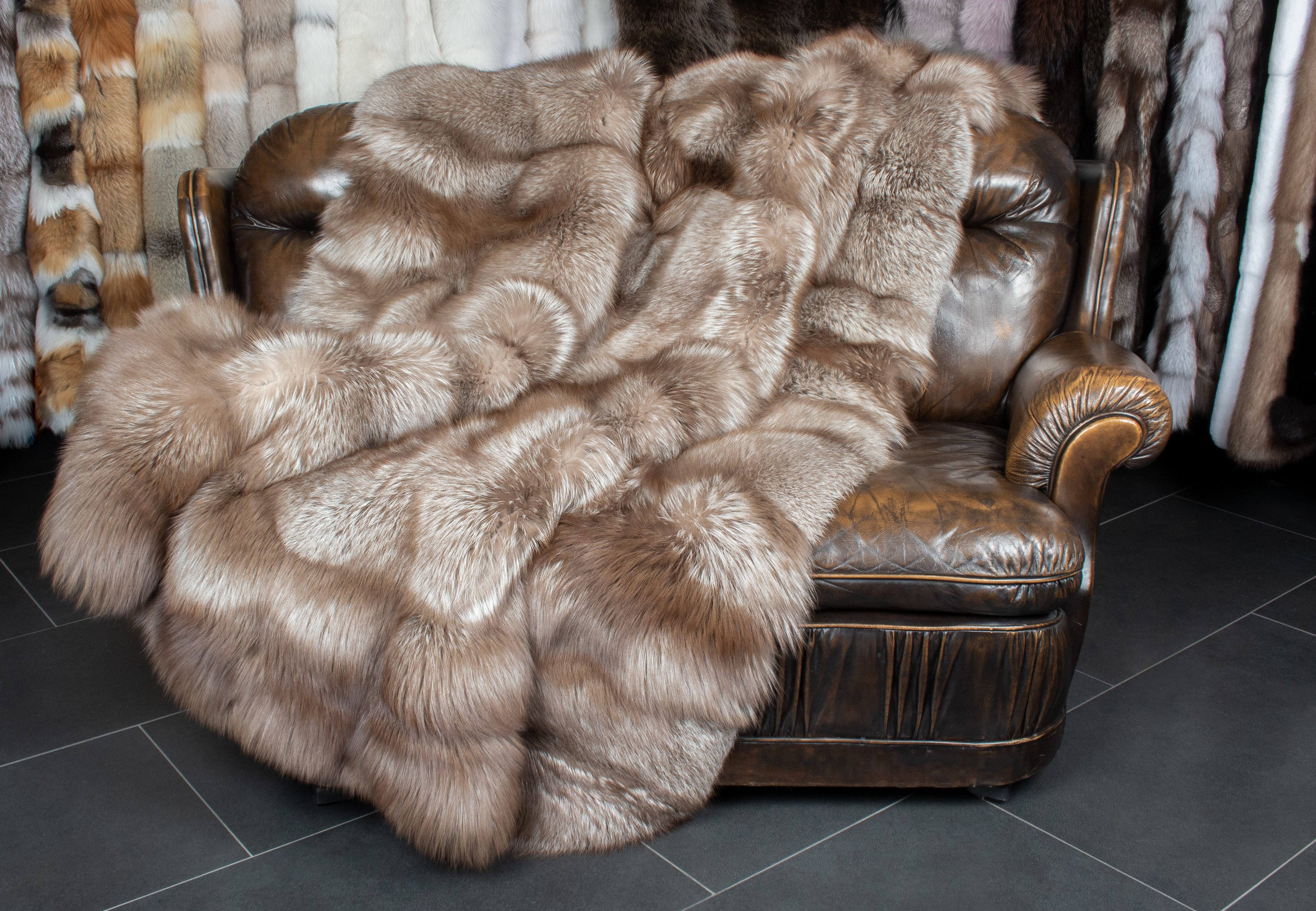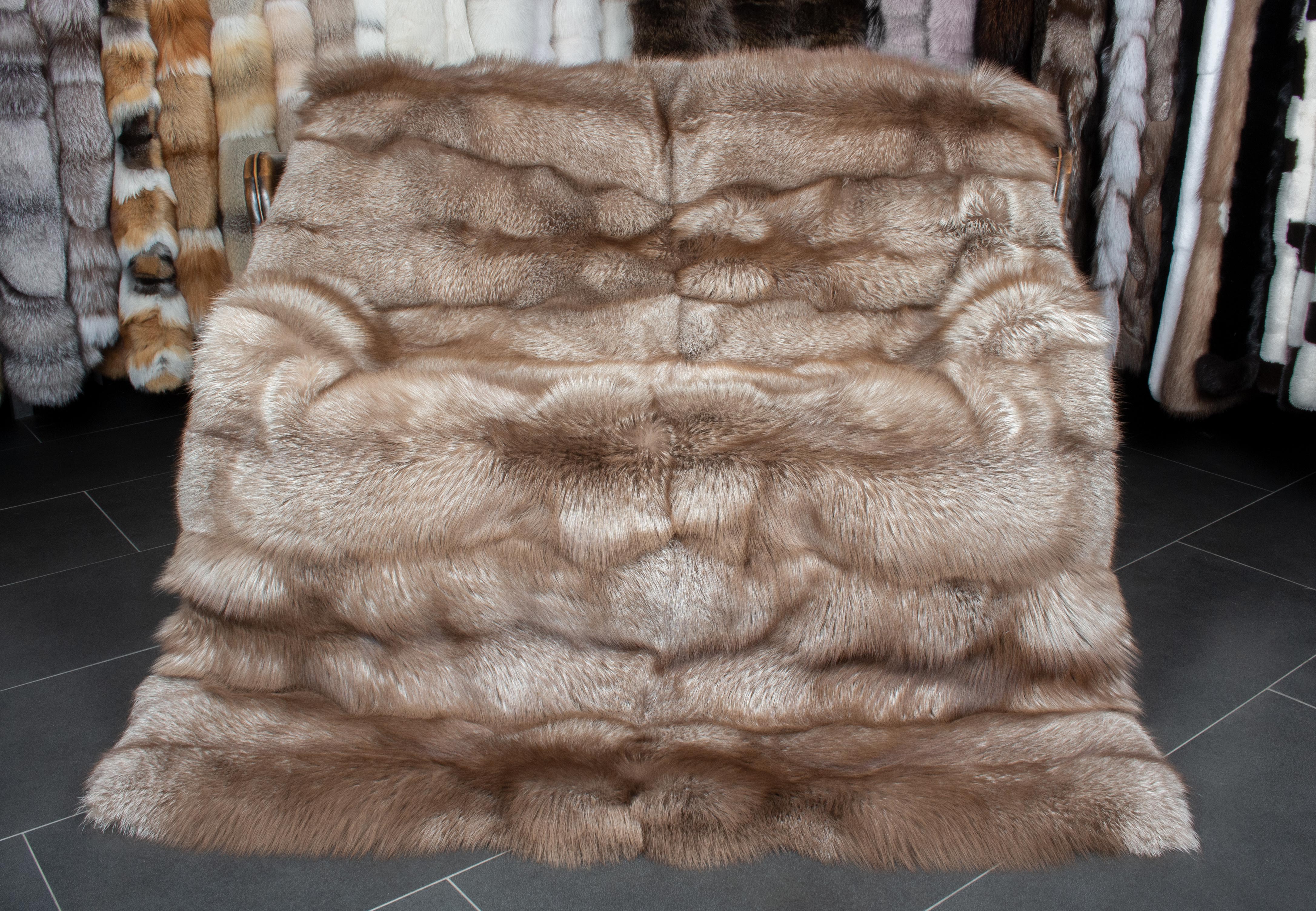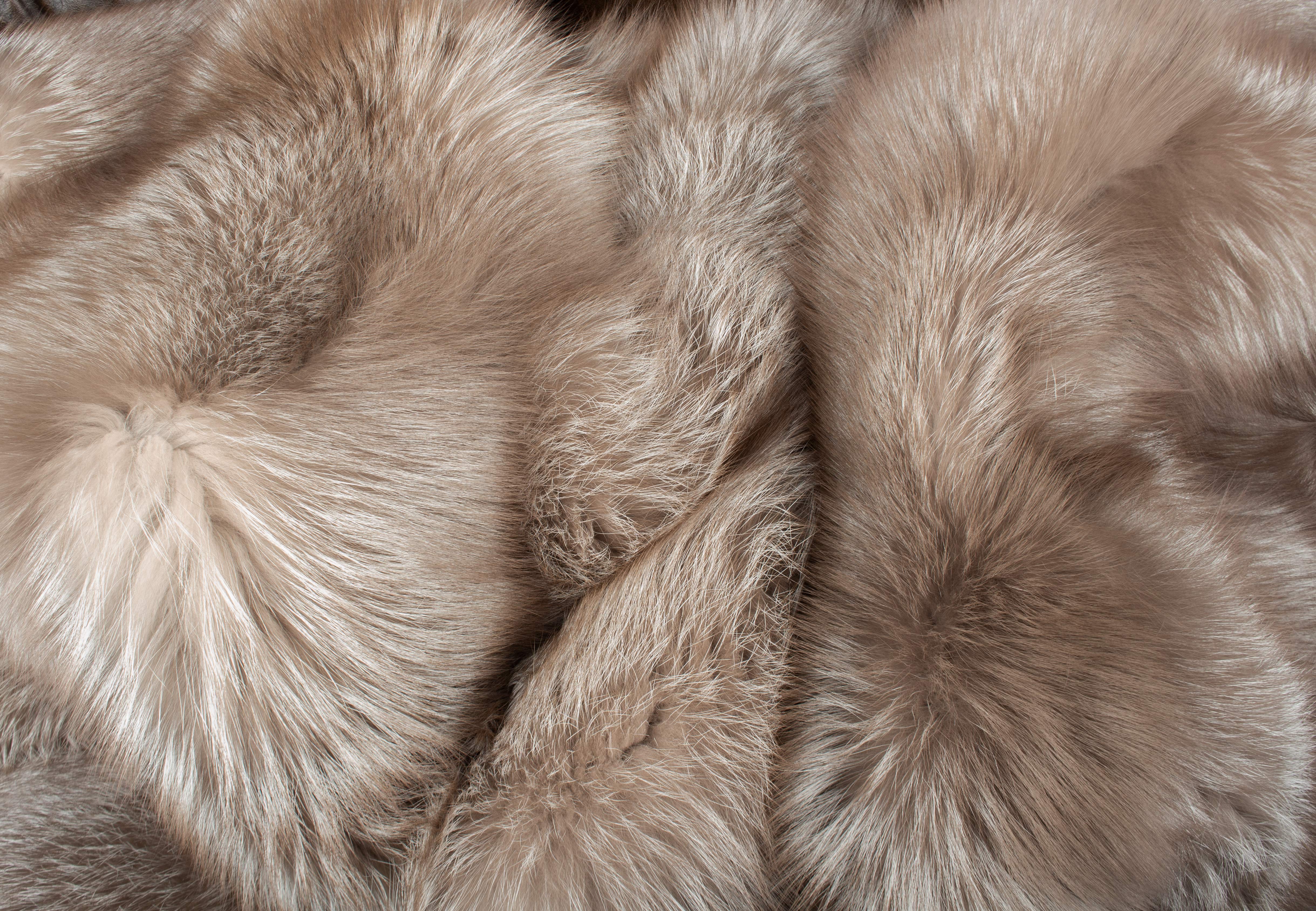 €2,599.00*
€3,966.00*
(34.47% saved)
Amber Fox Fur Blanket
Experience ultimate comfort with our Amber Fox Fur Blanket. Its unparalleled coziness and luxurious charm make it the perfect companion for relaxing evenings. Discover your new comfort accessory today!

Type of fur:

Amber Fox

Size (+/- 3%)::

ca. 190 x 136 cm (2,58 qm)

Color:

Natural

Back Lining:

Dark-Brown structured Wool Lining (99223)

Inlay:

German producer

, Soft wadding/inlay (100% pure wool)

CITES (Convention on International Trade in Endangered Species of Wild Fauna and Flora):

The article is freely tradable worldwide

Certification:

FURMARK® certified

, SAGA FURS certified

Country / Region:

Finland

, Scandinavia

Dressing:

Dressed within the European Union - by European standards

Finishing:

natural

Latin Name:

Vulpes vulpes forma domestica (Fox)

Origin:

Farmed Fur (from controlled fur farming)

Quality Label:

SAGA Furs
Do you have questions?
You would like to purchase a fur product in a different size, color or another back-lining? We can customize every fur product. You can also order every article via telephone or email. Just contact us via telephone: +49 4316611390 or via Email: info@master-furrier.com
The Amber Fox
The Amber Fox
The high-quality Amber Fox was named "Amber" for a good reason. The Amber Fox's beautiful fur has a wide range of shades from light to dark shades of brown and slightly reddish colouring. The foxes come from first-class breeding farms in Scandinavia. There are beautiful contrasts in the fur, which are darker in the back area of the foxes and lighter in the area of the dewlap. The fox fur of the Amber Foxes is, like all fox fur, pleasantly soft on the skin. Amber foxes are considered to be of very high quality and exclusive in the field of interior design. Each of our Amber Fox fur blankets or fur cushions is absolutely unique. Browse through our special fur products made from the beautiful Amber Fox. If you have an individual wish, please feel free to contact us for this.