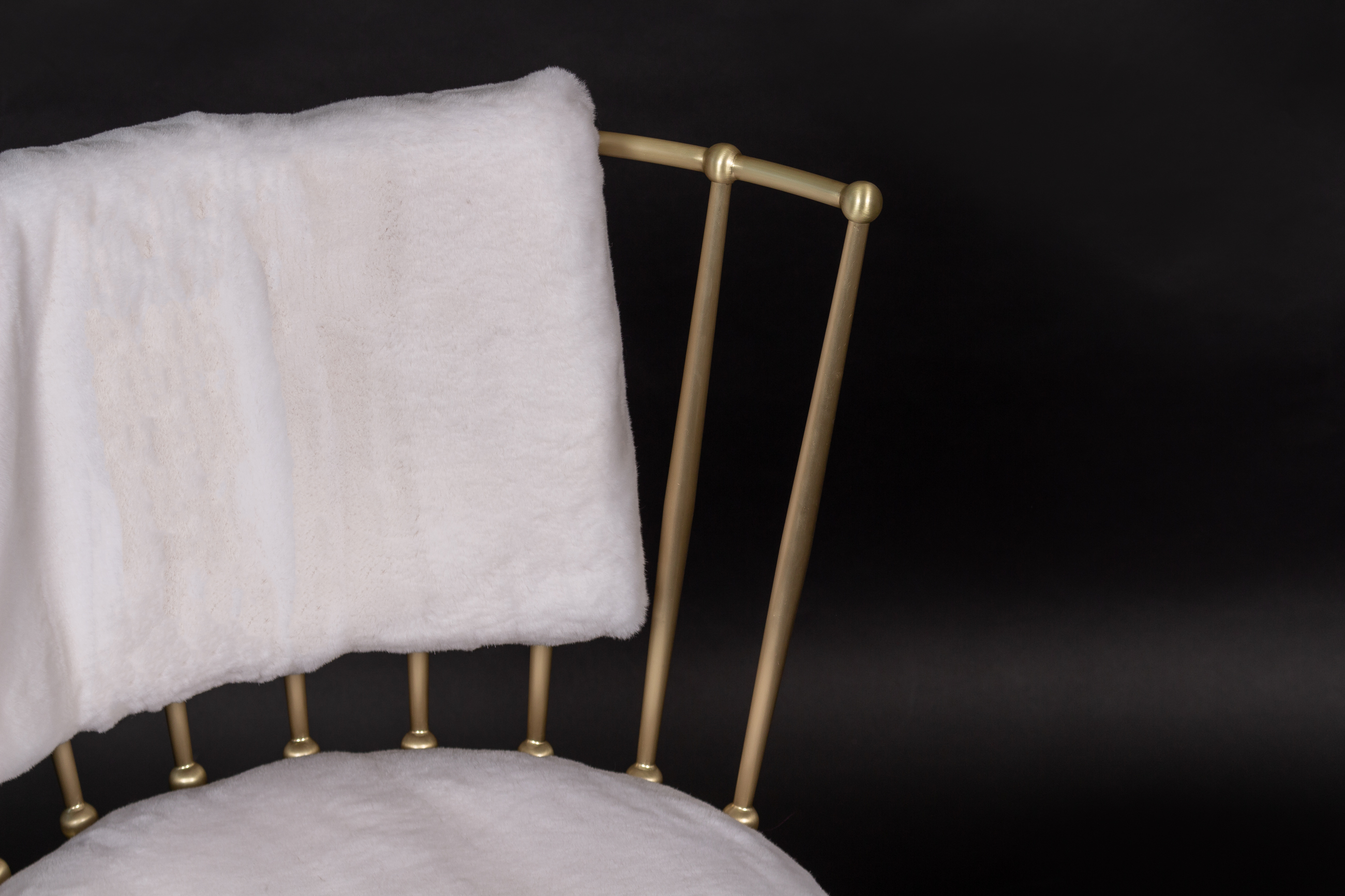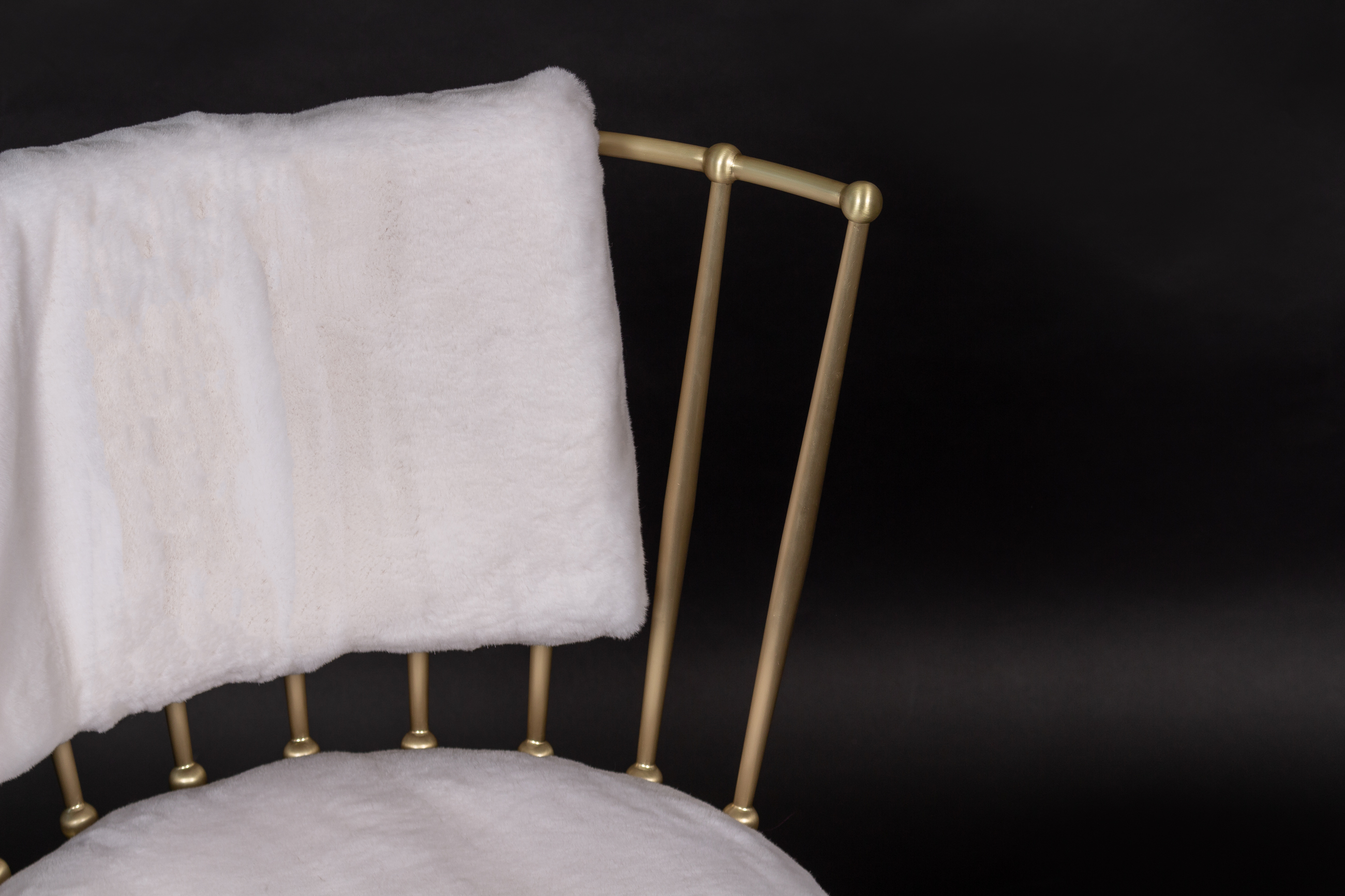 Chair with Plucked White Mink
Chair with Plucked White Mink
The chair is a Cantori chair, which was coverd with high quality Mink and further refined.
Type of fur:

Mink

Color:

Natural

CITES (Convention on International Trade in Endangered Species of Wild Fauna and Flora):

Article is freely tradable

, The article is freely tradable worldwide

Country / Region:

Denmark

, Scandinavia

Dressing:

Dressed within the European Union - by European standards

Finishing:

plucked

Latin Name:

Mustela vison (Mink)

Origin:

Farmed Fur (from controlled fur farming)

Quality Label:

Kopenhagen Fur
Do you have questions?
You would like to purchase a fur product in a different size, color or another back-lining? We can customize every fur product. You can also order every article via telephone or email. Just contact us via telephone: +49 4316611390 or via Email: info@master-furrier.com
Velvet Mink - Plucked Mink
When mink fur skins get plucked, they are called velvet minks. The plucking is a modern velvet finishing, whereby the guard hair of the mink skins is removed from the hair roots. This reveals the velvety soft underwool. If you pluck the mink skin, the fur becomes much lighter, and the hair feels very soft.
Auction House - Kopenhagen Furs
Kopenhagen Fur is an over 80 years old auction house in Denmark, the world's largest supplier of fine furs, and an internationally known brand label. Kopenhagen Fur auctions are held several times a year. Only furs sold and classified by Kopenhagen Fur carry the "Kopenhagen Fur" label. Due to their internationally recognized labeling system, Kopenhagen Fur stands for first-class quality and guarantees that all furs come from farms subject to strict regulations. The label makes it possible to trace the origin of the furs. Due to decades of experience and the large number of furs, Kopenhagen Fur is an auction house with an excellent classification and labeling system that ensures the ultimate level of quality. More than 90% of the furs sold through Kopenhagen Fur are mink, chinchilla, and SWAKARA lamb.