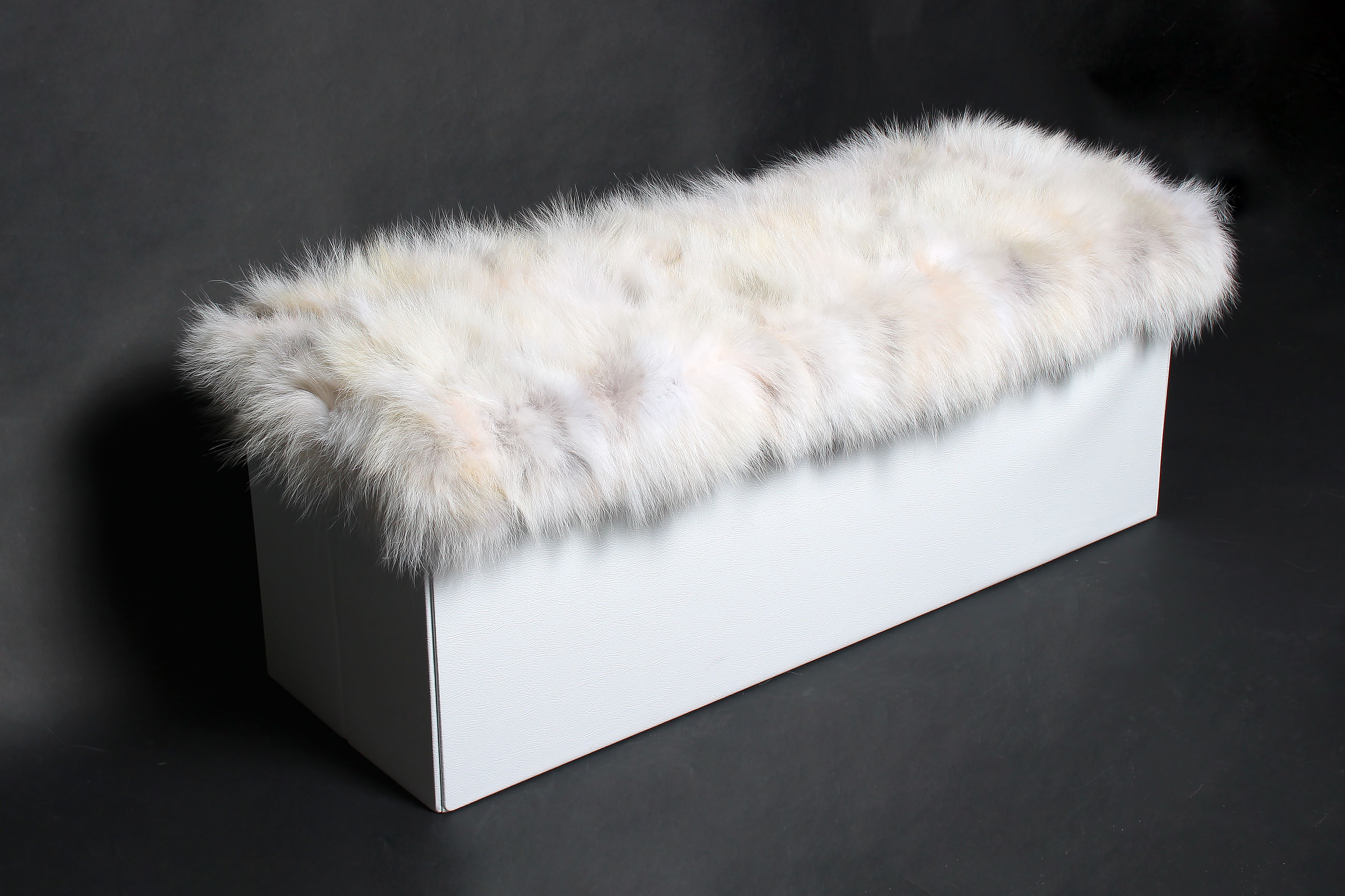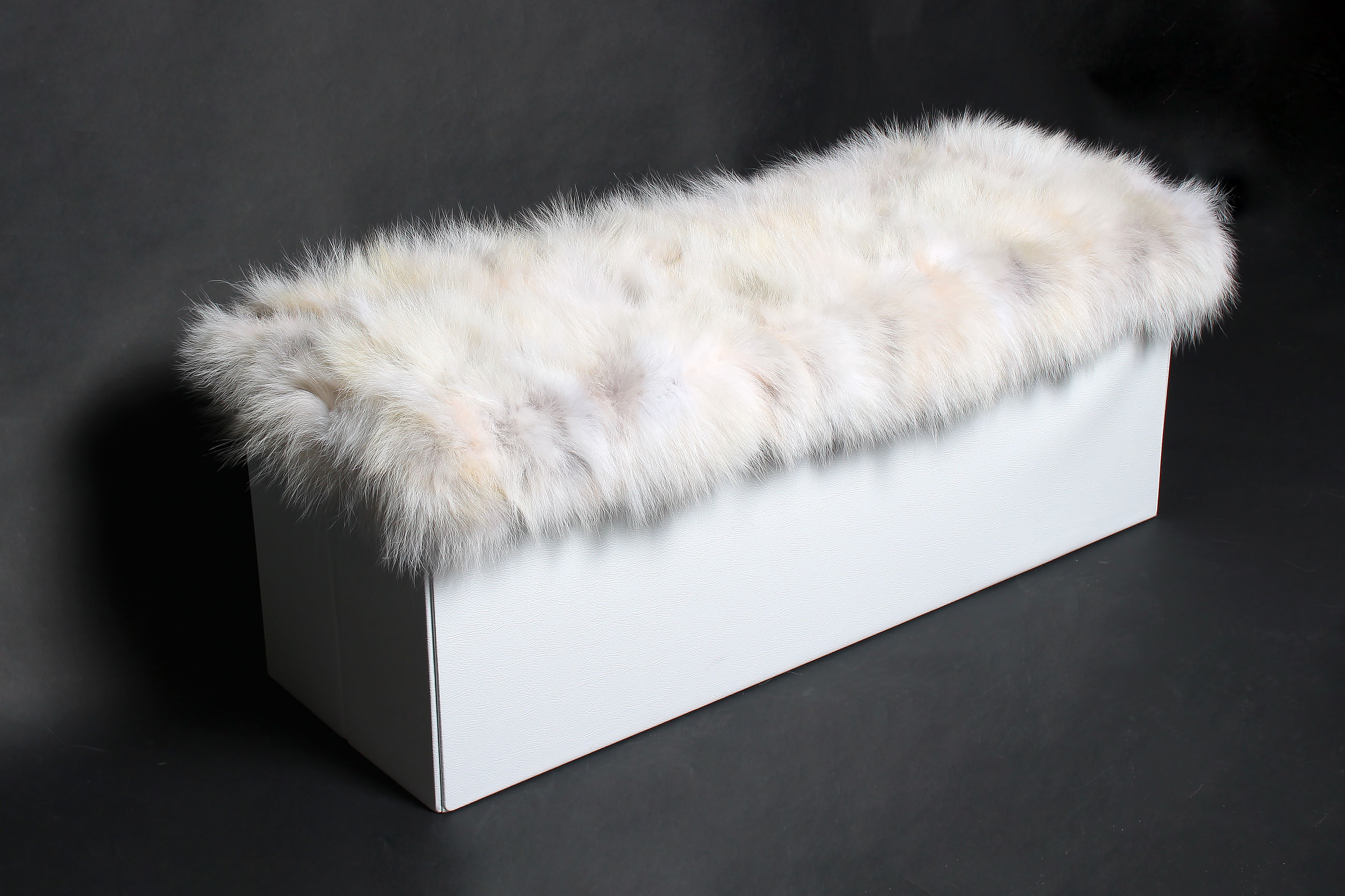 Coyote Fur Sitting Cube with Storage Space
Coyote Fur Sitting Cube with Storage Space
CITES (Convention on International Trade in Endangered Species of Wild Fauna and Flora):

Article is freely tradable

, The article is freely tradable worldwide

Color:

Nature

Country / Region:

Canada

, North America

Dressing:

Dressed within the European Union - by European standards

Features:

Approx. 110 liters of storage space

, Foldable seat stool

Latin Name:

Canis latrans Say (Coyote)

Origin:

The animal species is considered a pest in many regions and is therefore hunted. Wild Fur (from controlled hunting).

Quality Label:

100% Wild Fur

, Fur Harvesters

Size (+/- 3%)::

Außen: ca. 108 x 38 x 38 cm

, Innen: ca. 105 x 35 x 35 cm

Type of fur:

Canadian coyote
Do you have questions?
You would like to purchase a fur product in a different size, color or another back-lining? We can customize every fur product. You can also order every article via telephone or email. Just contact us via telephone: +49 4316611390 or via Email: info@master-furrier.com
Canadian Coyote
The Canadian coyote (canis latrans Say) lives in the northern regions of Canada, Alaska and in Central America. Coyotes have a reddish-yellowish-gray color and very full, dense and soft hair. Like many other predators, the coyote has just a few natural enemies. To prevent overpopulation, professional hunters control the coyote population. One of our most important objectives is to make sustainable use of existing resources and reconcile them with nature. We support the regulated hunting by using Canadian wild animals for our fur products. If you decide to buy a product from Canadian coyotes, you can be sure to get an excellent natural fur product from controlled hunting. We produce coyotes blankets, coyote fur cushions, and accessories. If you have any questions or requests, please do not hesitate to contact us.
Auction House - Fur Harvesters
Fur Harvesters Auction Inc. is a Canadian fur auction house in Ontario and is considered to be a premium label of quality in the fur industry. Several auctions are held by Fur Harvesters each year. Fur Harvesters offers excellent Canadian wild fur skins such as Canadian red fox, raccoon, coyote, and beaver fur skins. Fur Harvesters demonstrates that fur is a natural and renewable resource from regional, professional hunting. Canadian wildlife is a fundamental part of Canada's heritage and history. Fur Harvesters has gained international recognition and respect for its outstanding line of unique and luxurious fur skins.