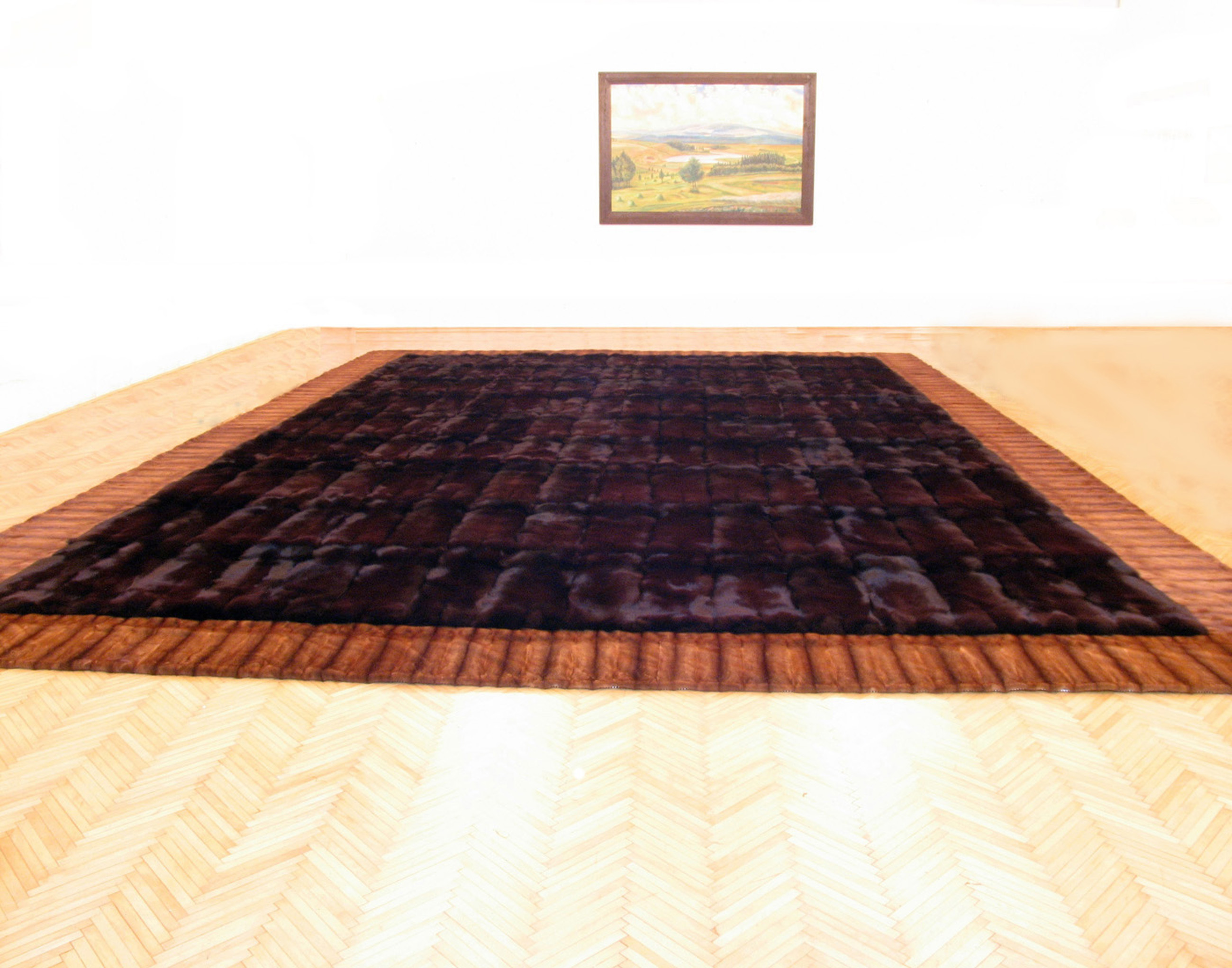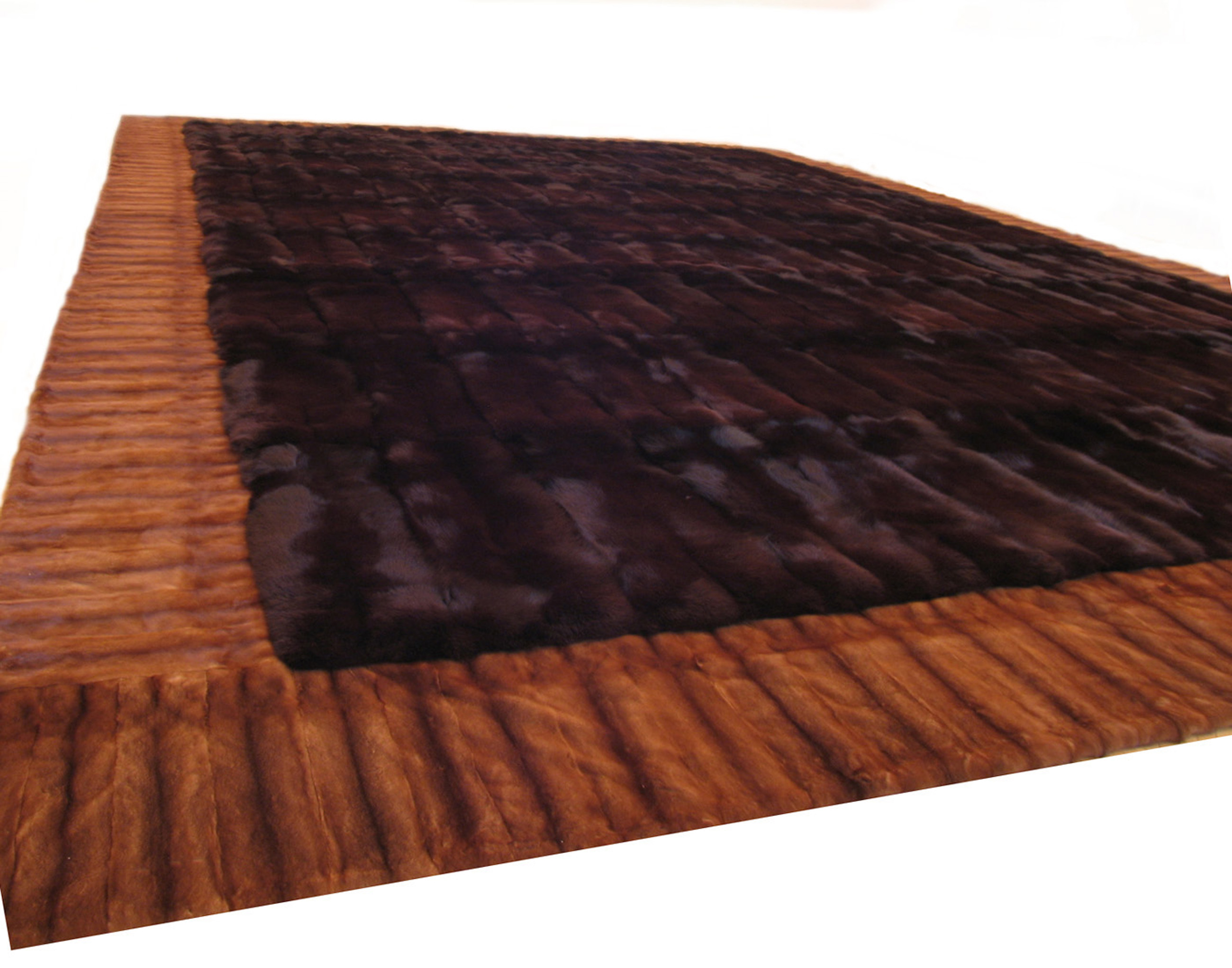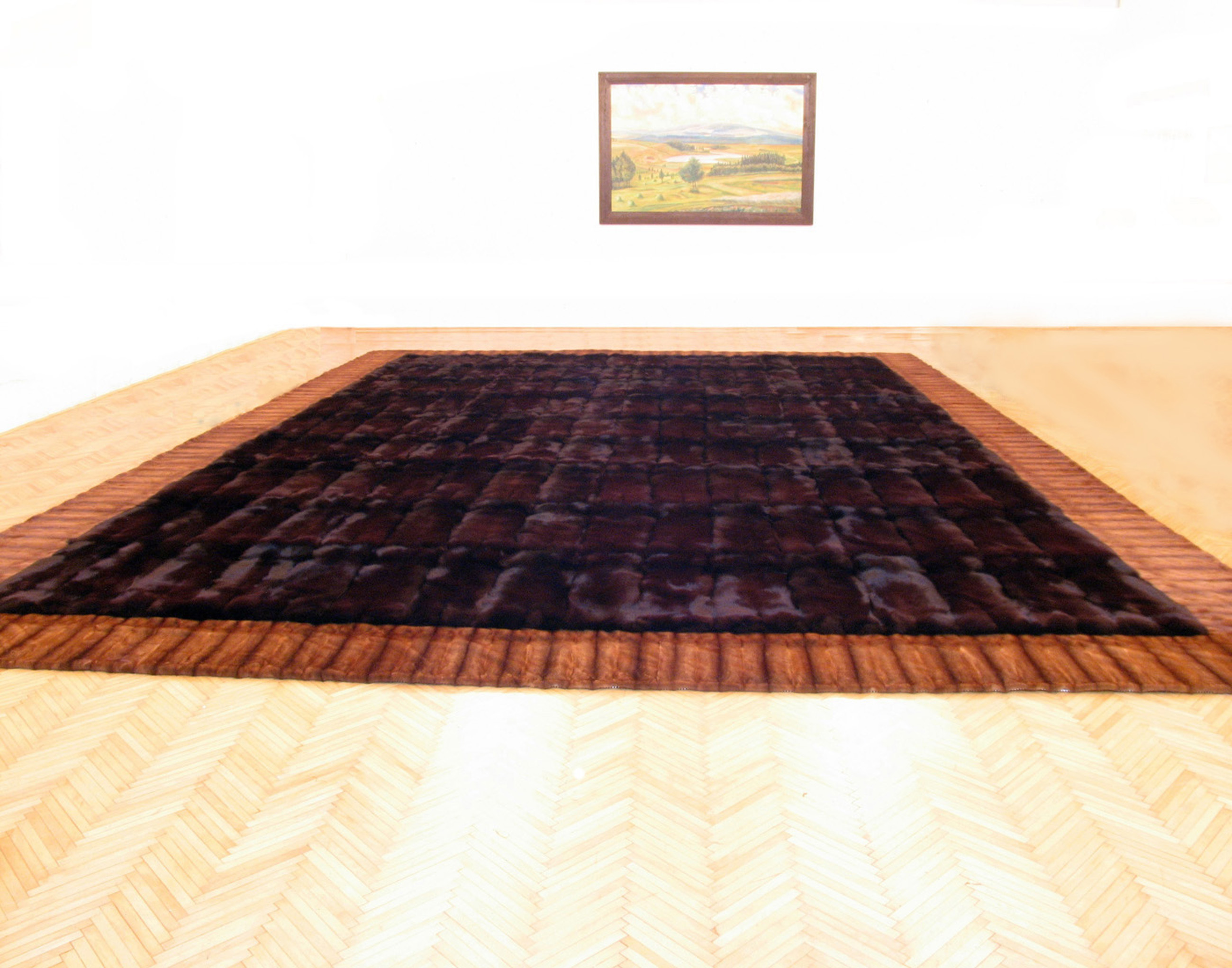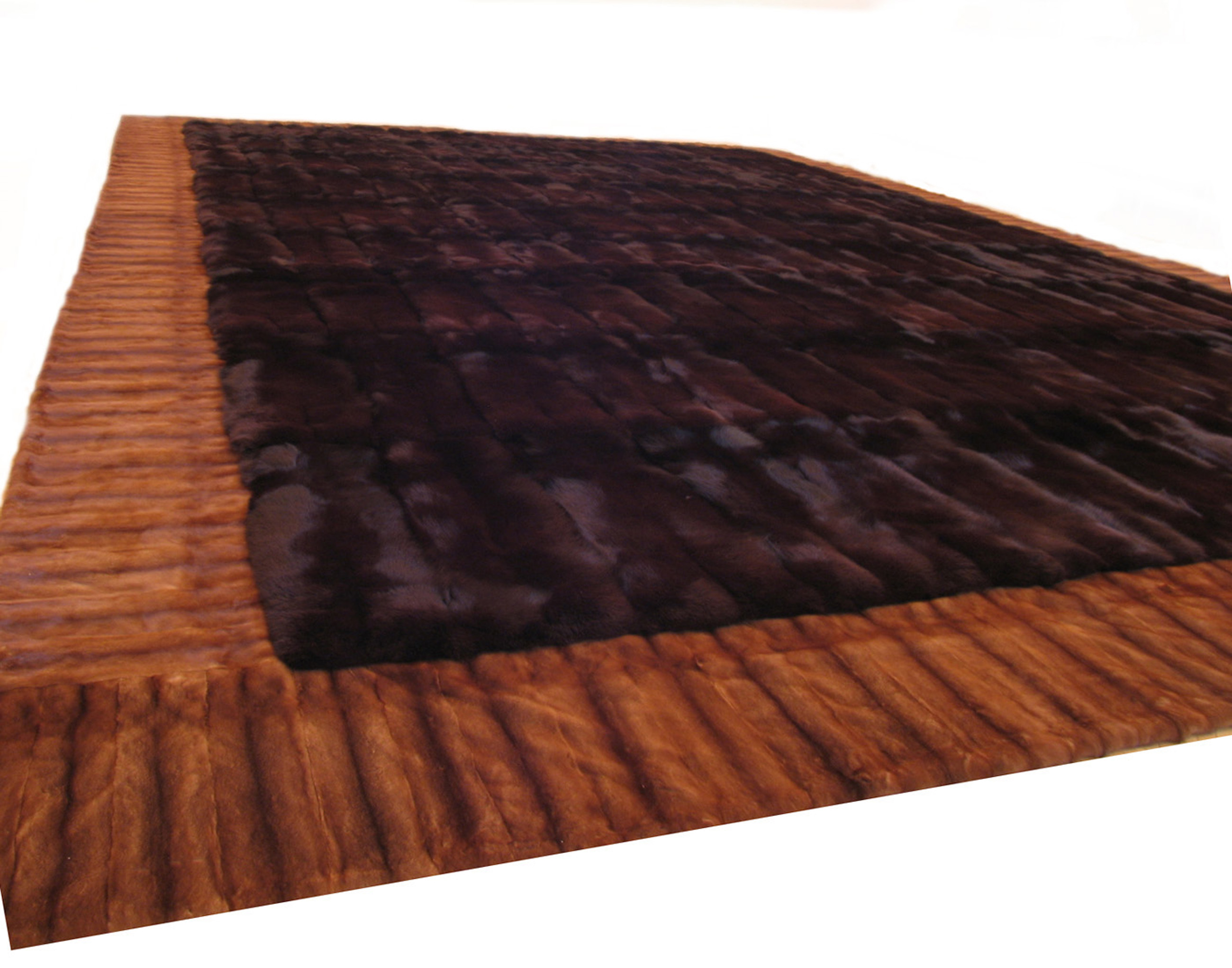 Large Blue Fox Fur Carpet with Mink Border
Please ask for shipping time
Exclusive Blue Fox Fur Carpet in 860 x 600 cm
Huge fur carpet in 860 x 600 cm
Unique and special - very large carpet made of genuine fox furs!
This fur carpet was custom made - we can make it in any size to fit any room! Please contact us, if you are interested in a different size.
Type of fur:

Bluefox

, Mink

Size (+/- 3%)::

ca. 860 x 600 cm (51,6 qm)

Color:

Brown

, Scan Glow

Back Lining:

Anti-slip backlining (hard-wearing, robust, and easy to clean)

Inlay:

German producer

, Soft wadding/inlay (100% pure wool)

CITES (Convention on International Trade in Endangered Species of Wild Fauna and Flora):

Article is freely tradable

, The article is freely tradable worldwide

Country / Region:

Denmark

, Finland

, Scandinavia

Dressing:

Dressed within the European Union - by European standards

Latin Name:

Alopex Lagopus Forma Domestica (Fox)

, Mustela vison (Mink)

Origin:

Farmed Fur (from controlled fur farming)

Quality Label:

Kopenhagen Fur

, SAGA Furs
Do you have questions?
You would like to purchase a fur product in a different size, color or another back-lining? We can customize every fur product. You can also order every article via telephone or email. Just contact us via telephone: +49 4316611390 or via Email: info@master-furrier.com
Blue Fox - SAGA Furs
The blue fox (alopex lagopus forma domestica) belongs to the farmed foxes from Scandinavian. Blue foxes are one of the most popular foxes, and they are suitable for coloring due to their light, natural hair color. The hair of the blue fox is rather shorter compared to other farmed foxes. The touch and feel are very soft and fluffy. Responsible handling of the natural product fur is our concern, and therefore we only use fur skins from well-known fur auctions. If you decide to buy a product from Scandinavian blue fox, you can be sure to get a first-class natural product from guaranteed excellent European farms. We produce blue fox blankets, fur cushions, and accessories. If you have any questions regarding our blue fox fur blankets, please do not hesitate to contact us.
Brown Mink
The
American mink
is a predatory species belonging to the family of martens and is native to
North America
. The base color of the
mink fur
is
brown
, and the hair is very dense. Due to breeding, various color variations are available today. The
Brown Mink
is a mutation and is characterized by its white color with black, brown, beige, or grey spots.
Brown mink furs
are also ideal for dyeing as they retain their individual patterns. Responsible handling of the natural product fur is our concern, and therefore we source our
Brown Mink furs
exclusively from renowned fur auctions such as the
Copenhagen Fur Auction
in
Denmark
. If you decide to purchase a product made from
Scandinavian Brown Mink furs
, you can be sure to obtain a
first-class natural product
from
guaranteed
impeccable breeding according to European standards. We produce
Brown Mink fur blankets
,
fur pillows
, and
accessories
according to your wishes. If you have any questions or requests, please feel free to contact us. 
Click here to view the Mink Fur Blankets.