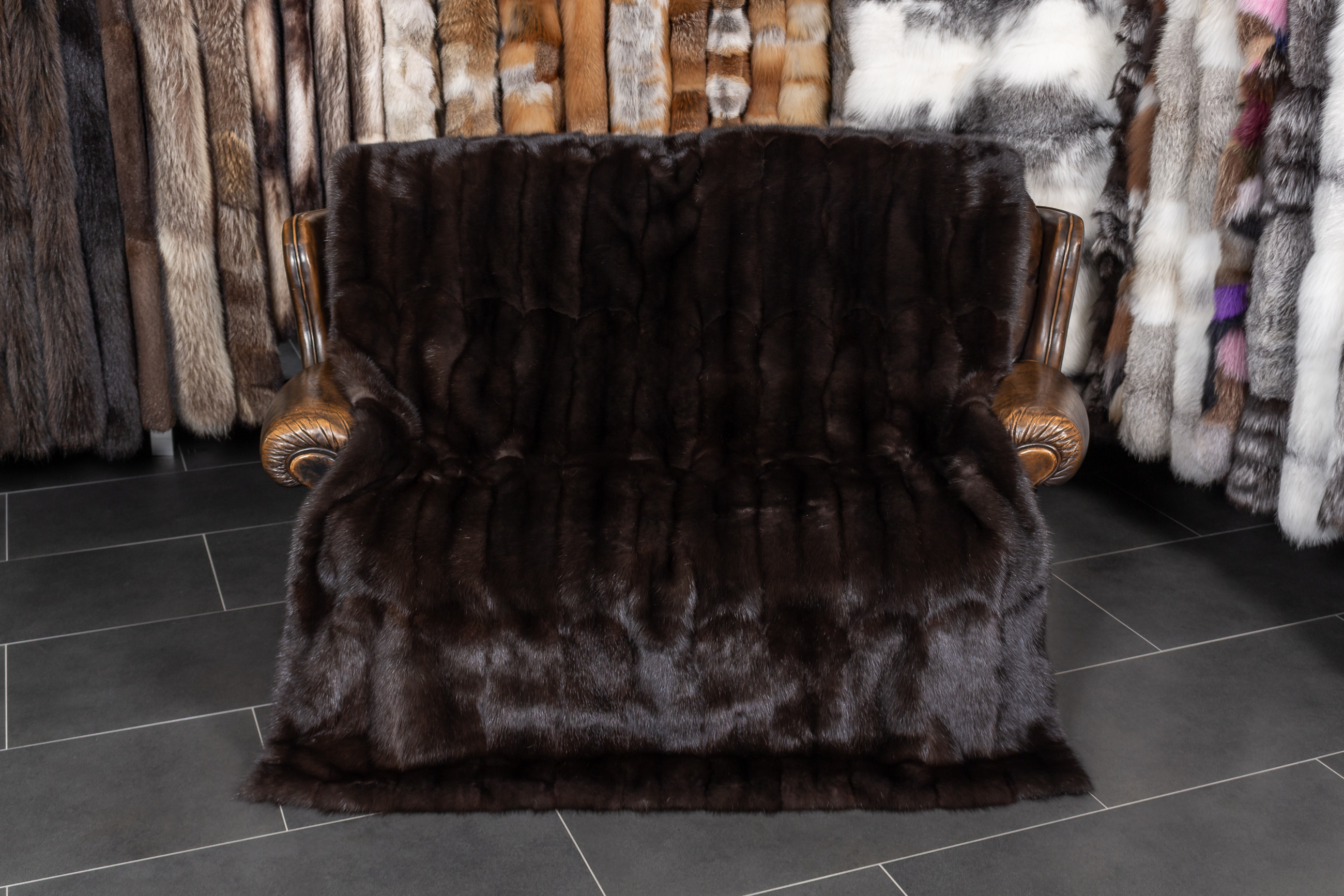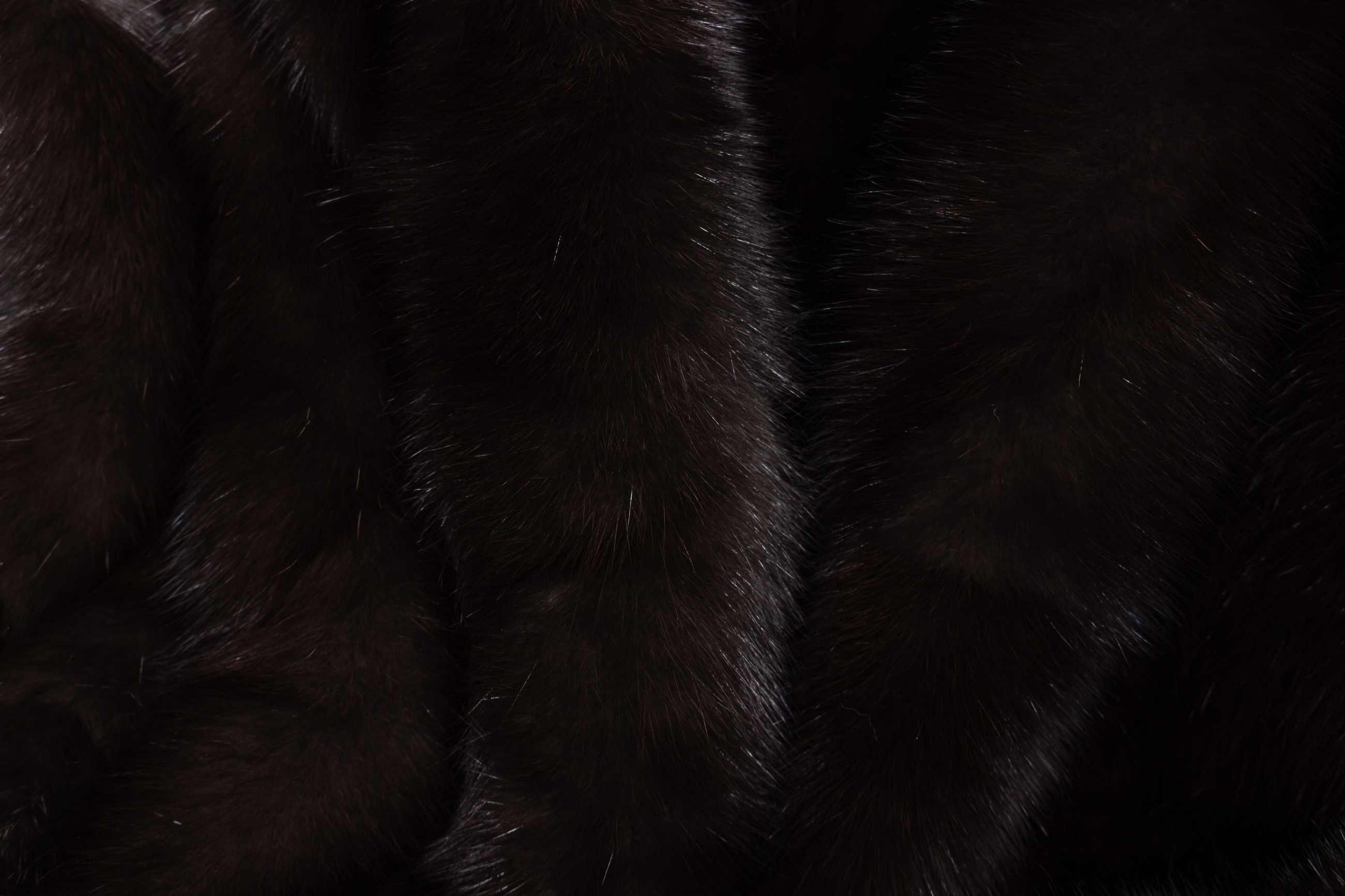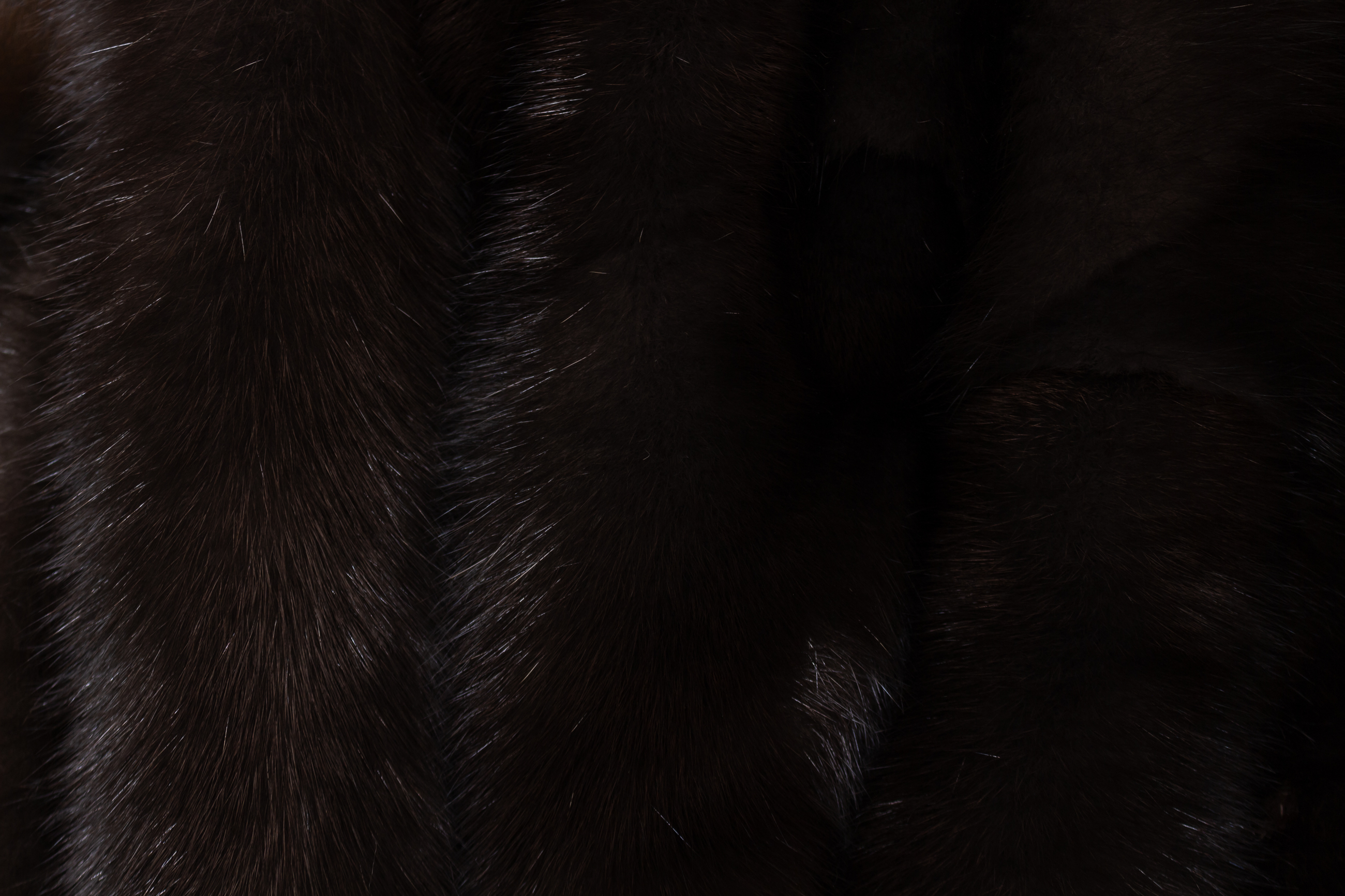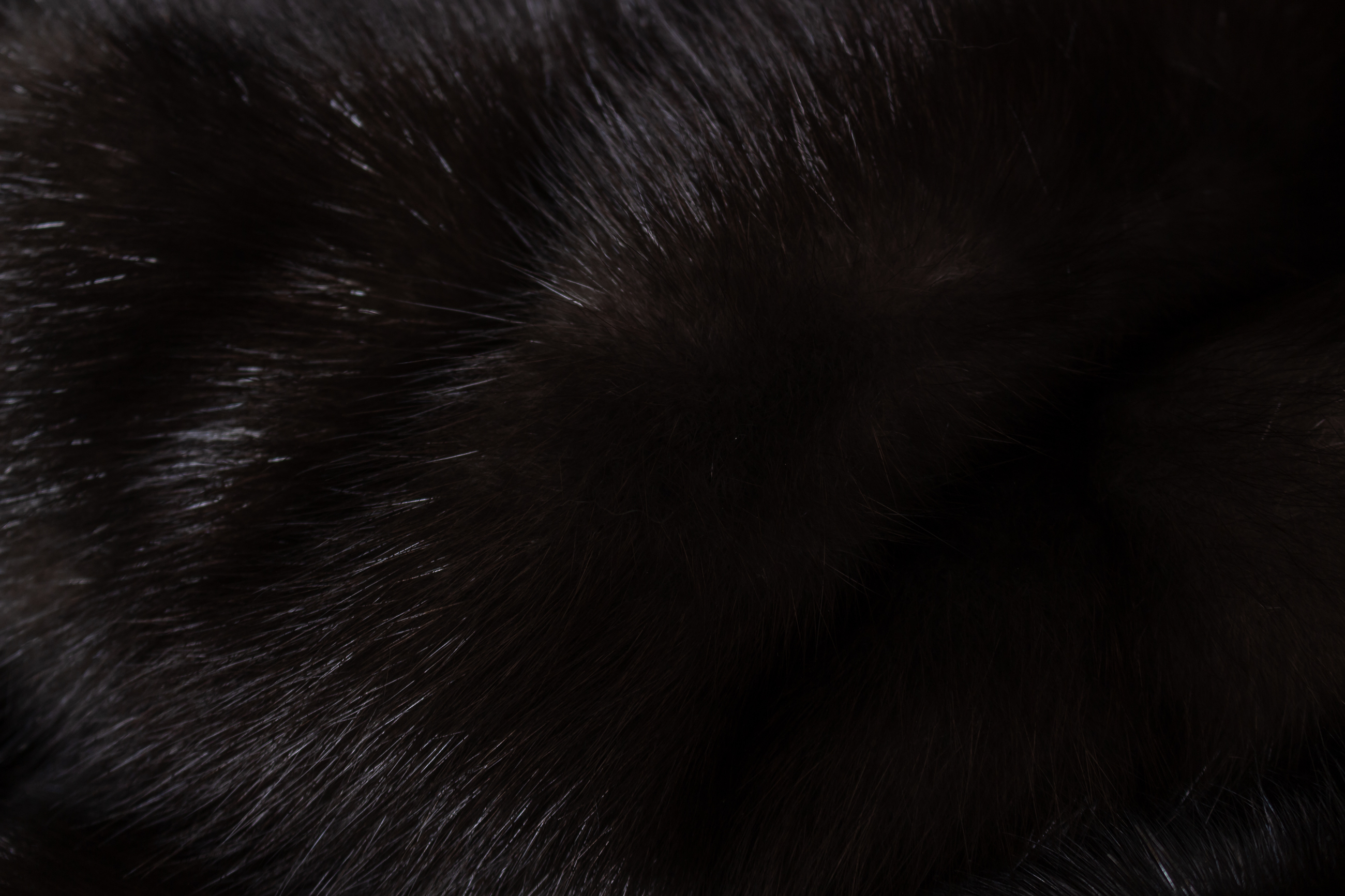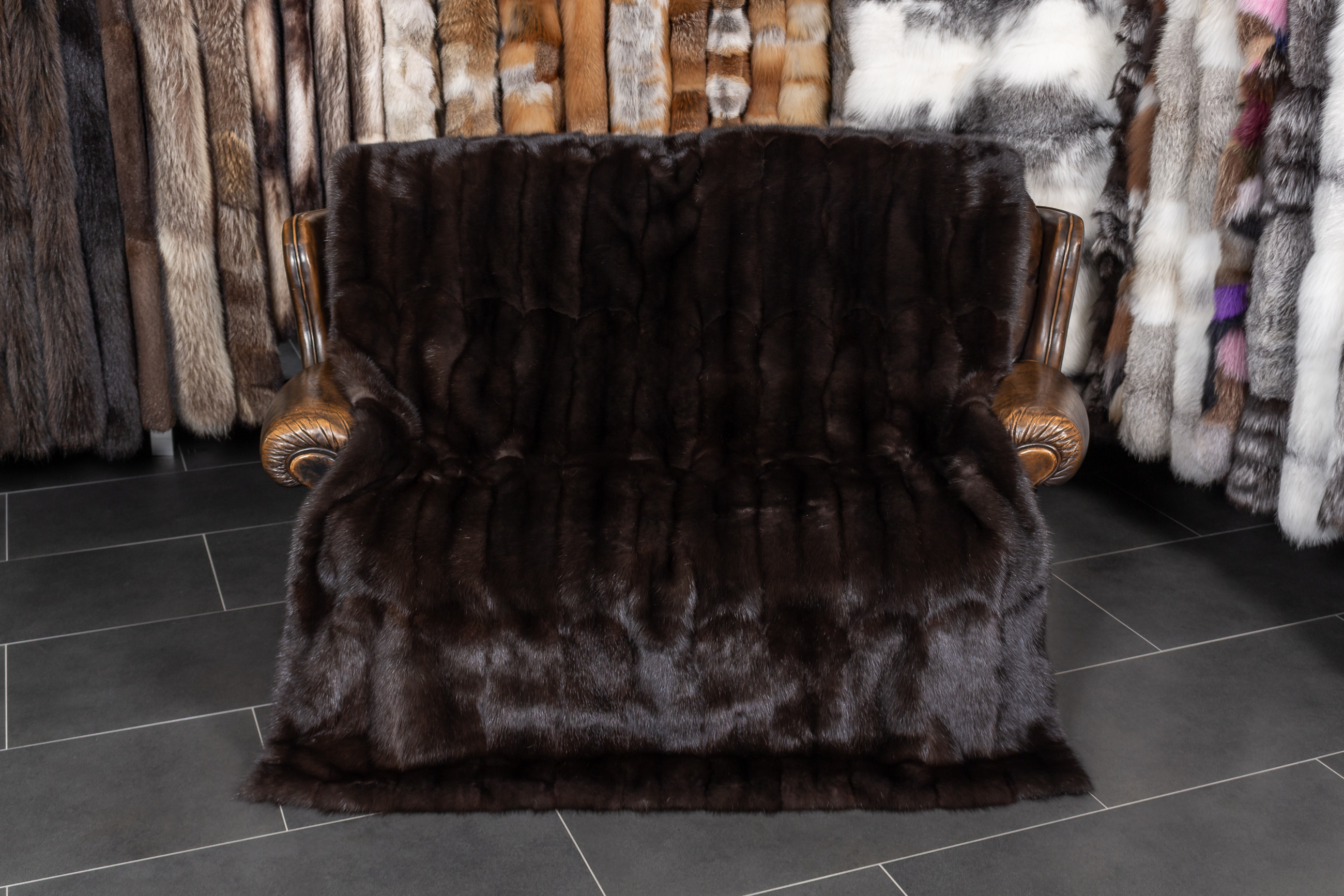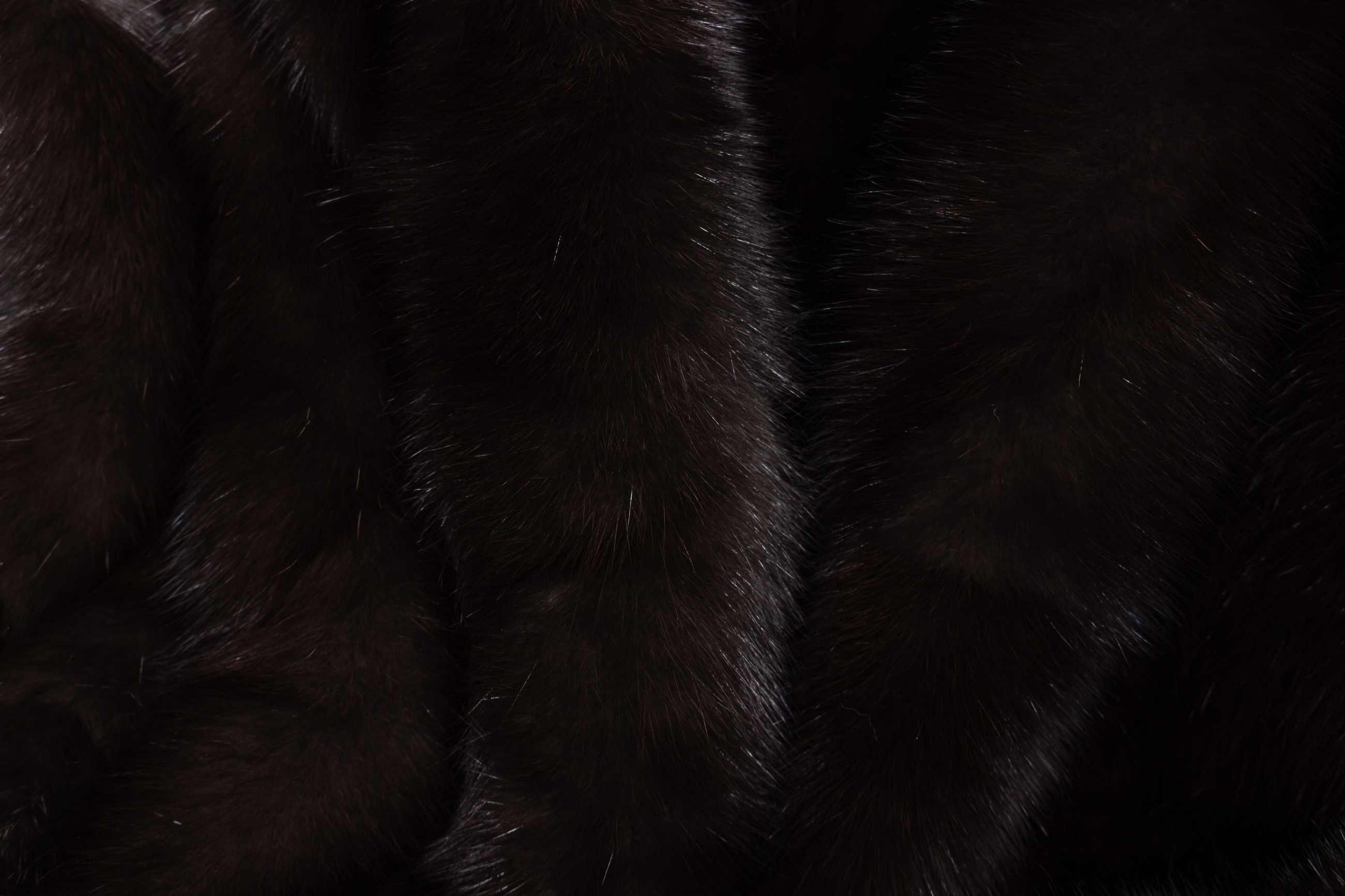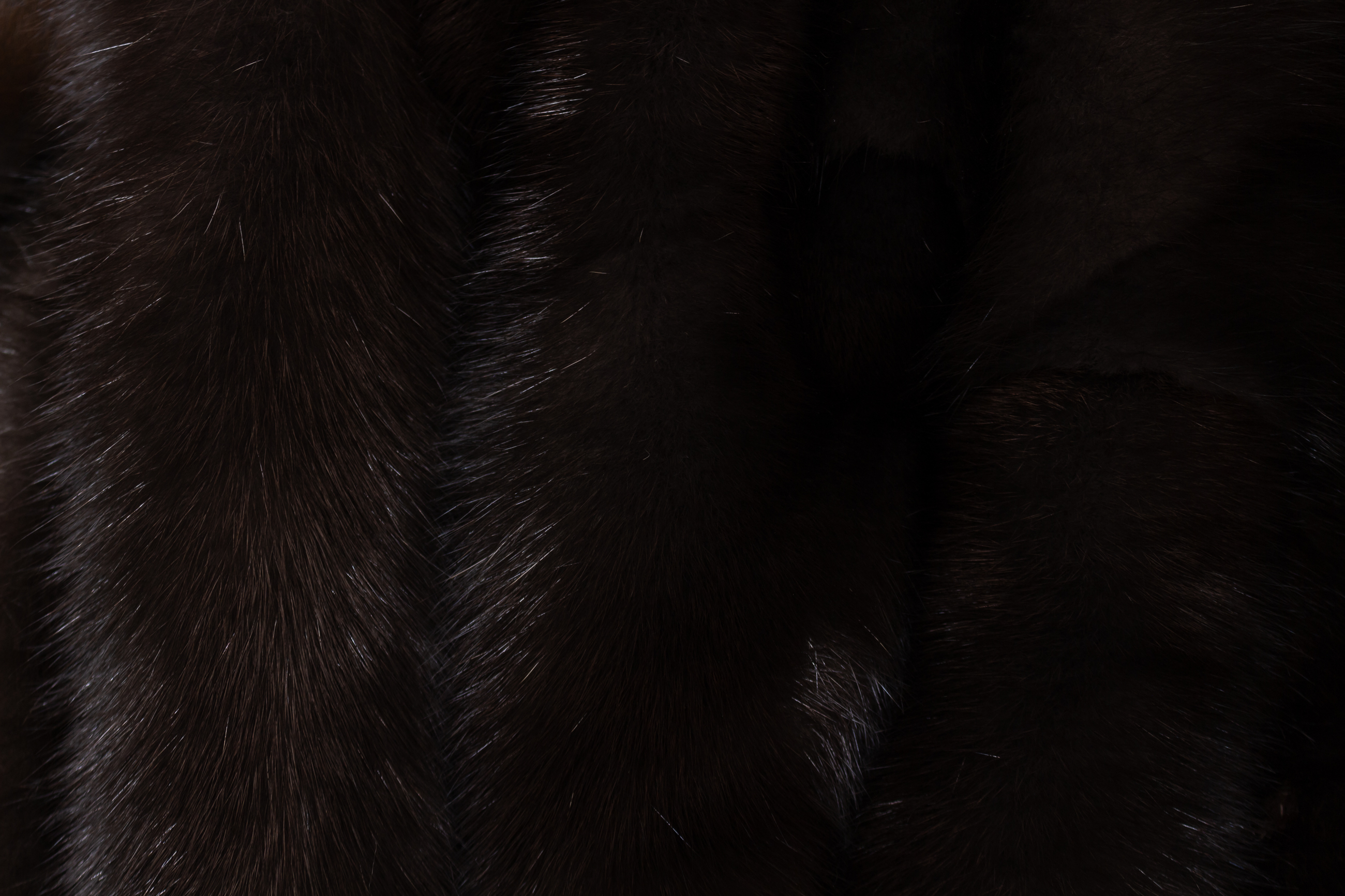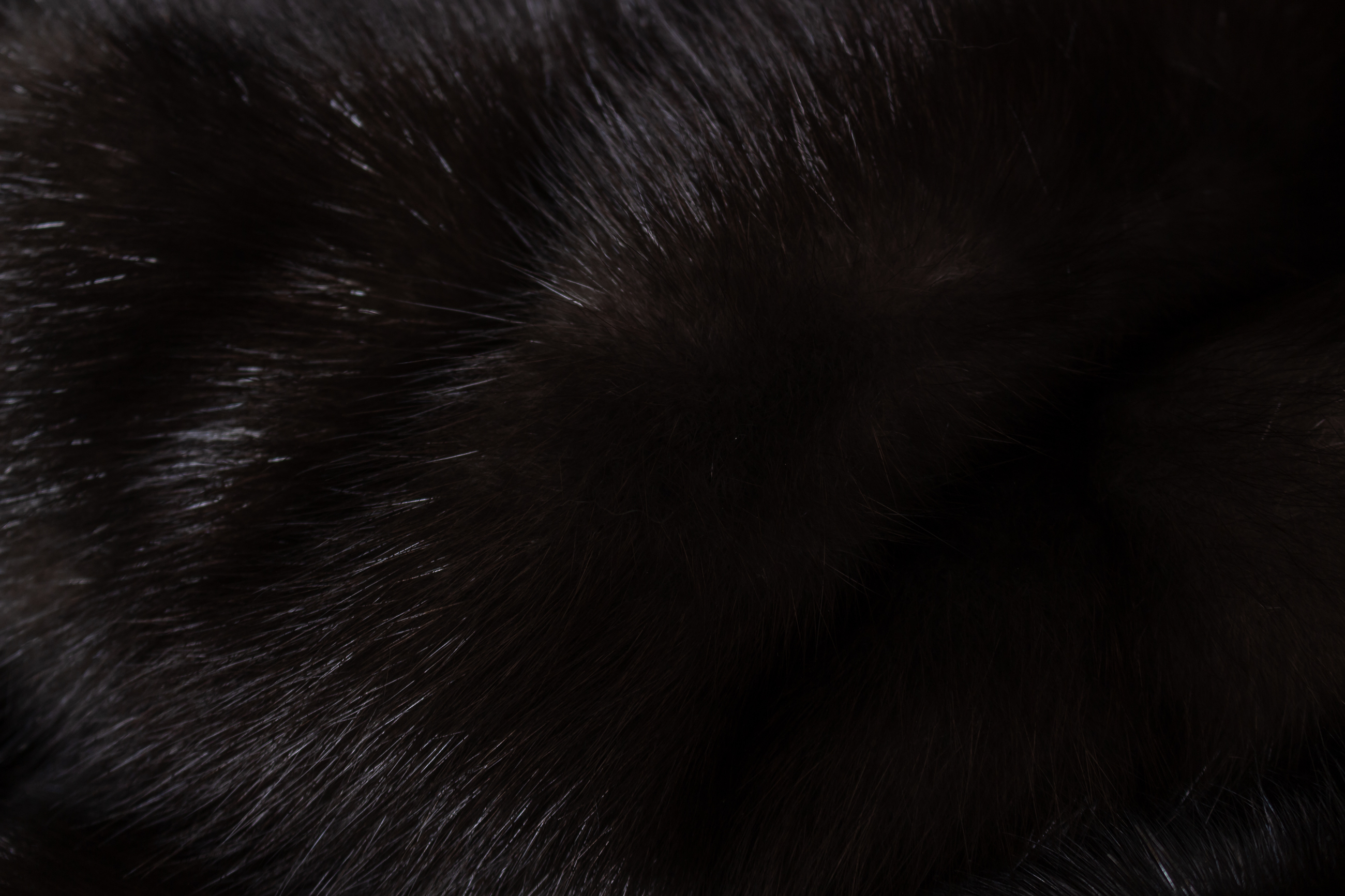 Luxurious Sable Fur Throw "Gray Smoke"
Luxurious Sable Fur Throw "Gray Smoke"
Type of fur:

Sable

Size (+/- 3%)::

ca. 200 x 150 cm (3 m²)

Color:

"Gray Smoke"

, Brown

, Grey

, Natural

Back Lining:

Black cashmere (Nr. 3344)

Inlay:

German producer

, Soft wadding/inlay (100% pure wool)

CITES (Convention on International Trade in Endangered Species of Wild Fauna and Flora):

Article is freely tradable

, The article is freely tradable worldwide

Country / Region:

Russia

Dressing:

Dressed within the European Union - by European standards

Latin Name:

Martes zibellina (Sable)

Origin:

Wild Fur (from controlled hunting)

Quality Label:

Sojuzpushnina
---
Mir gefällt diese große Zobel Pelzdecke sehr gut. Zobel ist ein sehr edles, feines Material und konnte die Pelzdecke schon einige Male nutzen. Insgesamt eine wunderschöne Pelzdecke, die mich gut durch den restlichen Winter bringen wird!
Our beautiful Sable Throw arrived yesterday morning
Our beautiful Sable Throw arrived yesterday morning and we wanted to tell you how thrilled we are to have it. I have secretly wanted one for more years than I care to remember. We recently ordered new furniture from the UK which includes two Sofas and Chairs. So, we decided to give each other the gift of your Sable for Christmas. It is so much more luxurious and perfect that either of us imagined. Thank you for all of your help with customs and shipping, but most of all thank you for creating something that only lived in our imaginations until now and that we will cherish always.
Dear Lars Paustian, I'm very happy, I've used all the nights during this winter in Milano the red fox blanket, that is very warm and soft and now I'm waiting for this! You are the best in the fur blanket! Warm regards, Frederick
Do you have questions?
You would like to purchase a fur product in a different size, color or another back-lining? We can customize every fur product. You can also order every article via telephone or email. Just contact us via telephone: +49 4316611390 or via Email: info@master-furrier.com
Sable
The sable is among other fur skins the noblest and most precious furs available. For thousands of years, sables have been traded worldwide as a treasure. The sables are from Kazakhstan, China, North Korea, Japan, or Mongolia. The more uniform and darker the color of the sable is, the more valuable is the sable skin. The hair of the sable is very dense, fine and it can vary in different color shades. Sable skins with the so-called silver tips (silverys) are the most expensive and noble sable skins. One of our primary objectives is to make sustainable use of existing resources and reconcile them with nature. Using the sables, we support the regulated hunting of wild animals. If you decide to buy a product from The sable skins, you can be sure to get an excellent premium product from first-class sables. If you have any questions or requests, please do not hesitate to contact us.