Luxurious Sable Fur Throw "Gray Smoke"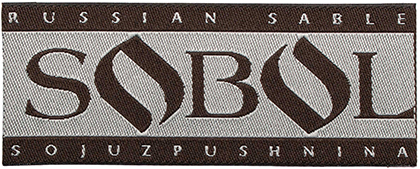 €6,990.00 *
€13,900.00 *
(49.71% Saved)
Prices incl. VAT plus shipping costs
Free of shipping costs!
Express Shipping Available
Luxurious Sable Fur Throw "Gray Smoke"
more
Luxurious Sable Fur Throw "Gray Smoke"
Russian Sable
Russian sable is among other fur skins the noblest and most precious furs available. For thousands of years, sables have been traded worldwide as a treasure. Russian sables are from Russia (Siberia), Kazakhstan, China, North Korea, Japan, or Mongolia. The more uniform and darker the color of the sable is, the more valuable is the sable skin. The hair of the sable is very dense, fine and it can vary in different color shades. Russian bargusin sable skins with the so-called silver tips (silverys) are the most expensive and noble sable skins. One of our primary objectives is to make sustainable use of existing resources and reconcile them with nature. Using Russian sables, we support the regulated hunting of wild animals. If you decide to buy a product from Russian sable skins, you can be sure to get an excellent premium product from first-class sables. If you have any questions or requests, please do not hesitate to contact us.
Do you have questions?
You would like to purchase a fur product in a different size, color or another back-lining? We can customize every fur product. You can also order every article via telephone or email. Just contact us via telephone: +49 4316611390 or via Email: info@master-furrier.com
Discover our Winter Sale 2020 at reduced prices. Browse through our luxury fur blankets and fur carpets with up to 30% off. A large part of our catalog features competitive prices, don't miss out on great deals. Please don't hesitate to contact us if you have any further questions or remarks.
Related links to "Luxurious Sable Fur Throw "Gray Smoke""
Read, write and discuss reviews...
more
Customer reviews for "Luxurious Sable Fur Throw "Gray Smoke""
From:
Tim
On:
26 Dec 2019
Our beautiful Sable Throw arrived yesterday morning
Our beautiful Sable Throw arrived yesterday morning and we wanted to tell you how thrilled we are to have it.

I have secretly wanted one for more years than I care to remember. We recently ordered new furniture from the UK which includes two Sofas and Chairs. So, we decided to give each other the gift of your Sable for Christmas.

It is so much more luxurious and perfect that either of us imagined. Thank you for all of your help with customs and shipping, but most of all thank you for creating something that only lived in our imaginations until now and that we will cherish always.
From:
Frederick
On:
15 Mar 2019
Best in the fur blanket!
Dear Lars Paustian,
I'm very happy, I've used all the nights during this winter in Milano the red fox blanket, that is very warm and soft and now I'm waiting for this! You are the best in the fur blanket!
Warm regards,
Frederick
Write a review
Reviews will be activated after verification.