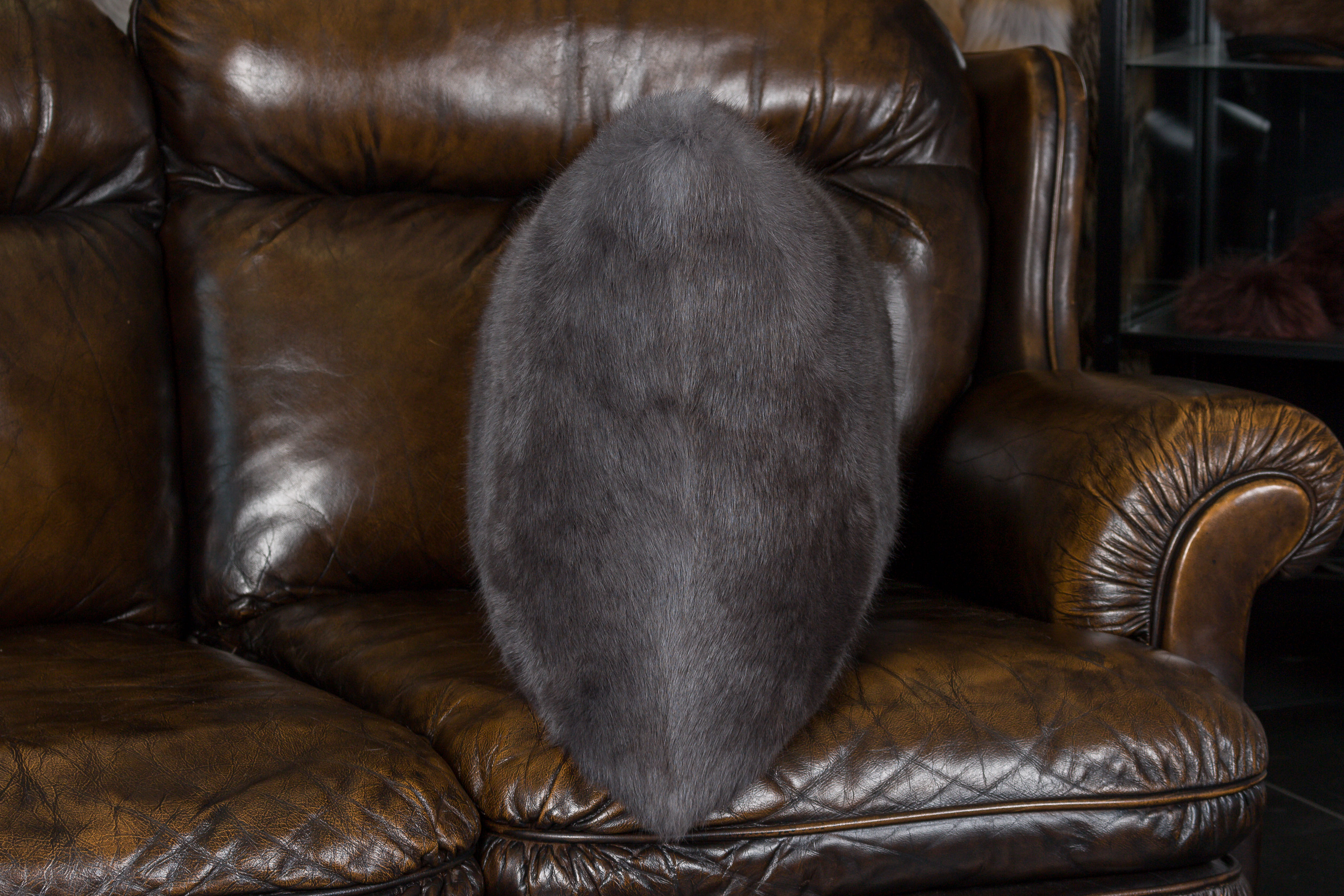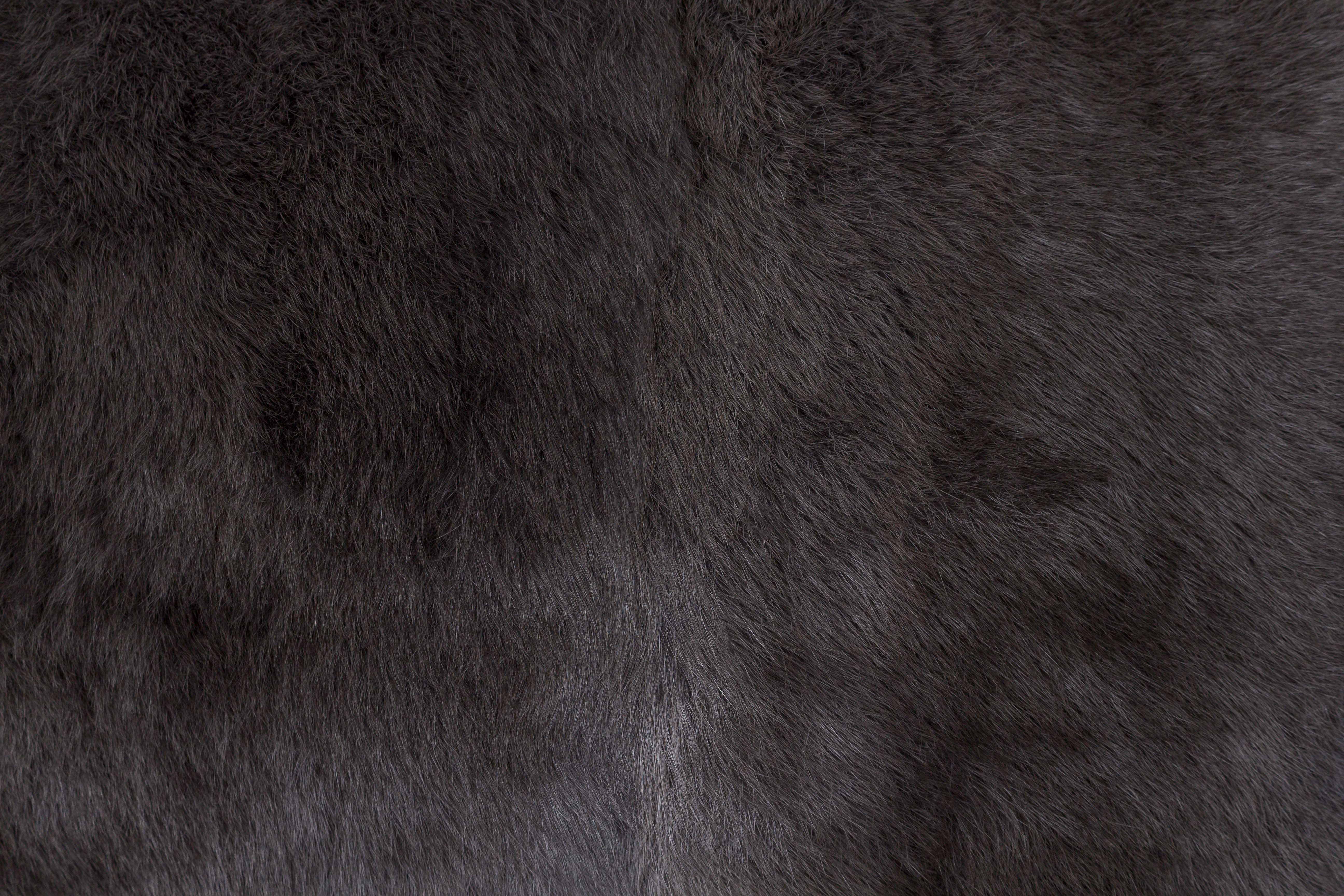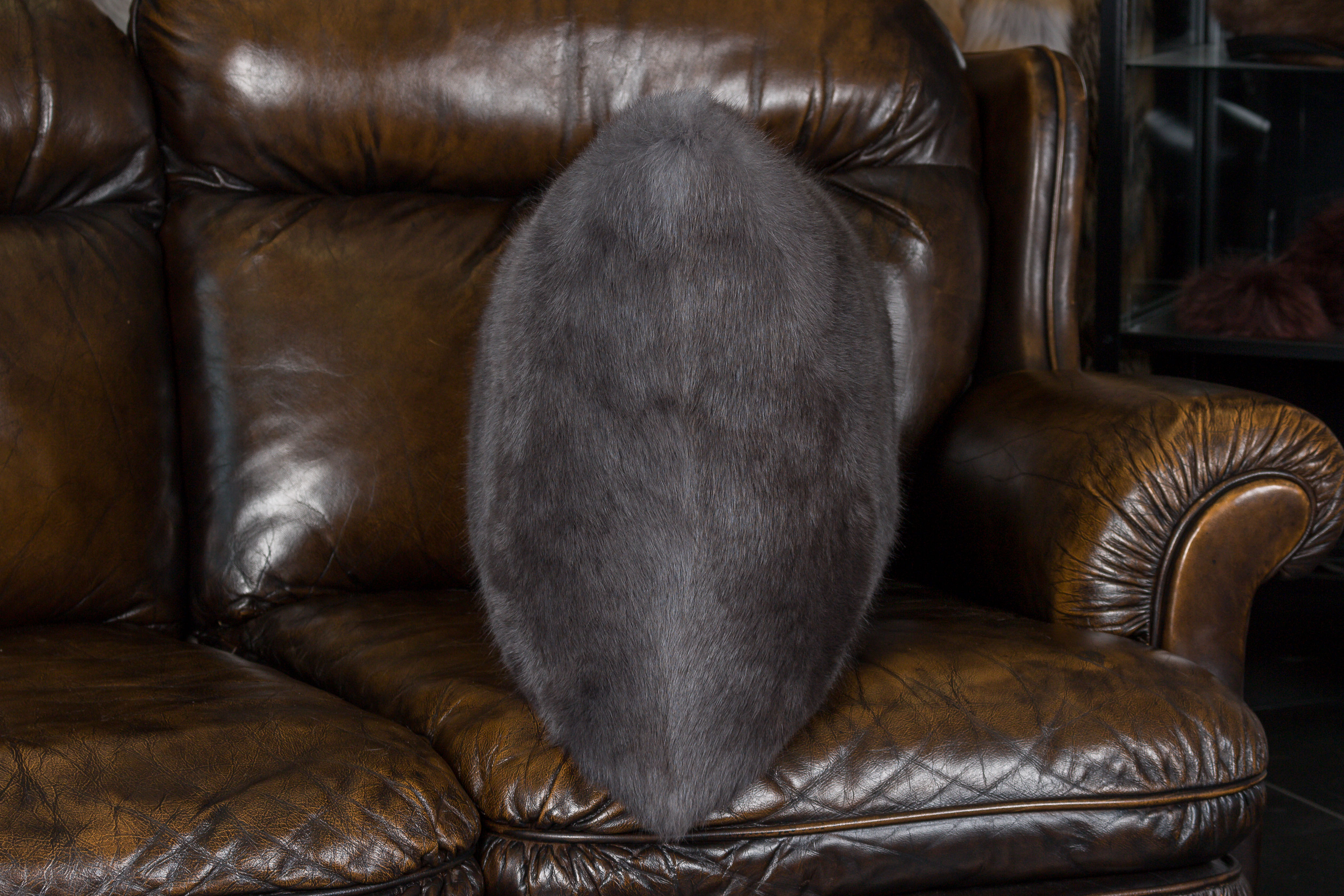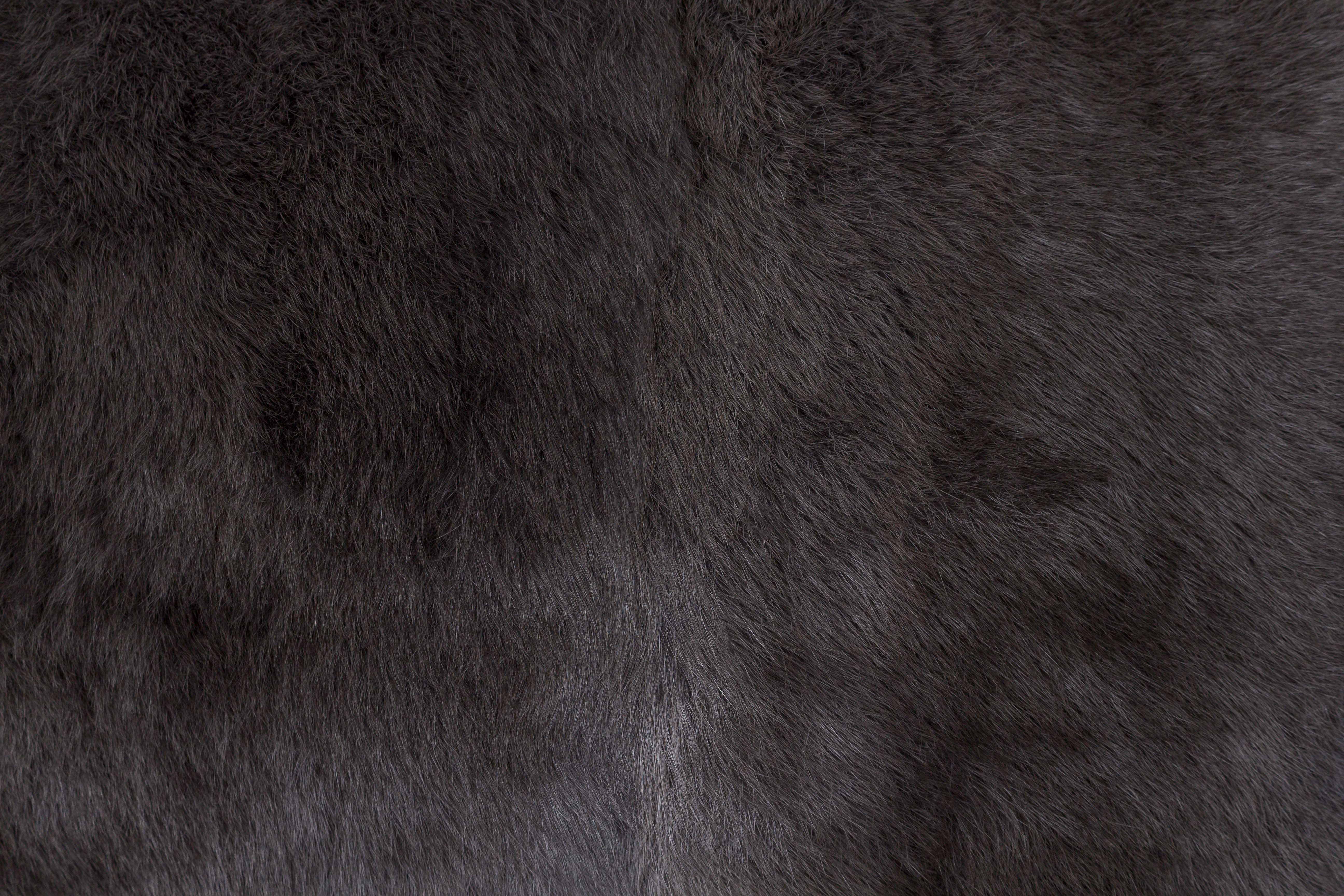 Rabbit Fur Cushion Vienna Blue
Rabbit Fur Cushion Vienna Blue by Lars Paustian
This price is for one cushion only!
CITES (Convention on International Trade in Endangered Species of Wild Fauna and Flora):

Article is freely tradable

, The article is freely tradable worldwide

Color:

Grey

, Vienna Blue

Country / Region:

Germany

Dressing:

Dressed within the European Union - by European standards

Inlay:

Hollow fiber cushion filling material

Latin Name:

Cuniculus forma domestica (Rabbit)

Origin:

Farmed Fur (from controlled fur farming)

, The farmed furs tagged with the "ethically sourced and sustainable furs" label are guaranteed to come from sustainable sources like agriculture and food production.

Quality Label:

German pedigree rabbits

Size (+/- 3%)::

ca. 70 x 40 cm (0,28 qm)

Type of fur:

Rabbit
Do you have questions?
You would like to purchase a fur product in a different size, color or another back-lining? We can customize every fur product. You can also order every article via telephone or email. Just contact us via telephone: +49 4316611390 or via Email: info@master-furrier.com
Rabbit (European Rabbit)
The rabbit skins we use come from Europe, like from Germany or France. The hair of the rabbit is silky, soft, very lightweight, and it has dense hair. The leather of our rabbit skins is thin, elastic and stable at the same time. We guarantee that our rabbit skins come from an excellent and high-quality breed. We regularly buy rabbits from farmers we know and trust, which is why we can promise to only use high-quality skins for our fur products. The farmed rabbits primarily serve the production of meat and the fur is just a by-product. We have very high demands on the quality of the skins which is why we only purchase the best skins possible to produce elegant rabbit fur blankets, fur pillows and fur scarfs.  If you have any questions regarding our rabbit fur products, please do not hesitate to contact us.