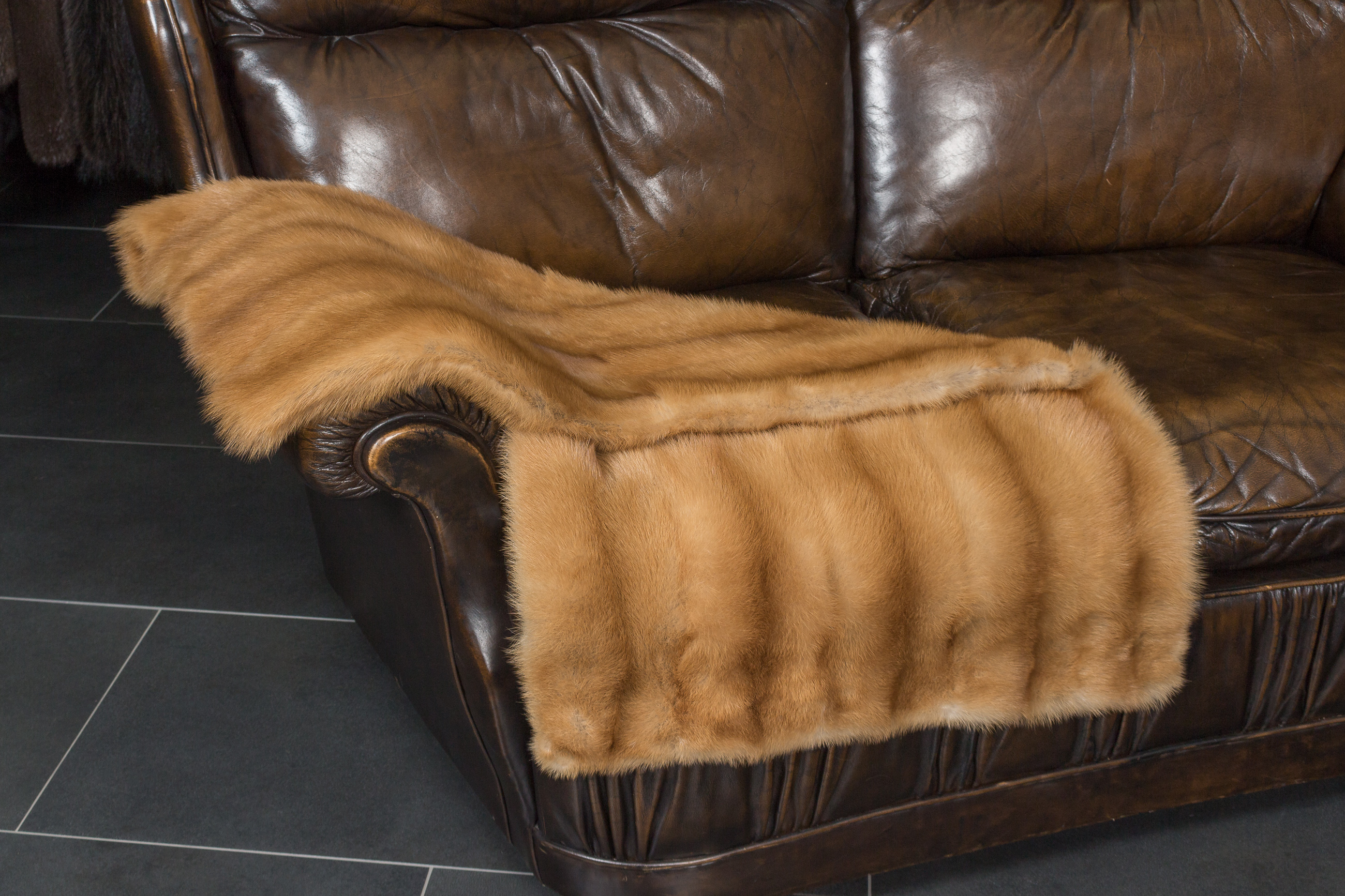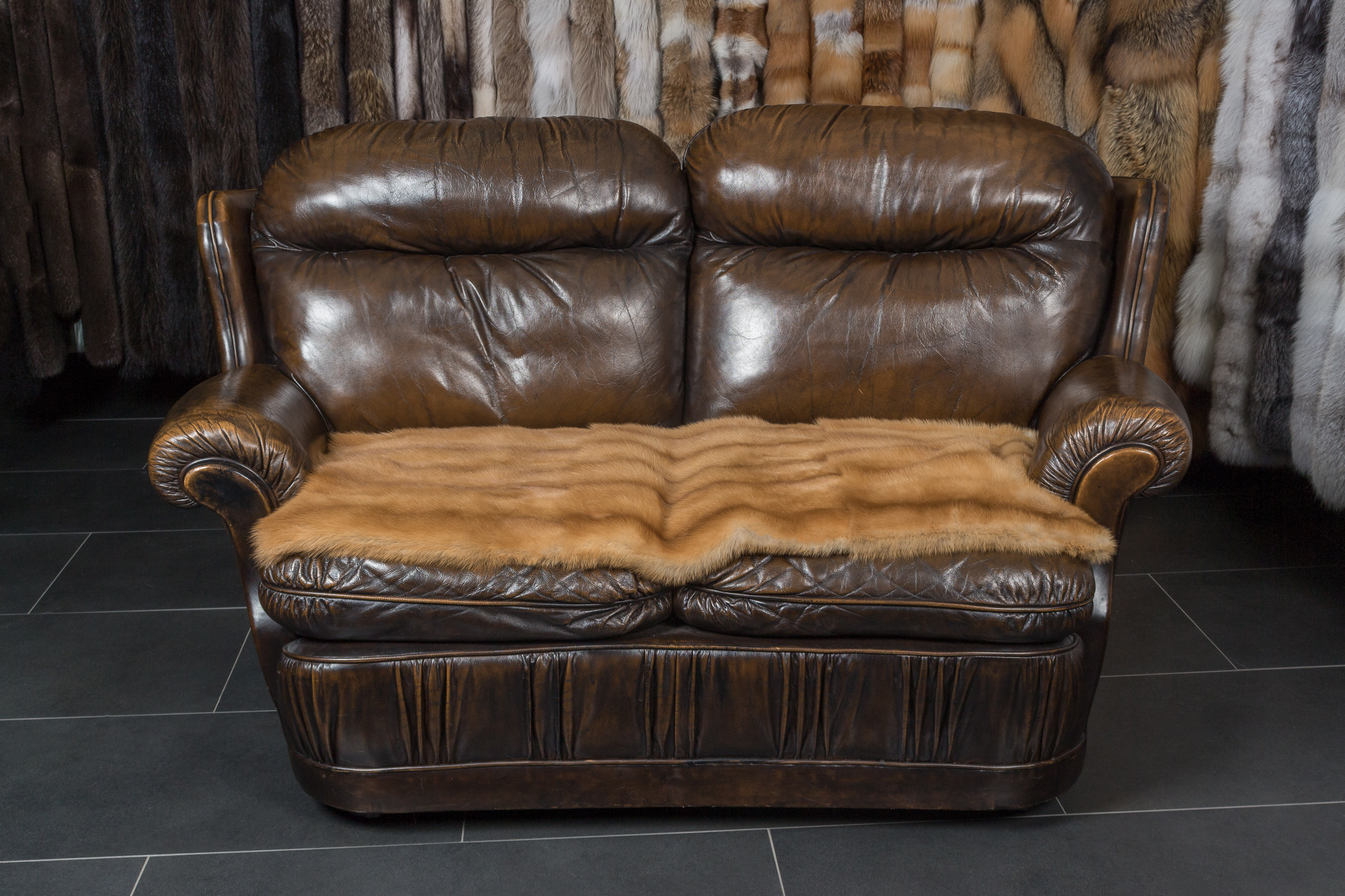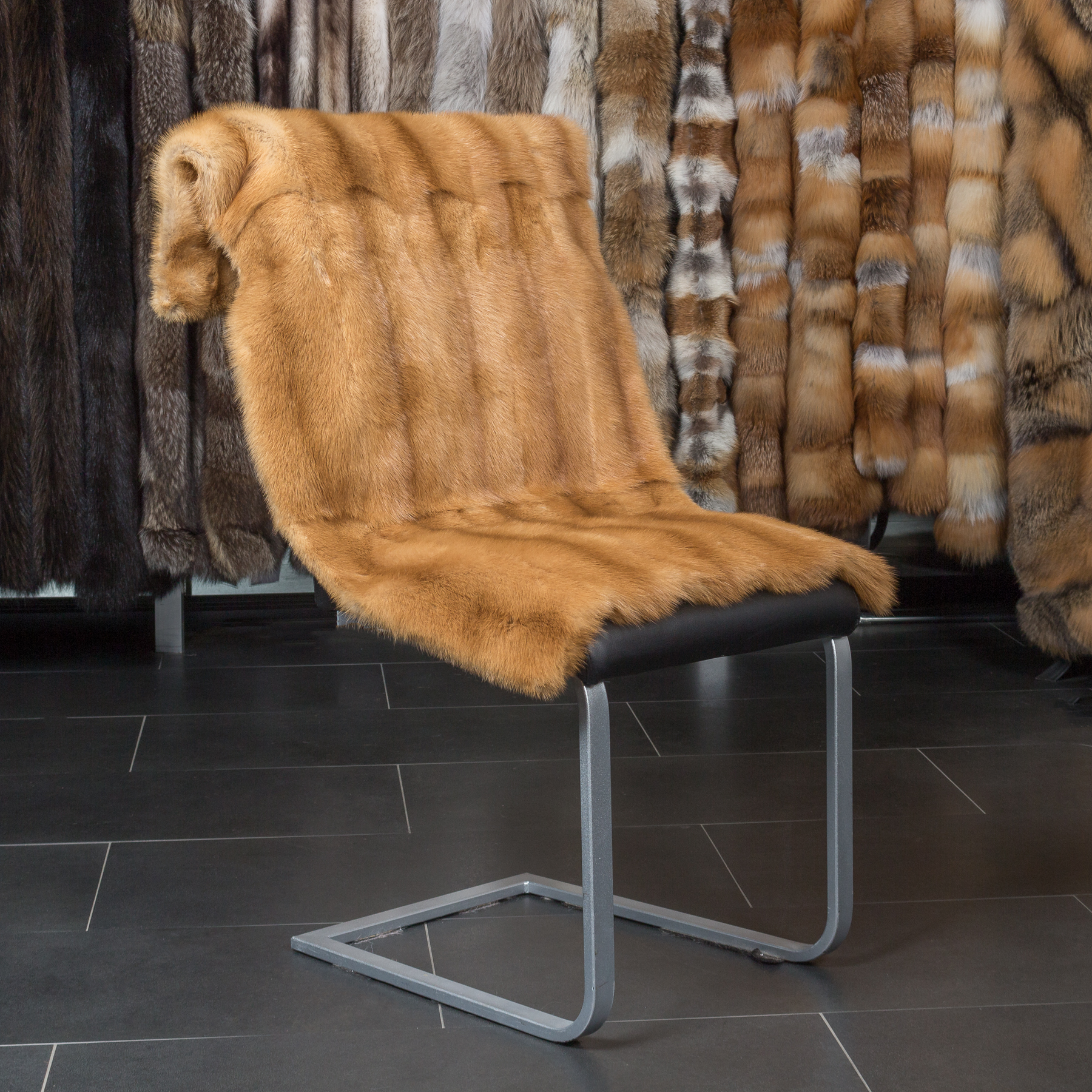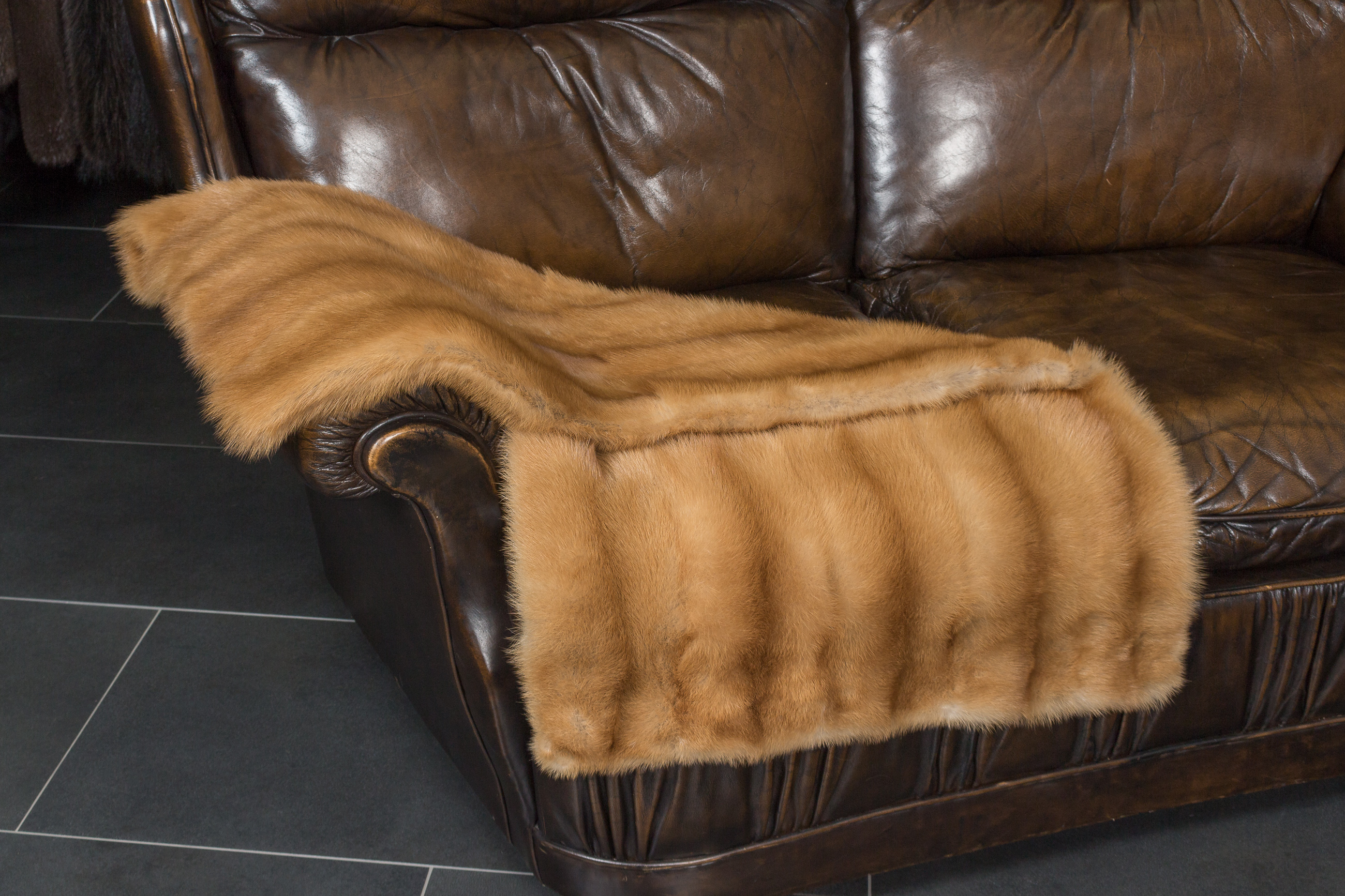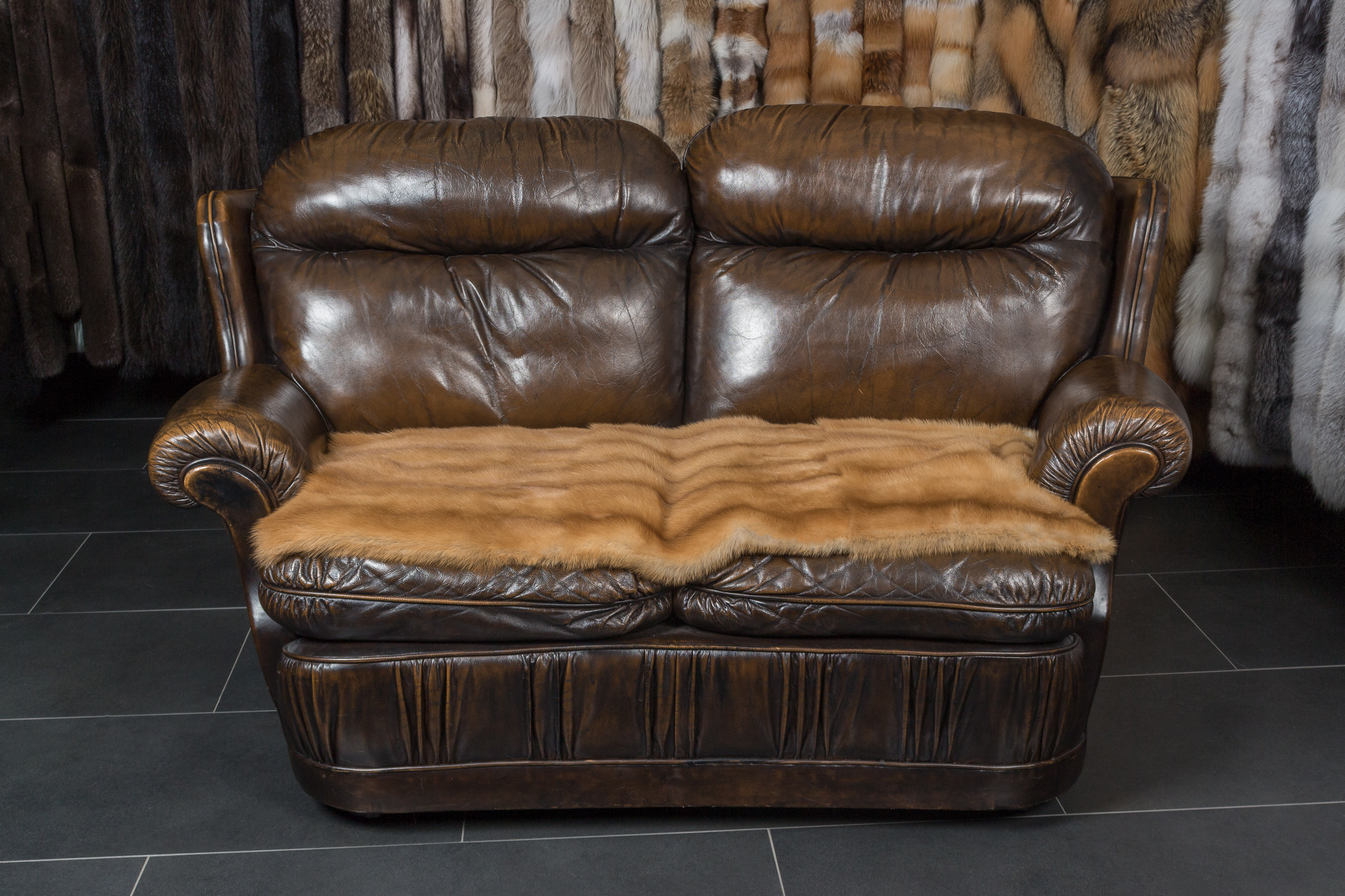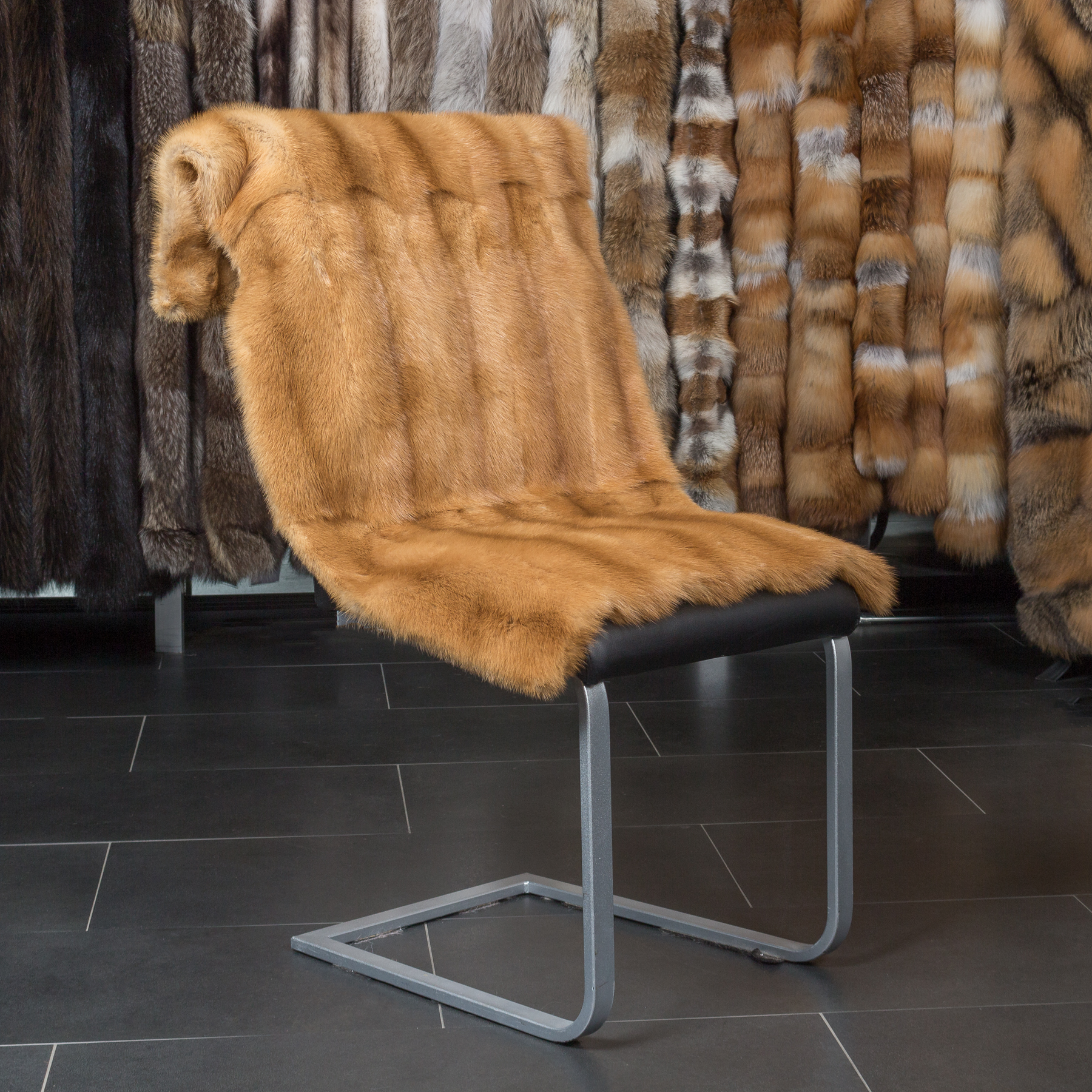 Small Kolinsky Fur Plaid with Fur on Both Sides
Small Kolinsky Fur Plaid with Fur on Both Sides
CITES (Convention on International Trade in Endangered Species of Wild Fauna and Flora):

CITES is required and available

Color:

Brown

, Natural

Dressing:

Dressed within the European Union - by European standards

Finishing:

natural

Inlay:

German producer

, Soft wadding/inlay (100% pure wool)

Origin:

This species' population is controlled through professional wildlife management.

Quality Label:

100% Wild Fur

Size (+/- 3%)::

ca. 110 x 58 cm (0,64 qm)

Type of fur:

Kolinsky

Back Lining:

Double sided Fur
---
Wunderschönes kleines Plaid
Dieses Plaid ist wirklich kuschelig. Ich empfehle dieses Plaid unbedingt wenn man sich abends alleine einkuscheln möchte! Reicht von der Größe her vollkommen und der Preis ist auch in Ordnung.
Do you have questions?
You would like to purchase a fur product in a different size, color or another back-lining? We can customize every fur product. You can also order every article via telephone or email. Just contact us via telephone: +49 4316611390 or via Email: info@master-furrier.com
The Kolinsky
The Kolinsky is a land animal with its origin in Russia. Also known as the Stone Marten or Weasel - called Fire Weasel, not without reason, because the red-yellow-orange color scheme is characteristic of the Kolinsky. The hair of Kolinsky is dense, soft, and medium-long. Also characteristic is its 17-18 cm long, striking bushy tail. To avoid overpopulation, the Kolinsky population is controlled by hunters. Through the processing of the Kolinsky, we support the regulated wild animal hunt and therefore make good use of existing resources. If you decide to purchase one of our Kolinsky items, you can be sure to get a high-quality natural product from controlled hunting. We produce high-quality Kolinsky products such as fur blankets, fur pillows, and accessoires. If you have any questions or requests, please contact us. Click here for our Kolinsky fur blankets.