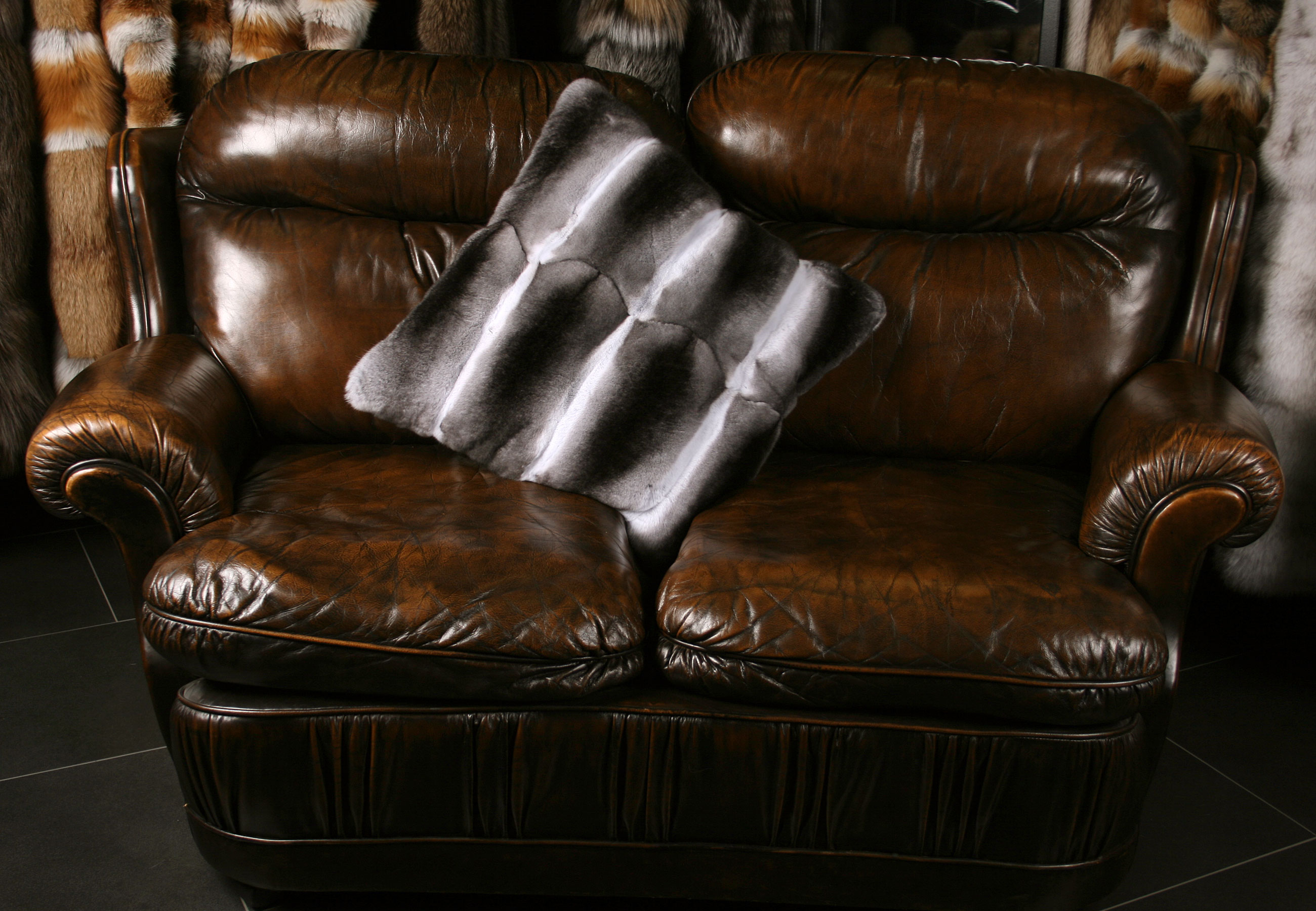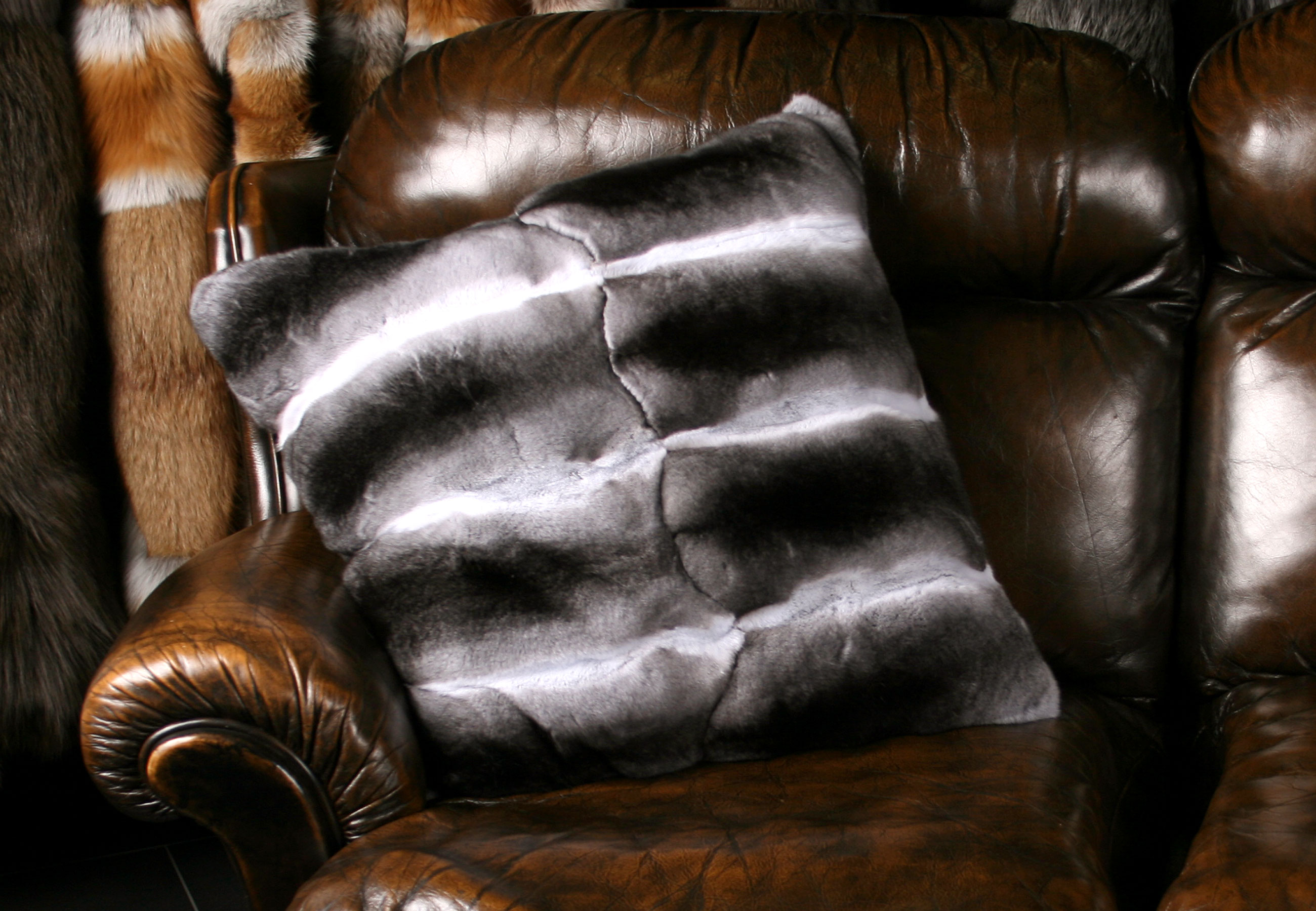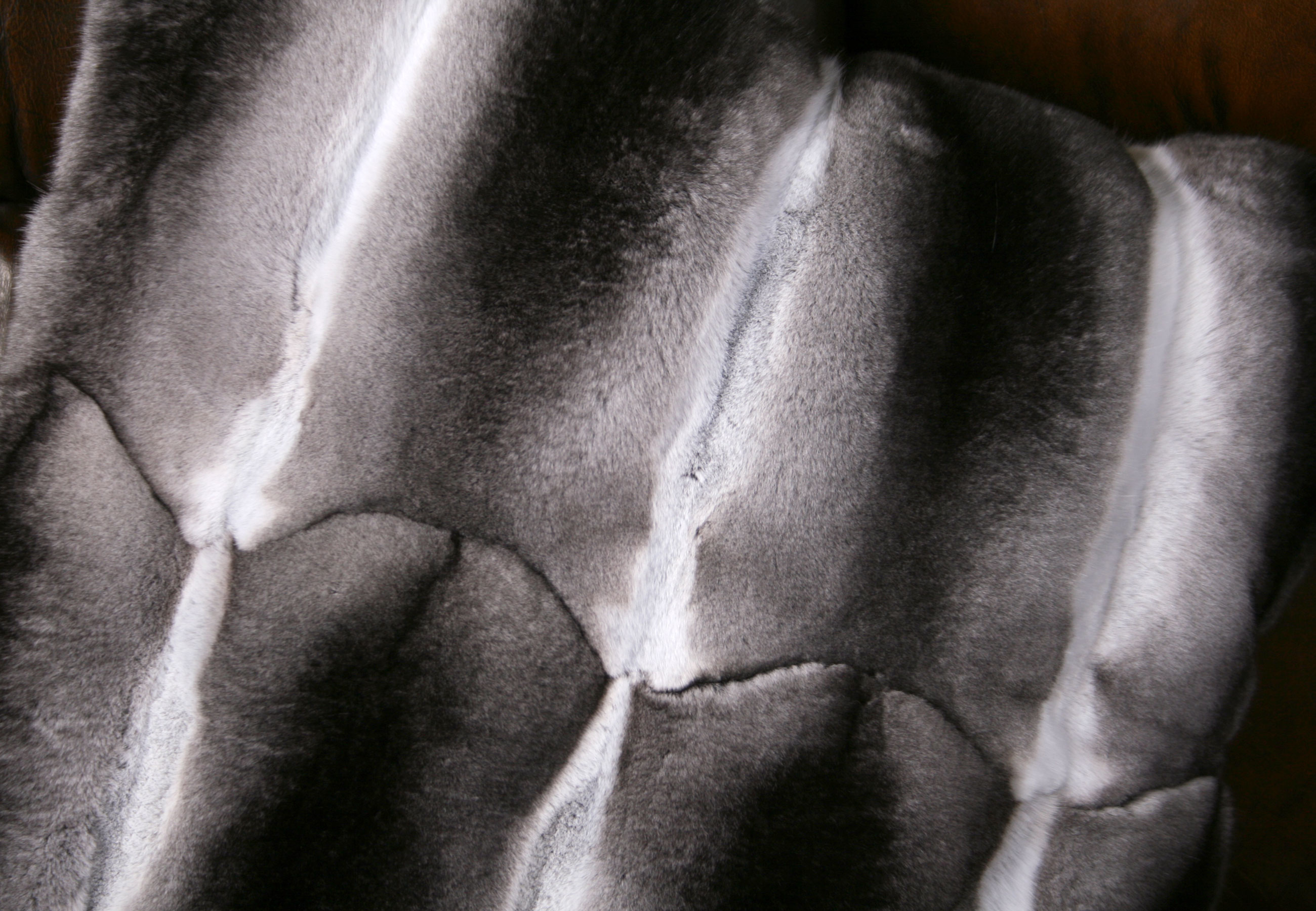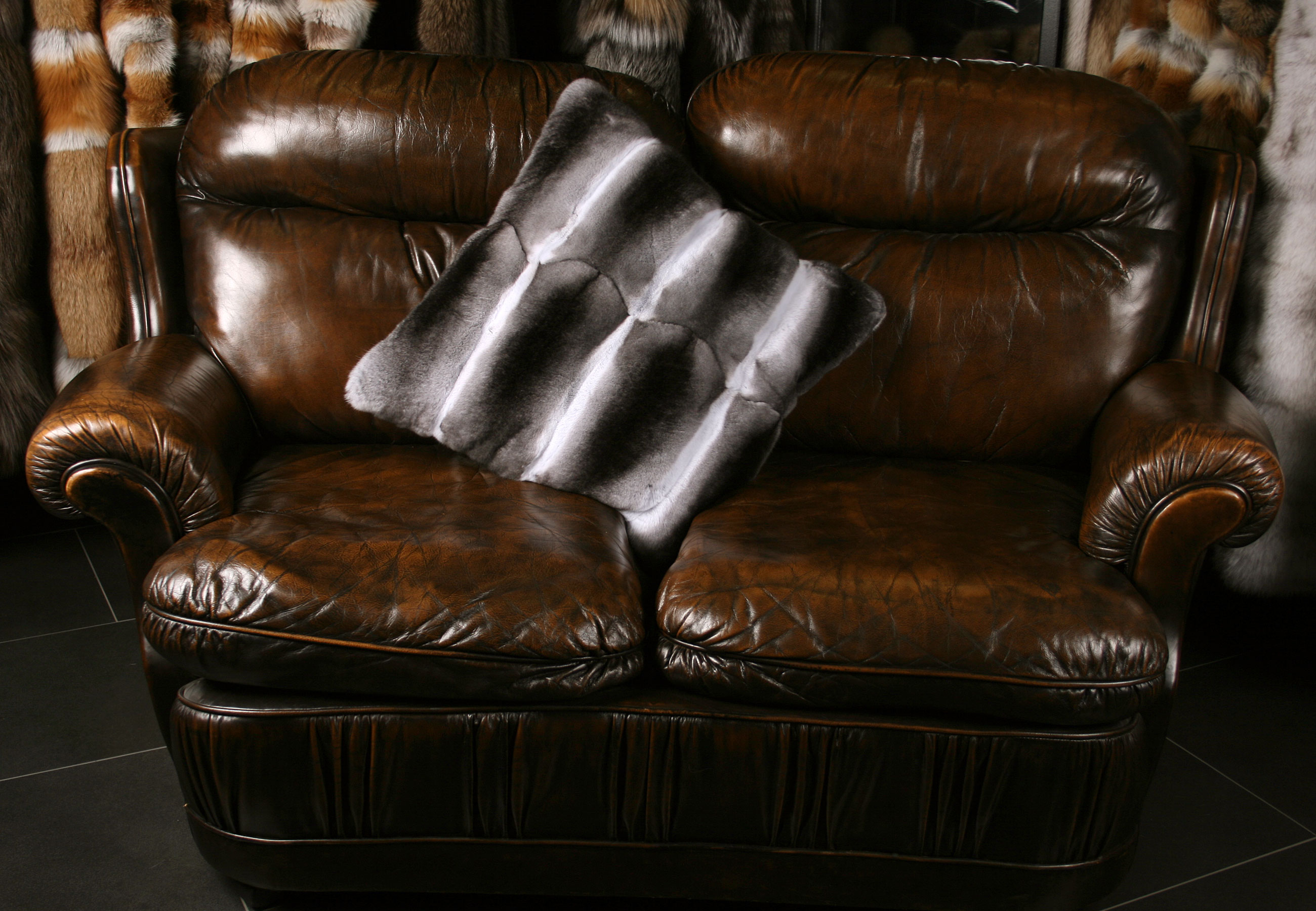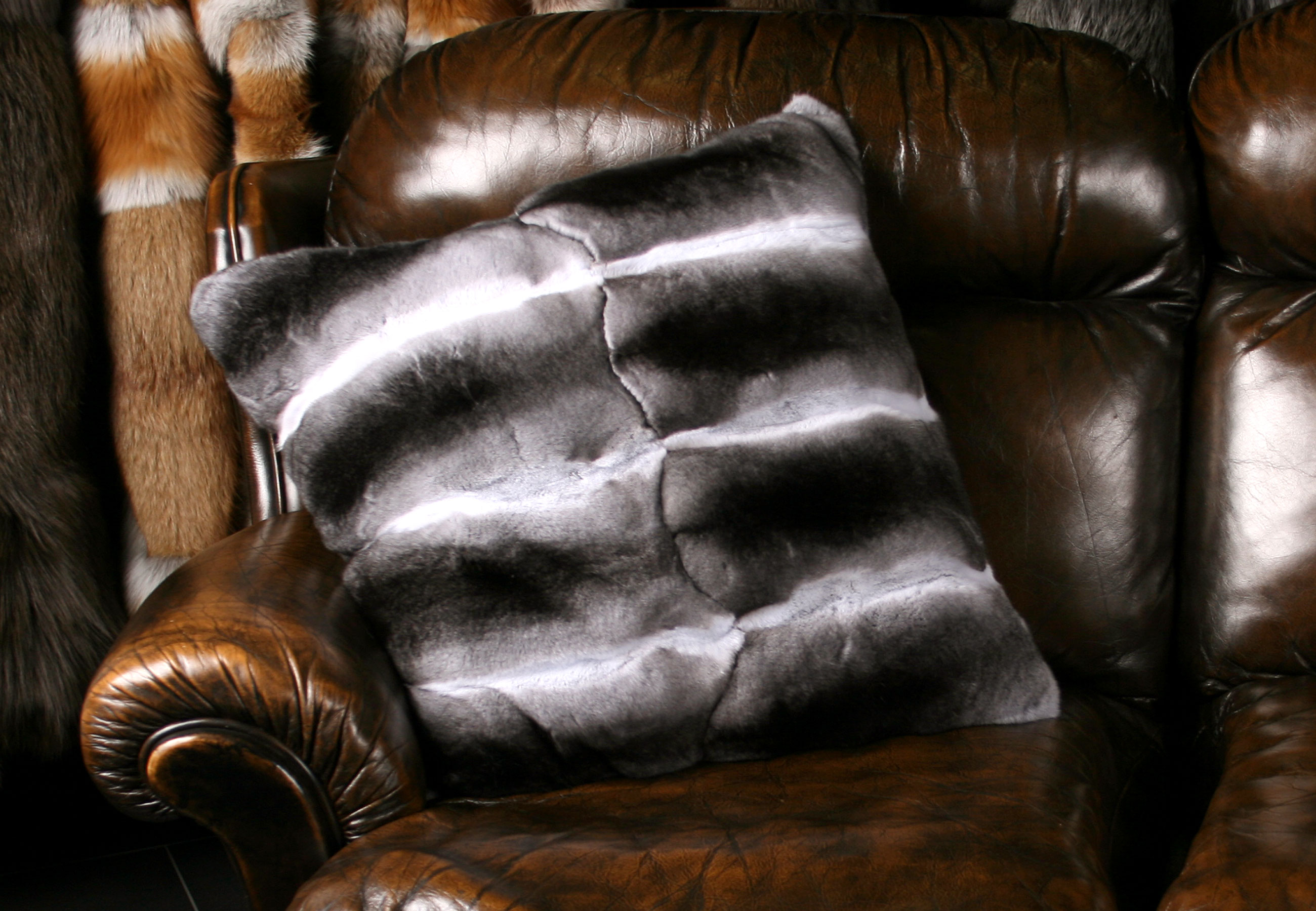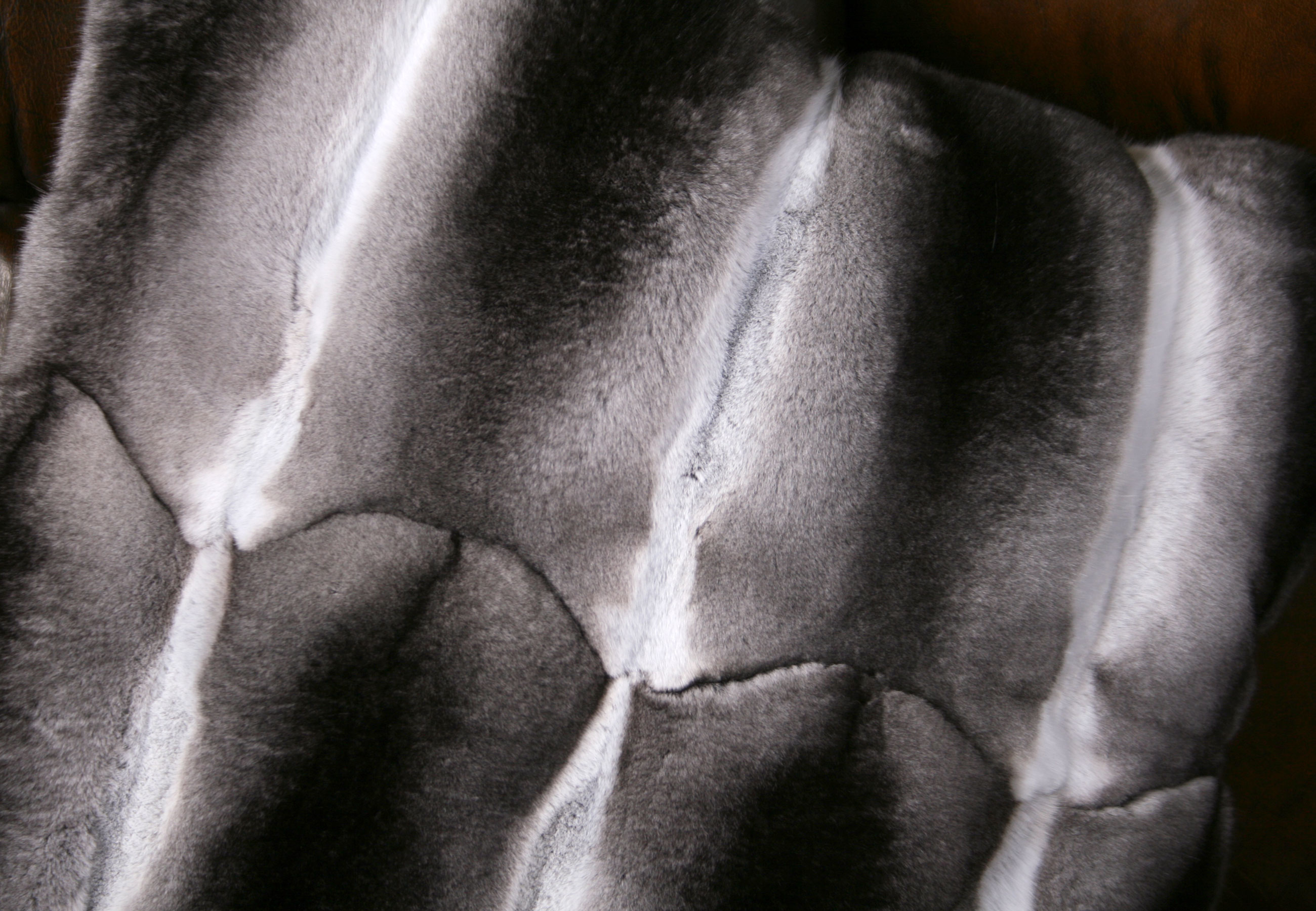 Noble Chinchilla fur pillow (Kopenhangen Fur)
€1,695.00*
€1,955.00*
(13.3% saved)
Noble Chinchilla fur pillow (Kopenhangen Fur)
Do you have any questions regarding the delivery time? Please call us or send an email.
The price is for one pillow only.
Type of fur:

Chinchilla

, Weasel

Size (+/- 3%)::

ca. 50 x 50 cm (0,25 qm)

Color:

Natural

, black and white

Back Lining:

Weasel

Inlay:

German producer

, Hollow fiber cushion filling material

CITES (Convention on International Trade in Endangered Species of Wild Fauna and Flora):

Article is freely tradable

, The article is freely tradable worldwide

Country / Region:

Denmark

, Russia

, Scandinavia

Dressing:

Dressed within the European Union - by European standards

Latin Name:

Chinchilla lanigera (Molina) forma domestica (Chinchilla)

Origin:

Farmed Fur (from controlled fur farming)

Quality Label:

Kopenhagen Fur
---
Hochwertige Verarbeitung und ein echter Hingucker
Das Chinchilla Fellkissen ist wirklich wie beschrieben, unglaublich weich mit einer sehr vollen Haardichte. Ein sehr schönes und geschmeidiges Kissen, welches wunderbar zu der Decke passt, die ich letzten Winter gekauft habe. Bezahlung war unkompliziert und das Paket kam auch sehr schnell an. Fazit, tolles Fellkissen und sehr schneller Versand.
Do you have questions?
You would like to purchase a fur product in a different size, color or another back-lining? We can customize every fur product. You can also order every article via telephone or email. Just contact us via telephone: +49 4316611390 or via Email: info@master-furrier.com
Noble Chinchillas - high-quality, silky Chinchilla Products
Chinchilla was declared royal fur by the Incas - the coronation robe of the Inca kings was made of chinchilla. The South American inhabitants knew how to spin the silky-soft chinchilla hair into yarn and expensive fabrics, blankets, and coats. Today, chinchillas are used for fur jackets, stoles, fur capes, and fur blankets and pillows. Chinchilla is a top-class material and a natural luxury product. Chinchillas are known for their high hair density. A tuft of 30 to 60 hairs grows from one single hair root, from which in most animals, only one hair emerges. The chinchilla hair is soft, delicate, and silky like no other. We only use high-quality skins for our chinchilla blankets and chinchilla pillows. Please do not hesitate to contact us if you have any questions.
Auction House - Kopenhagen Furs
Kopenhagen Fur is an over 80 years old auction house in Denmark, the world's largest supplier of fine furs, and an internationally known brand label. Kopenhagen Fur auctions are held several times a year. Only furs sold and classified by Kopenhagen Fur carry the "Kopenhagen Fur" label. Due to their internationally recognized labeling system, Kopenhagen Fur stands for first-class quality and guarantees that all furs come from farms subject to strict regulations. The label makes it possible to trace the origin of the furs. Due to decades of experience and the large number of furs, Kopenhagen Fur is an auction house with an excellent classification and labeling system that ensures the ultimate level of quality. More than 90% of the furs sold through Kopenhagen Fur are mink, chinchilla, and SWAKARA lamb.