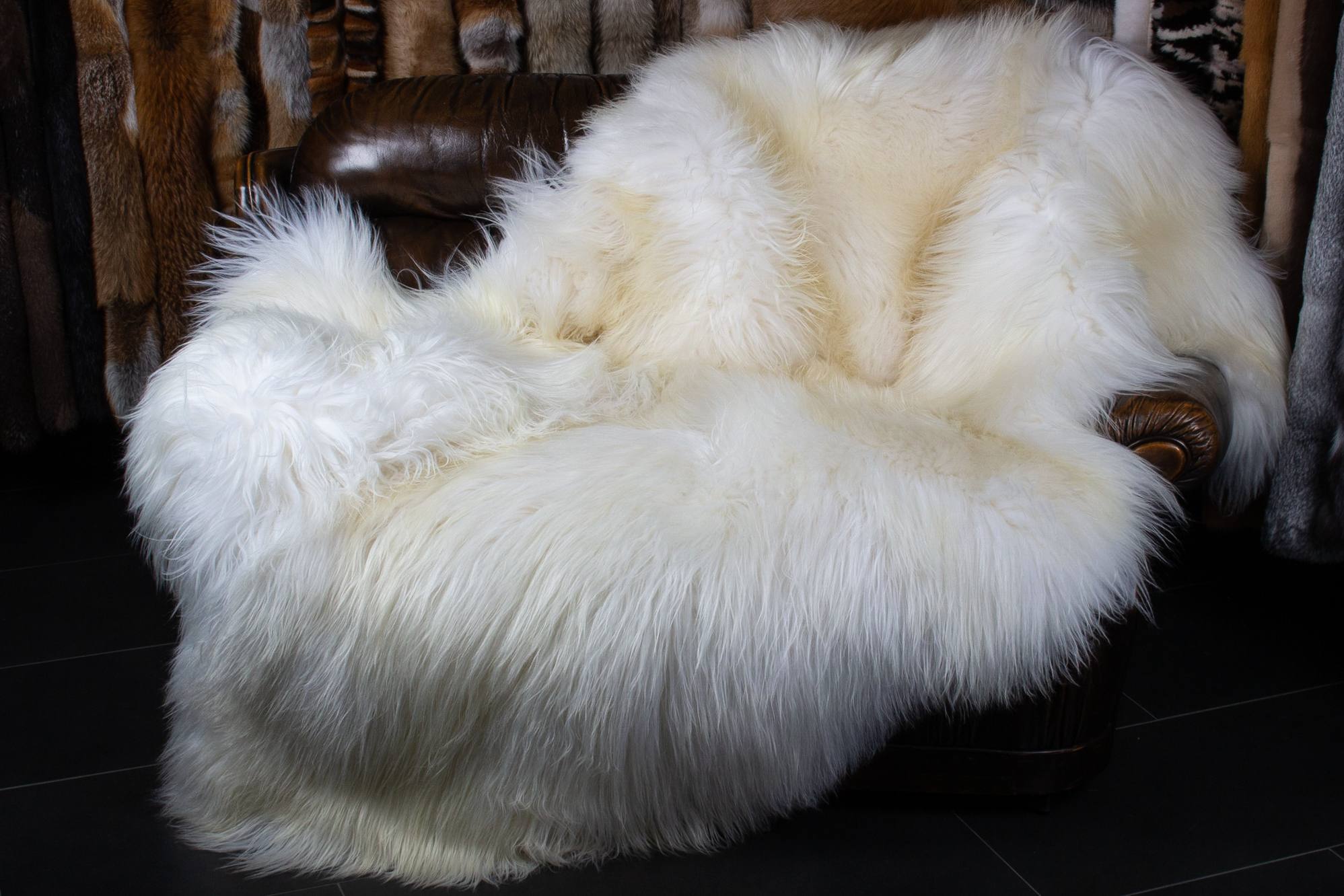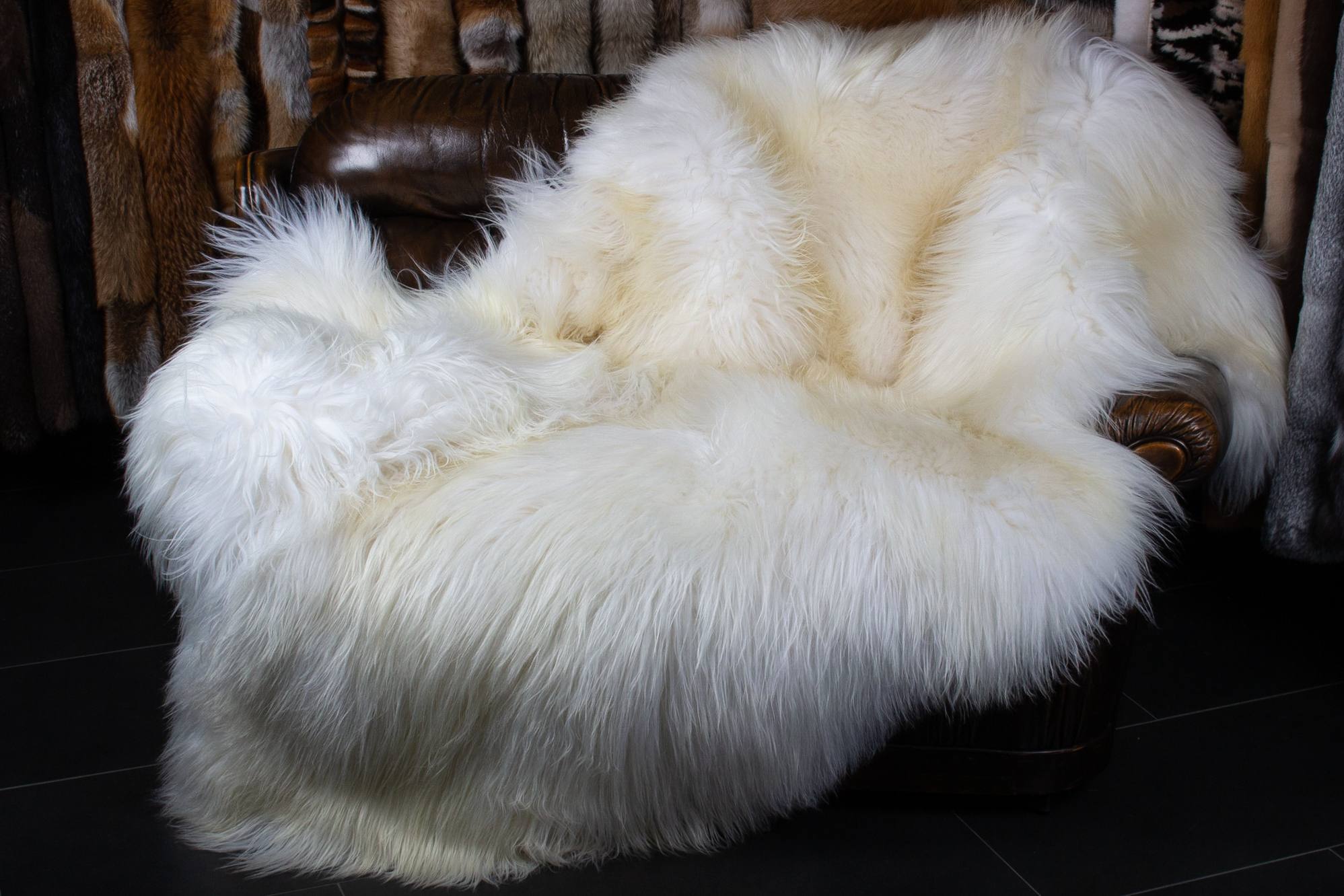 Nordic Lamb Fur Blanket
Indulge in our Nordic Lamb Fur Blanket's luxurious warmth and stylish aura. Crafted with the finest Nordic lamb skins, it's a true statement of comfort and style. Discover it for yourself!

Type of fur:

Lamb fur

, Nordland Schnucken

Size (+/- 3%)::

ca. 200 x 140 cm(2,8m²)

Color:

Natural

, Natural white

, White

Back Lining:

Natural leather

CITES (Convention on International Trade in Endangered Species of Wild Fauna and Flora):

Article is freely tradable

, The article is freely tradable worldwide

Country / Region:

Europe

, Germany

Dressing:

Dressed within the European Union - by European standards

Finishing:

natural

Latin Name:

Ovis aries linnè forma domestica (Lamb)

Origin:

The farmed furs tagged with the "ethically sourced and sustainable furs" label are guaranteed to come from sustainable sources like agriculture and food production.

Quality Label:

ECO - 100% Natural Farmed Furs
---
Große, flauschige Decke. Ich liebe sie !!
Alles Top, musste länger warten als angegeben. Produkt einwandfrei.
Schneller Versand, hochwertige Lammdecke
Kuscheldecke für mich und meine Kinder, jetzt im Herbst der perfekte Begleiter.
Very nice fur blanket, love it!
Received my lambs blanket, looks beautiful!!
Received my lambs blanket, looks beautiful!! Thanks again. Doug
Do you have questions?
You would like to purchase a fur product in a different size, color or another back-lining? We can customize every fur product. You can also order every article via telephone or email. Just contact us via telephone: +49 4316611390 or via Email: info@master-furrier.com
Nordic Lamb and Sheep
The nordic sheep, also known as Icelandic sheep or Greenland sheep, have a long-haired woolly coat with a hair length of about 15 cm. The fur is soft, silky with a natural structure. The bred nordic sheep is primarily used for meat production. The lamb/sheep skin is a by-product. At Lars Paustian International Furs, we want to make sensible use of existing natural resources. Only sheep that are kept in optimal living environments will have high-quality hair. We only buy the best quality lamb and sheep skins in our purchasing process. With this process, we can offer long-lasting nordic lamb products. The material is ideal for rustic fur blankets and high-quality sheep rugs for entrance and living areas. If you decide to buy a product made from nordic sheep, you can be sure that you are getting a high-quality natural product from controlled breeding. We produce fur blankets, pillows, and rugs from lamb and sheepskins. If you have any questions or requests, please do not hesitate to contact us. Here you get to our lambskin fur blankets.