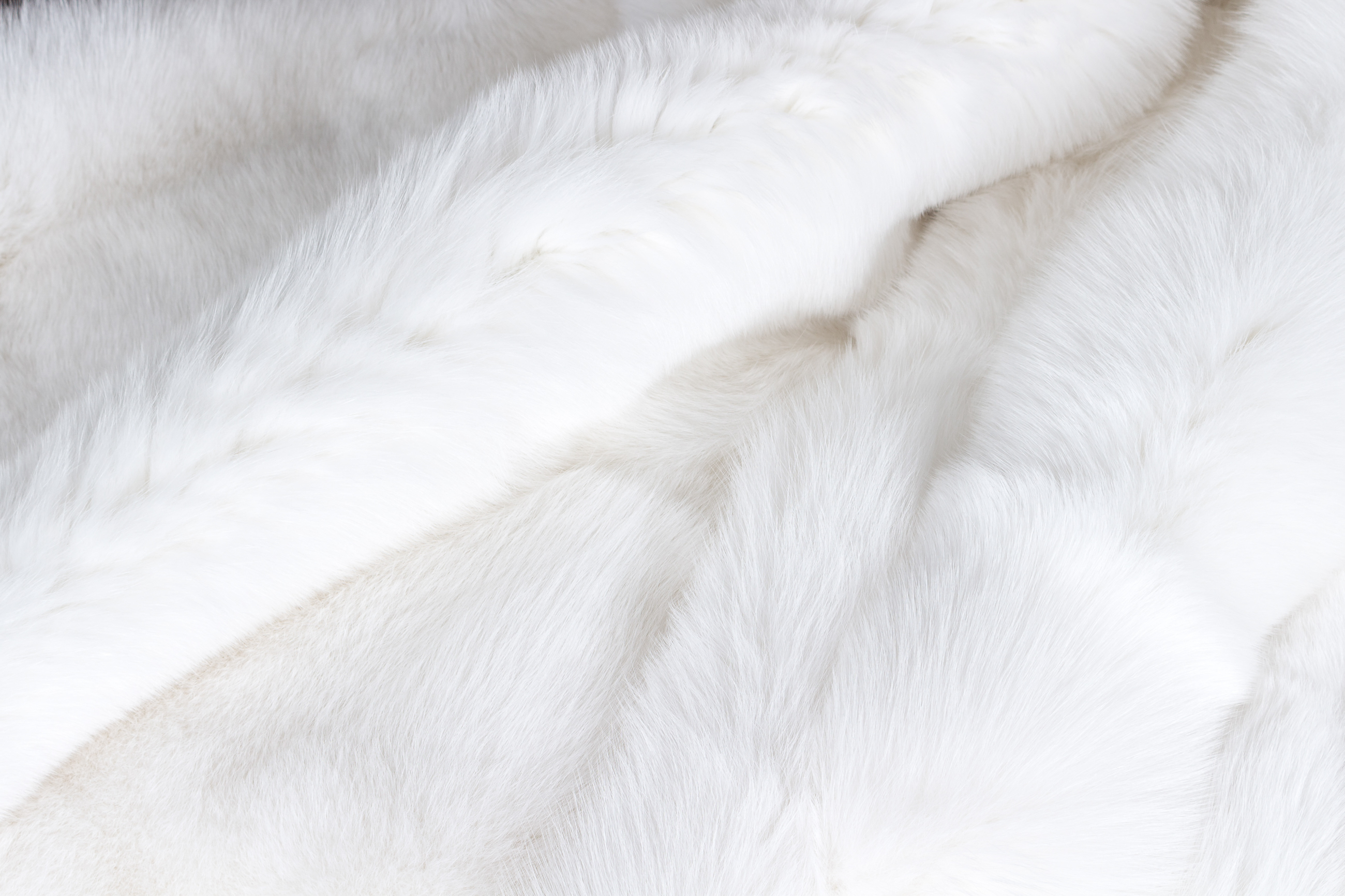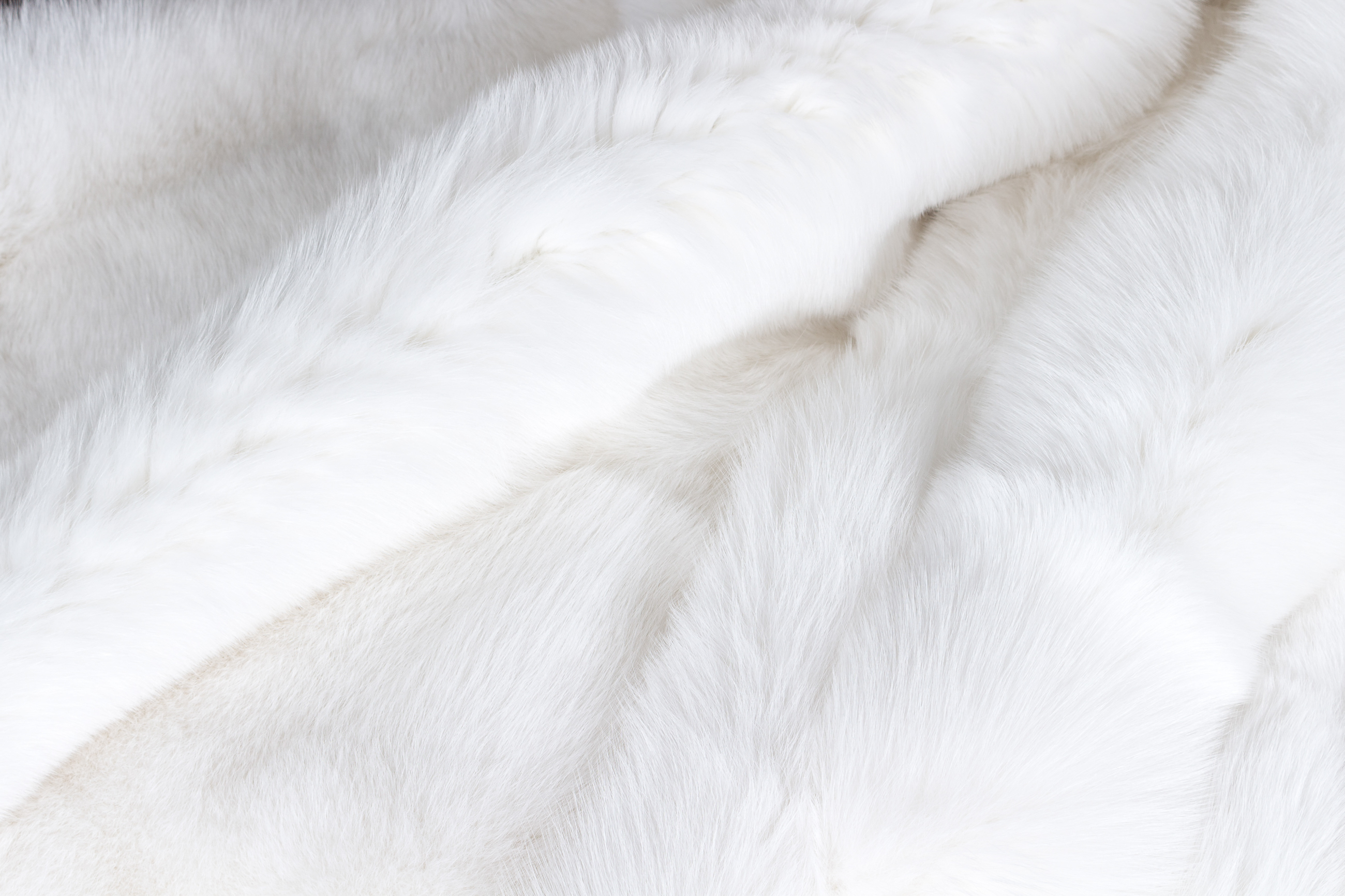 SAGA Shadow fox fur blanket - white
€2,999.00*
€4,285.00*
(30.01% saved)
SAGA Royal -  Shadow fox fur blanket in white
Luxurious SAGA shadow fox blanket 
Experience the luxury of a fur blanket from Master Furrier. Our expert team of furriers and tailors hand makes every one of our items with the finest furs and the best materials. 
The result is a gorgeous fur product. The furs used to create this blanket come from SAGA,
one of the most well-respected fur producers in the world. All of their products come with the Origin Assured industry designation, which guarantees that the furs used in this blanket are both of the highest quality and come from humanely treated animals. We would be happy to custom-make this product in your desired size. 
Type of fur:

Shadow fox

Size (+/- 3%)::

ca. 195 x 138 cm (2.7 qm)

Color:

Natural white

Back Lining:

Black Wool

Inlay:

German producer

, Soft wadding/inlay (100% pure wool)

CITES (Convention on International Trade in Endangered Species of Wild Fauna and Flora):

Article is freely tradable

Certification:

FURMARK® certified

, SAGA FURS certified

Country / Region:

Europe

, Scandinavia

Dressing:

Dressed within the European Union - by European standards

Latin Name:

Alopex Lagopus Forma Domestica (Fox)

Origin:

Farmed Fur (from controlled fur farming)

Quality Label:

SAGA Furs

Weight:

ca. 4,9 kg
---
I had ordered this blanket for my mother's birthday. She loves this blanket so much. The quality of the blanket is fascinating. The blanket is also very comfortable. My mother loves her new blanket and has it on her sofa in the living room. I would like to thank Mr. Paustian for the kind service and will definetely order again!
Ein wahrer "Schneezauber"
Sehr geehrter Herr Paustian, ich danke Ihnen vielmals für diese tolle Shadow Fuchs Pelzdecke. Sie ist tatsächlich ein wahrer "Schneezauber", an welchen ich mich täglich erfreue. Diese Pelzdecke kann ich mit bestem Gewissen weiterempfehlen, da sie qualitativ gut verarbeitet ist und die Felle tatsächlich schneeweiß sind. Da habe ich schon einige andere Shadow Fox Produkte anderer Hersteller gesehen, die nicht vergleichbar waren! Sie haben mir eine wahre Freude bereitet. Viele Grüße und weiterhin viel Erfolg im Geschäft, Roswitha E.
Der Titel "Schneezauber" trifft es auf den Punkt. Diese Shadow Fox Pelzdecke ist so klasse! Super weich, das Weiss ist komplett makellos und die Eleganz ist nicht zu übertreffen. Lieferung & Zahlung haben super geklappt. Sehr zu empfehlen!
This is THE SOFTEST plush white fur blanket! I was overwhelmed by the massive selection of colors, patterns and fur types on this website. The fox blanket is fluffy and warm. It's perfect!
Diese Decke ist Wellness für Körper und Geist, besser als eine Kreuzfahrt. Nur dass die Kreuzfahrt nach einer Woche schon vorbei ist. Mit den eingesparten Heizkosten macht sich die Decke von selbst bezahlt.
Die Note " Sehr gut " ist wohl noch untertrieben.
Do you have questions?
You would like to purchase a fur product in a different size, color or another back-lining? We can customize every fur product. You can also order every article via telephone or email. Just contact us via telephone: +49 4316611390 or via Email: info@master-furrier.com
Shadow Fox
The shadow fox (alopex lagopus forma domestica) is a farmed Scandinavian fox. Shadow foxes are among others one of the most famous foxes. The fox skins are because of its natural light color ideal for individual coloring. The hair of the shadow fox is rather shorter compared to other foxes, but it is very full, soft and dense. We always buy our shadow fox skins from well-known auction houses like SAGA Furs in Finland and Copenhagen Fur in Denmark. If you decide to purchase a product from Scandinavian shadow fox, you can be sure to get a first-class and unique natural product. We produce shadow fox fur covers, fur pillows, and accessories. If you have any questions regarding our shadow fox fur blankets, please do not hesitate to contact us.