Reviews
We believe, that quality can be felt - and so can trust. In all of our products, we only use the highest quality materials on the market. We handpick all the furs for our products ourselves on international fur auctions all over the world. Have a look at what some of our customers have said about their new fur blankets, fur pillows or fur accessories below.
SPECTACULAR!!
This is my 3rd fur blanket I have purchased from Lars Paustian. It is absolutely spectacular!! Finja was wonderful to work with and sent photos of the actual blankets they had in stock (since real fur varies a tiny bit). I picked the one with the beige wool "Herringbone" background and I couldn't be happier. The fox-sides fur is SO SOFT! Spend the money and treat yourself! You won't be disappointed!!!! My order made it to the USA in about a week.... super easy. THANK YOU!!
Absolutely Incredible!!!
This blanket is without question the most beautiful and elegant fur I've ever seen. The pics don't do justice to how beautiful it is compared to seeing it in person. The Saga furs used by Mr. Paustian to make this blanket are the highest quality and the best available. Also, our blanket was a custom size order, and the order was completed in a very timely and professional manner. This is also the 4th blanket we've purchased from Mr. Paustian. If anyone is asking themselves if these blankets are worth the price the answer is absolutely YES!!! These blankets will last for decades with proper care, and there's no better way to sleep on a cold winter night than in one of these fur blankets.
Cuddly as the title suggests
The blanket is very nice to cuddle as the name suggested on the website. Very happy with the purchase.

Best regards from under the blanket,
Caroline
Best mink blanket
We wanted a custom blanket. After a call with Mrs. Paustian we decided and had it build. It took 2 weeks but the wait was worth. The inside side of the Mink is just so soft and warm. Very very nice blanket.
We are very very happy with the service and the products.

All the best,
David Stephan
Dear Paustian-Team
This mail to let you know that I received my amber fox fur blanket yesterday (one day earlier) !!! My wife and I absolutely looooove our new blanket !!! It is very soft and plush and we can feel the quality of the pelts used. It is one of the finest I suppose (as it is SAGA Furs).

Thank you so much for everything (mostly accepting our conditions for the shipment and responding to all my questions).

We realized one of our dream (owning a fur blanket). Too bad winter is over :(

Thank you again.
Best regards,
Will
Thank you for our beautiful rabbit fur throw
Dear Madame Paustian,

I would like to thank you for our beautiful rabbit fur throw which arrived on Monday.

Please thank your artisans on the quality of their craftsmanship which is much appreciated.

With my kindest regards,

Simon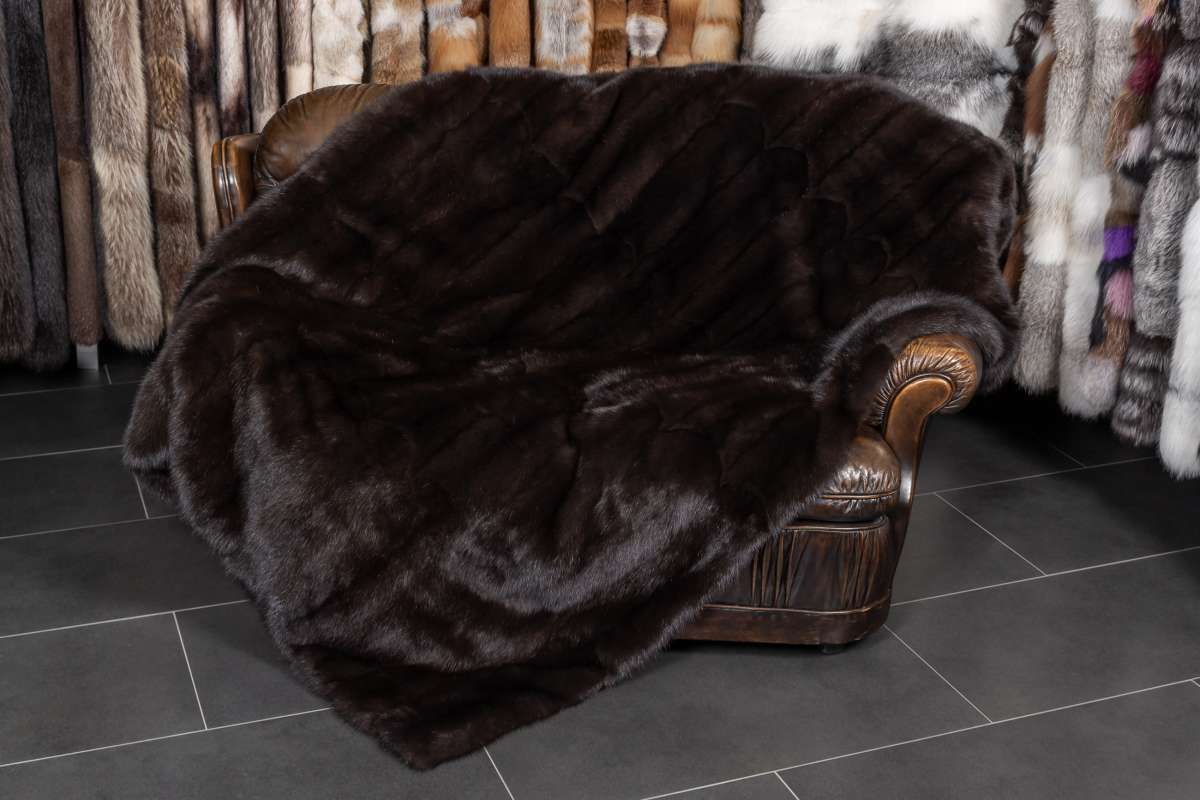 Best in the fur blanket!
Dear Lars Paustian,
I'm very happy, I've used all the nights during this winter in Milano the red fox blanket, that is very warm and soft and now I'm waiting for this! You are the best in the fur blanket!
Warm regards,
Frederick
Beautiful Red Fox Blanket
Dear Finja,
The blanket arrived today - it is beautiful!! So soft and beautifully made!
Thank you so much! I will definitely be doing business with you again!
Best Wishes,
James
Excellent quality, great purchase
Hello,

Thank you so much for your email and the information you provided. I live in a rural area and it was important to know when the shipment was coming. I received my package this morning, it arrived a day earlier than anticipated. Both the fox blanket and the stole are beautiful and I am very pleased with my purchase! The packaging was excellent and the quality of your company can be seen in all aspects of this transaction. I will certainly purchase from you again in the future.

Thanks so much!
Absolutely stunning!!! Luxurious & well
Excellent customer device and prompt delivery... 5 stars. !