Reviews
We believe, that quality can be felt - and so can trust. In all of our products, we only use the highest quality materials on the market. We handpick all the furs for our products ourselves on international fur auctions all over the world. Have a look at what some of our customers have said about their new fur blankets, fur pillows or fur accessories below.
They furs are very beautiful. Thank you very much!
Dear Lars,

We have received the fur blanket and 2 pillows. They are very beautiful. Thank you very much!!!

Best regards,
Ingrid
Very nice doing working with you and your company!
Hello,

Just a quick note to communicate delivery of the beautiful fur blanket. I sent you a picture in an email that shows the new home.

Very nice doing working with you and your company,

Best,
C.
Great silver fox sides blanket
Hello
I have just received the goods all in excellent order. They are very beautiful.
Thank you very much!
Maybe we see you next year in Milano,
Elisabeth
A real touch of luxury.
Exceptionally soft blanket and very well crafted.
A real touch of luxury on a bed. Perfect for cold winters.
Enjoyed every single day!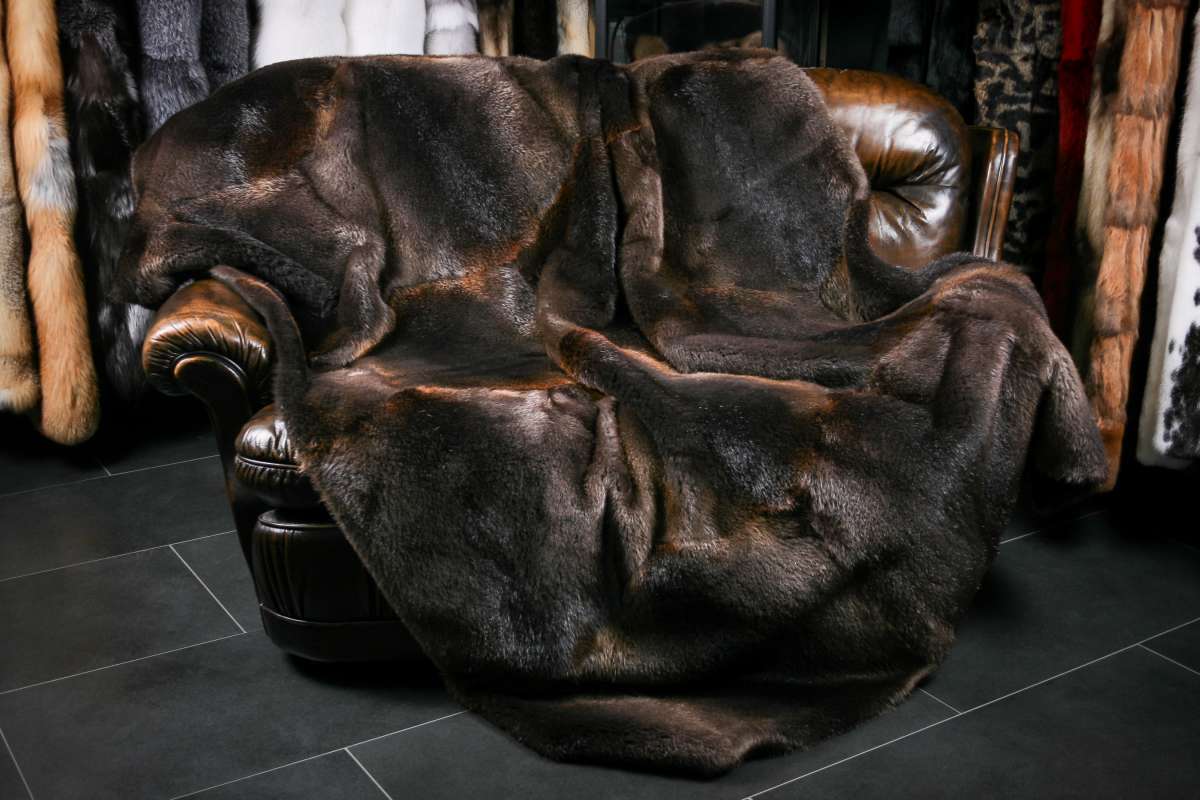 Just perfect
Just what I needed, an economical blanket for winter so I don't have to use five bedspread to stay warm. I have a doggie that loves to sleep with me, and he loves this beaver fur blanket too. It's just perfect. Thanks, Alfie
Five Stars
Love it. The color, the material everything about it is fantastic. 5 stars from me. I'm ordering another for my husband for Christmas.
Very pleased with my purchase
Gorgeous and so very soft. I am very satisfied with my purchase. The coyote sides fur throw has a lovely color and feels like cashmere on the under side. Love it!
Really promising fur blanket
This red fox fur blanket is GREAT. The size is amazing if you intend to use it on a double bed or similar. So far it's been really good, and the feel of the product is amazing. It's so soft to touch and perfect for really cold evenings. Thanks for the great service and fast shipping.
Stunning fur blanket!!
Beautiful and stunning fur blanket!! I love my new "snow top" fur blanket - highly recommended! With amazingly quick delivery!!
Perfection!
This is THE SOFTEST plush white fur blanket! I was overwhelmed by the massive selection of colors, patterns and fur types on this website. The fox blanket is fluffy and warm. It's perfect!
Lilian Goulburn, from Australia
Happy with this purchase, nice fox throe
Happy with this purchase, especially that the cold weather is coming in. The fox throw is perfect for those chilly nights. It's soft material and big enough to snuggle up my wife and two little girls. Shipping to the UK was easy and fast.
Excellent quality
I was befuddled by the dozens of fur boas and scarfs here on Lars Paustian Furs, but this was a fantastic choice. Incredibly soft and warm, exactly what I was looking for. The price is certainly right, I'm back for another color.